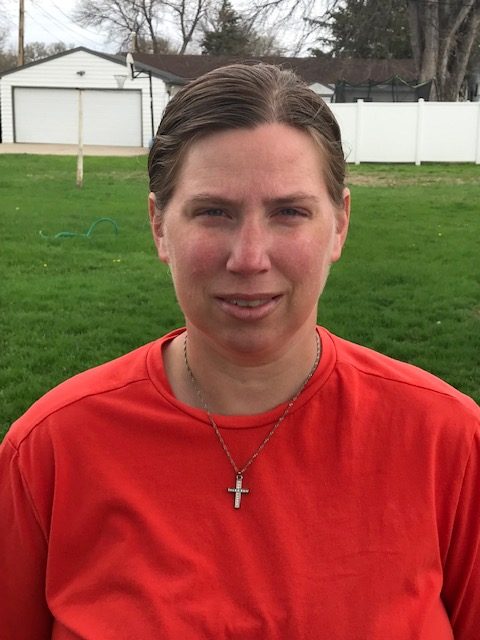 I am over winter.
There, I said it. I've tried really hard to be more positive about the bleakest of seasons, when sunlight really isn't, and schedules are written in pencil at best, but I'm crying uncle now.
It wouldn't be so bad, I suppose, if I didn't have some non-negotiable travel plans recently. I spent New Year's weekend in Kansas attending my grandmother's funeral – a column for another time, maybe – and it was, by far, the worst road trip I have experienced in quite some time.
It was even worse than the Christmas trip I took a few years ago when I borrowed my sister's car to drive to the airport, then got stuck in Sioux Falls and had to be rescued by my pastor's family.

Let's start at the beginning. We "borrowed" (not really, because technically, we own it), my mother-in-law's suburban for the trip, which, in hindsight, was probably our first mistake. The car, while in decent shape for its age, has not been driven down an interstate doing 75+ mph in quite some time.
Cue, blowing a belt in one of the tires.
Thankfully, we were able to get to our destination safely, though the last 50 or so miles were somewhat sketchy. (And also, the weather in Kansas was, like, 55 degrees the next day, so my dad and I were able to change the tire without incurring any frostbite. Imagine that.)
Since the funeral was set for Monday, our plan was to spend the day with family, then head back north on Tuesday. Apparently, we forgot to inform the National Weather Service of this, so naturally, they scheduled yet another snow storm for Monday into Tuesday.
Bah, humbug. So, we, being of the soundest minds we can be with two toddlers and a baby sharing one room of my brother's 150-year-old farmhouse, called an audible and postponed our trip one day. I mean, we sort of had to, because half the roads between Kansas and Aberdeen were either closed or had that No Travel Advised warning posted all over them.
So we whiled away the day on Tuesday, and when Wednesday rolled around, the roads were still sketchy, but the forecast was favorable for them to open back up as we made our way north.
No one told our car this, though, and, having shaken loose some rust on the trip down, it decided to forego its 4-wheel-drive activation on the return trip.
This is worse than a blown belt. So here we are, trying desperately to get past Brookings and at least make Watertown so we can breathe a bit when we hit a patch of black ice on the interstate.
When they say things happen so fast, yet in slow motion, they're not lying. We did a full 180 on the interstate and ended up going into the median backwards, and all I remember is watching snow arc over our vehicle as we plowed into it. Yet somehow, our 3-and-a-half-year-old toddler slept through the whole thing. No joke, I'm still not sure he realizes anything happened or why all the chocolate covered raisins are now scattered about the car.
Thank God for His protection, though, because that was the scariest thing I've ever experienced with three young kids in the car. There's no way we shouldn't have rolled or been hit on our voyage through the other lane of traffic.
Still, we were stuck in the median, knee deep in snow, three kids in the car and it's dark out. Now what?
Well, randomly the day before, I was talking to my brother and he mentioned that whenever they have car issues, they quick sign up for Triple A, because the sign-up is cheaper than a tow truck.
Light bulb. We were Triple A members for all of 90 seconds before we called for a tow, and maybe it was the baby crying in the background, but they didn't question it one bit. Even marked us as a priority call, whatever that means.
It must not mean much, however, because we still had to sit in the median for well over two hours waiting for what must have been a very busy tow truck operator. In the end, it didn't even matter, because a random Good Samaritan with North Dakota license plates on his truck stopped and offered to pull us out. God bless that man.
We finally rolled into Aberdeen around noon the following day, at which point, my husband and I looked at each other and said, "Uncle."
Bring back the 85 degrees, please.