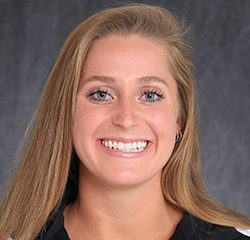 Swimming
Kastigar finishes 11th at Olympic Trials
OMAHA, Neb. – Aberdeen native and former Northern State swimming standout Hannah Kastigar finished 11th in the finals of the 400-Meter Individual Medley at the U.S....
OMAHA – Aberdeen native Hannah Kastigar will once again be competing in the U,S. Olympic Trials this weekend. The former Aberdeen...

Northern State Swim Coach Nicole Monanian is taking a new position at Purdue University. She has been the head swim coach...
More Posts