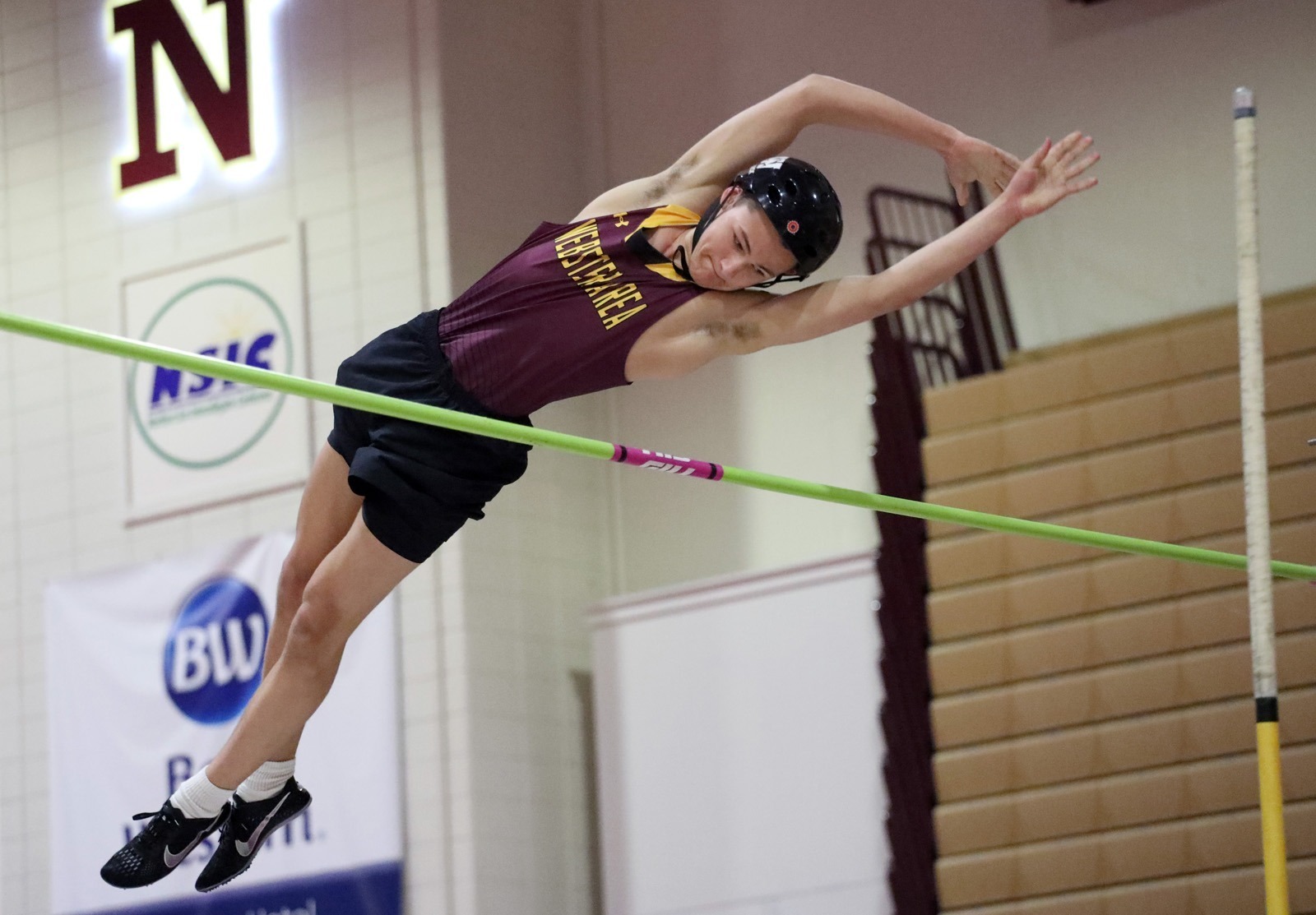 This has been a long time coming.
Webster is preparing to host its first invitational track and field meet since it redid its track five years ago.
There have been conference and regions meets at the new facility, but this will be the first time that Webster has done all the legwork for a home meet since it had one on its old track more than a decade ago.
"We're excited and nervous," said Webster coach Brandy Gangle. "We haven't hosted a big invitational varsity level meet on our new track at all."

It wasn't that the school didn't want to host an invite. It's just that things kept getting in the way.
"The first year the sprinklers ran all night. The second year it got snowed and rained out," Gangle said. Then there was COVID last season. "We've had a different reason each year."
The new facility is much different than the old one and really has it all, according to Gangle.
"We have everything. Before, the track didn't have eight lanes. It had six lanes. We've got eight lanes. We have four long jump and triple jump pits, with discus and shot, obviously," Gangle said. "We've also got pole vault at the facility."
Not only that, but the track is located in an ideal location providing a bit of shelter from the elements.
"Everything is contained inside town which is nice so it's protected, because wind is always a thing in South Dakota," Gangle said. "We've got kind of a berm, it's sunk down from the road on the south side and then there's trees on the north side so it's pretty protected, which is wonderful."
Of course, the addition of the pole vault area is one of Gangle's highlights.
"That was my baby," she said. "I was bound and determined to make that happen as a head coach."
Make no mistake, pole vault is a big deal in Webster. Gangle noted that all six of the Bearcats vaulters are currently among the top 10 in the state. The school also has an indoor vault area.
"The only other indoor vault pit I know of in the area is Northern," Gangle said.
So what more could Gangle want? The one thing that she is most excited for on Friday, actually.
"We had a Webster alumni purchase a Fully Automatic Timing system for us, so we're also running FAT on Friday for the first time and I am pumped," Gangle said. "If you can have Fully Automatic Timing, that's kind of the track mecca."
LEADING THE WAY
A trio of athletes lead three individual events among this week's leaders.
Ellen Merkley of Sioux Falls Lincoln tops Class AA girls in the 100, 200 and long jump. She was also a member of fastest relay squads in the 400 and 800.
Averi Schmeichel of West Central sets the pace in both hurdles races and the long jump in Class A girls.
Angel Johnson of Viborg-Hurley leads the Class B boys in the 100, 200 and long jump. He is also a member of the number one 400 and 800 relay teams.
There are 14 other athletes who lead two individuals events including Zander Widener of Langford Area in the Class B 110-meter high hurdles and 300-meter intermediate hurdles, Cody Larson of Warner in the Class B 1,600 and 3,200, and Hank Kraft of Timber Lake in the Class B high jump (tied with three others) and triple jump.
BY THE NUMBERS
Sioux Falls Lincoln leads the AA division in six events for both boys and girls. Meanwhile Sioux Falls Christian leads the Class A boys in seven events.
Other division leaders include Parker and West Central in Class A girls (three events each), Colman-Egan in Class B girls (five events), and Viborg-Hurley in Class B boys (five events).