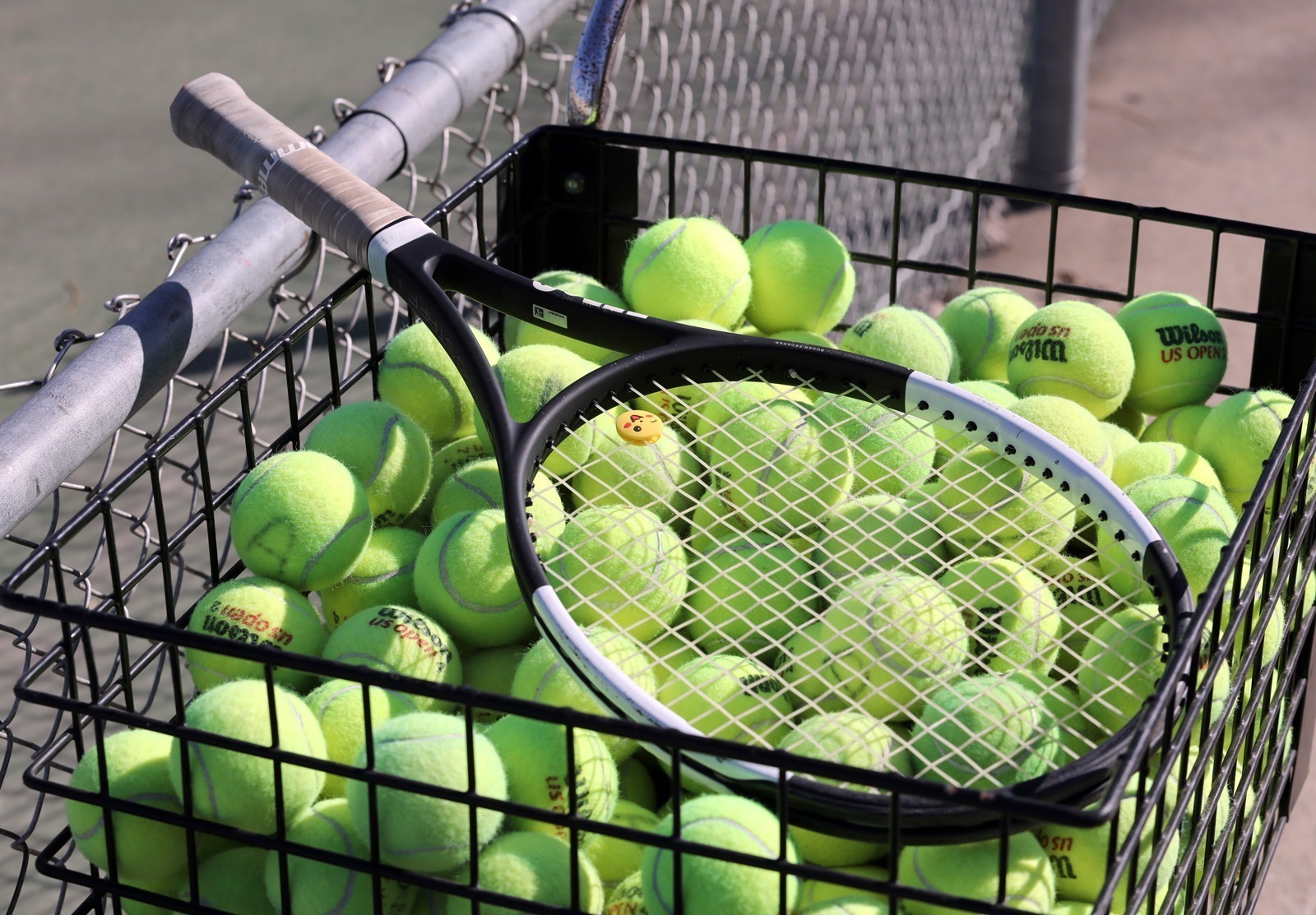 MADISON – Aberdeen Roncalli had two of its three doubles teams earn places during the final day of the Madison Invitational Tennis Tournament on Saturday.
"We had a strong showing in doubles today finishing second in flight one and third in flight two," said Roncalli coach Hallie Rohrbach. "With nine schools and good competition, the girls fought to earn their place."
The number one doubles tandem of Hallie Haskell and Maria Barnett took second place for the Cavaliers. The duo won matches against foes from Madison, Lennox and Vermillion and finished 3-1 on the day.
Meanwhile, the number two doubles squad comprised of twin sisters River and Raley Haskell finished third. The squad earned victories over teams from Madison and Sioux Falls Christian.

"Raley and River had a great showing with close matches and a battle to advance to the gold bracket," Rohrbach said. "Us coaches were very proud of how the pair fought to overcome mental obstacles, found their rhythm and advanced to the gold bracket finishing third in flight two, a great accomplishment."
The number three doubles team of Katherine Kretchman and Ava Madsen played together for the first time during the event.
"Katherine brought experience and consistency to the pair," Rohrbach said, "and Eva brought some flare at the net and a strong first serve."
The Cavaliers are now off until competing in the Brookings Jamboree on Saturday. Rohrbach said they will take some of the lessons their learned from their two days in Madison to help them throughout the season.
"We had some solid wins and some losses. We talked with the girls about how we can learn from our losses and use that to fuel us in continuing our growth on the road to state in six quick weeks," Rohrbach said. "Overall, I am very proud of the girls showing this weekend in Madison."
DOUBLES
First Flight
HALLIE HASKELL-MARIA BARNETT: def. Madison, 8-6; def. Lennox, 8-2; lost to Rapid City Christian, 8-0; def. Vermillion, 8-1. SECOND PLACE.
Second Flight
RIVER HASKELL-RALEY HASKELL: def. Madison, 9-7; def. Sioux Falls Christian, 8-2; lost to Huron, 8-3; lost to Lennox, 8-5. THIRD PLACE.
Third Flight
KATHERINE KRETCHMAN-EVA MADSEN: lost to Rapid City Christian, 8-0; lost to Vermillion, 8-4; def. Madison, 8-6.