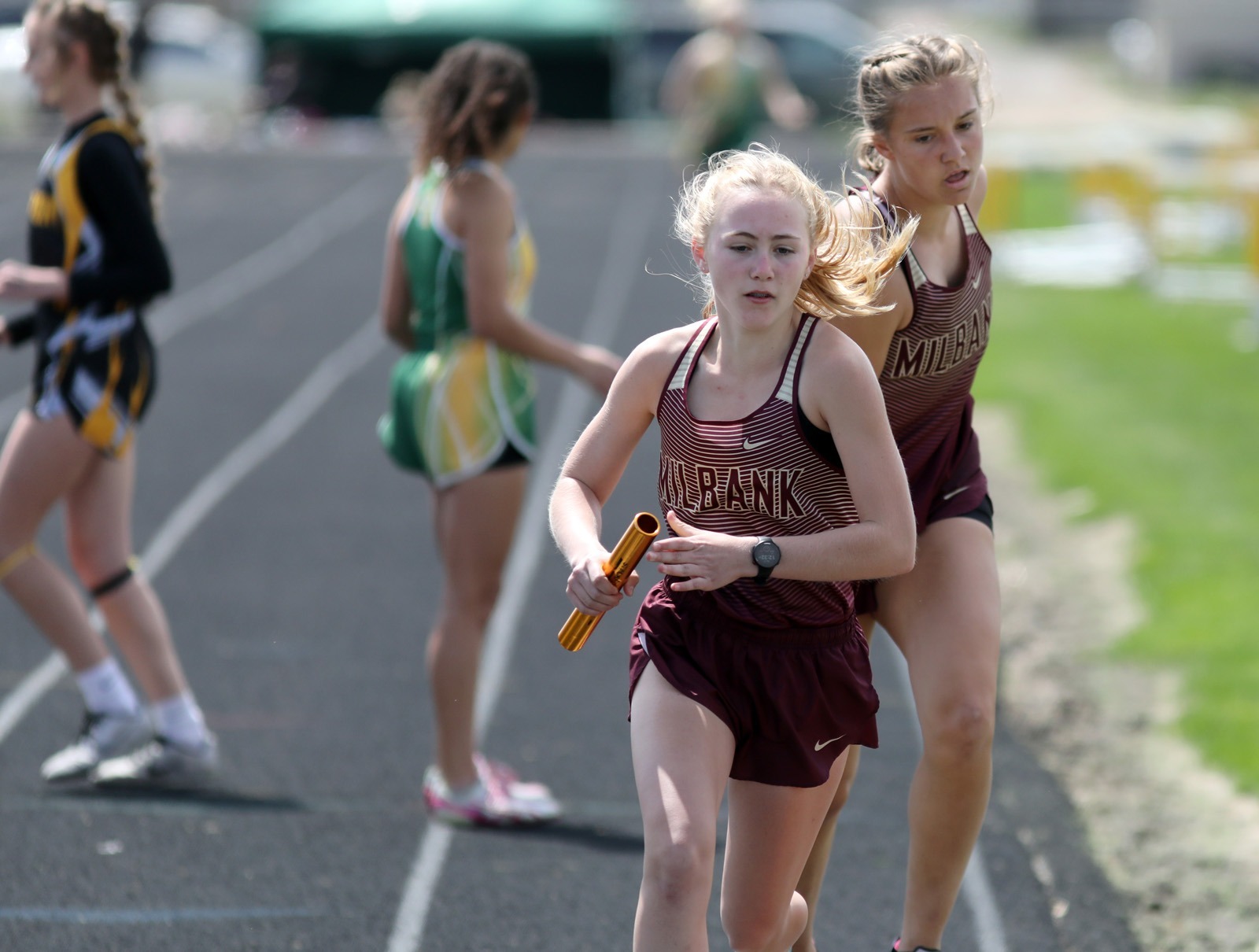 WEBSTER – Milbank Area runners claimed all of the top spots during the Northeast Conference Cross Country Meet in Webster on Thursday afternoon.
The Bulldogs won both individual races on the way to winning both team titles as well. Milbank Area won the girls' crown by 16 points over runner-up Aberdeen Roncalli. Ashlynn Batchelor won the girls race. The Bulldogs won the boys' championship by 11 points over Clark-Willow Lake.
Milbank Area placed four members among the top eight in the boys' division and four among the top 10 in the girls' race.
Milbank's Payton Brown was fourth, James Batchelor fifth, and Isaac Graham eighth in the boys' race, while Maurina Street was fifth, Tyra Berry was sixth, and Kynlee Speidel was tenth in the girls' race.

"Milbank, they've got a good squad over there. I thought they ran really well," said Roncalli coach Brady Lesnar. "I thought the Clark girls ran really well, too. They definitely came ready to compete. I'm fortunate that my crew of girls really came to work, too."
The Roncalli girls were led by Paige Schmidt and Sarah Schmidt who were third and fourth, respectively.
"We had some of our athletes really step up," Lesnar said. "Paige and Sarah did their thing, but Rose (Gutenkauf), Madisen (Martin) and Claire (Crawford) ran really well for us."
The Cavaliers' boys were led by Paul Gutenkauf who was 11th.
"He had really good competetion. Seeing him right right with Drew Reetz (of Webster) was a good thing to see. He's a good athlete. He's been somebody to watch over the years," Lesnar said. "There were some Clark-Willow Lake guys that beat (Paul) earlier in the season and he was able to finally get them, so that was a good thing, too."
Roncalli will return to the same course on Thursday for the Region 1A meet, but face a much different field of runners after dropping down to Class B this season.
"We kind of got our work cut out when it comes to a new region," Lesnar said. "I told the boys team there's a lot of good squads there that they have to compete against if we want to get our team back to state. We'll see what next week brings for sure. Same for the girls."
To see complete meet results click on the following link:
https://www.athletic.net/CrossCountry/Results/Meet.aspx?Meet=196489&show=all