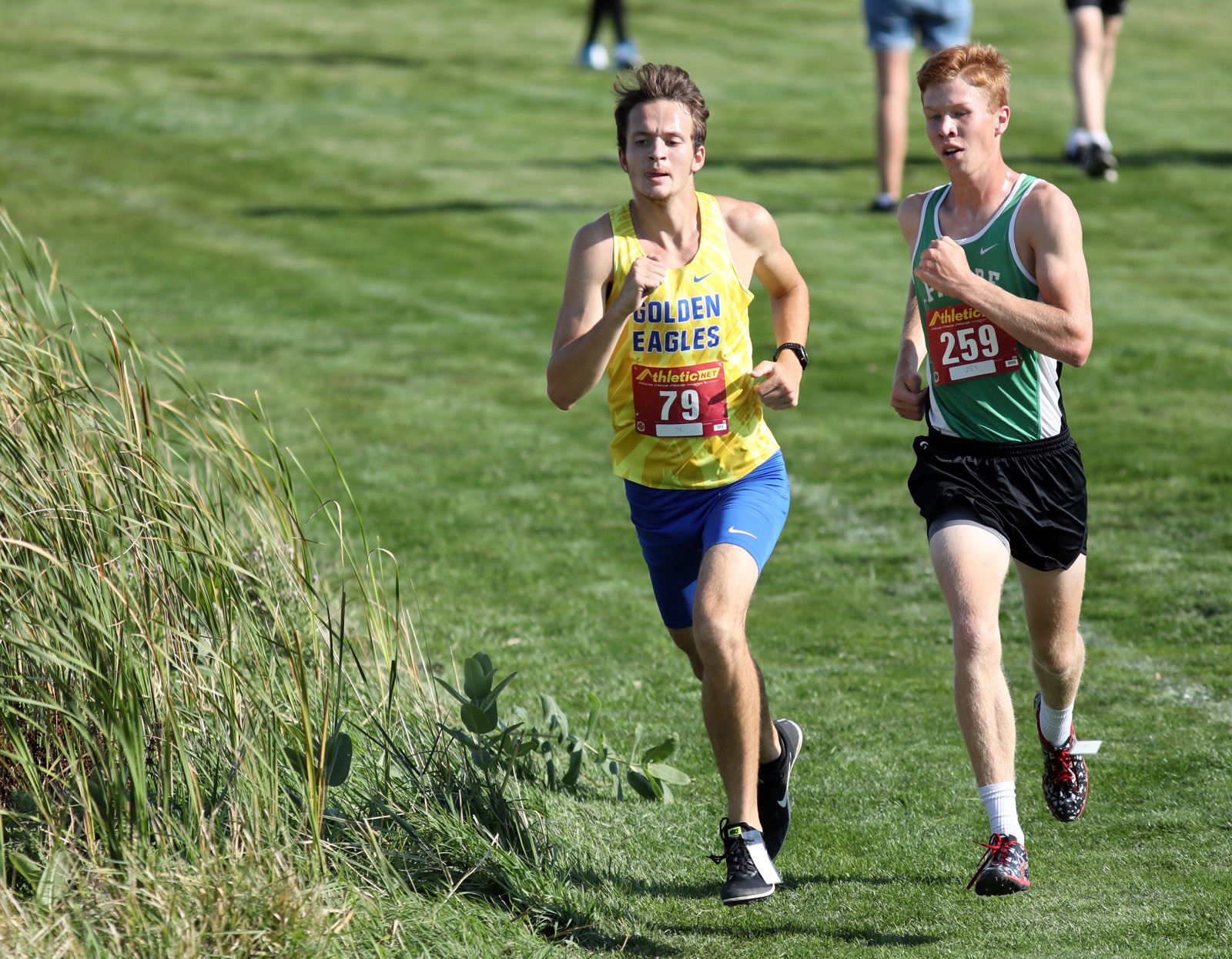 BRANDON – Josh Martin won the boys' race to help power the Aberdeen Central squad to the team championship during the Eastern South Dakota Conference Cross Country Meet in Brandon on Saturday.
The Golden Eagles scored 55 points to edge Harrisburg by two points.
Martin won the boys' race by six seconds over Hayden Shaffer of Pierre. Central placed three runners among the top eight places with Jacob Angerhofer finishing seventh and Tino Lopez taking eighth. Christian Wells was 17th and Anthony Miller 20th.
"We were ready to run today," said Central boys' coach Greg Murley. "I felt really comfortable about our preparation. I knew we'd run well."
The team race was a tight one and Central needed a strong finish to overtake Harrisburg down the stretch.
"Just eyeballing the race. I would say we were 30 points down at the mile marker and had a fantastic last half of the race," Murley said.
That included a late surge by Lopez who passed a Harrisburg runner to help ensure the team championship.
"Tino Lopez passed a Harrisburg kid late in the race. That's a two-point swing," Murley said. "If it was a tie (for team points) Harrisburg wins. They're sixth person was a little bit better."
Brandon Valley won the girls' division led by Addison Scholten in first and teammate Mia Wentzy in second.
The Central girls were third in team points. The Eagles were led by Kaylie Peldo in 13th followed by Alyssa Roehrich in 14th.
"I thought we competed hard against some very good competition on a very challenging course," said Central girls' coach Bill Martens. "It was good to see Kaylie and Alyssa earn all-conference honors."
Central will compete in a meet at Huron on Thursday before gearing up for the state meet on Saturday, Oct. 23 in Sioux Falls.
The Golden Eagles figure to be right in the hunt for a state championship in the boys' division.
"Rapid City Stevens is really good and Harrisburg is really good, and we think we're pretty good, too," Murley said. "We'll give it our best shot and represent Aberdeen the best we can."
To see complete meet results click on the following link:
https://www.athletic.net/CrossCountry/Results/Meet.aspx?Meet=198163&show=all