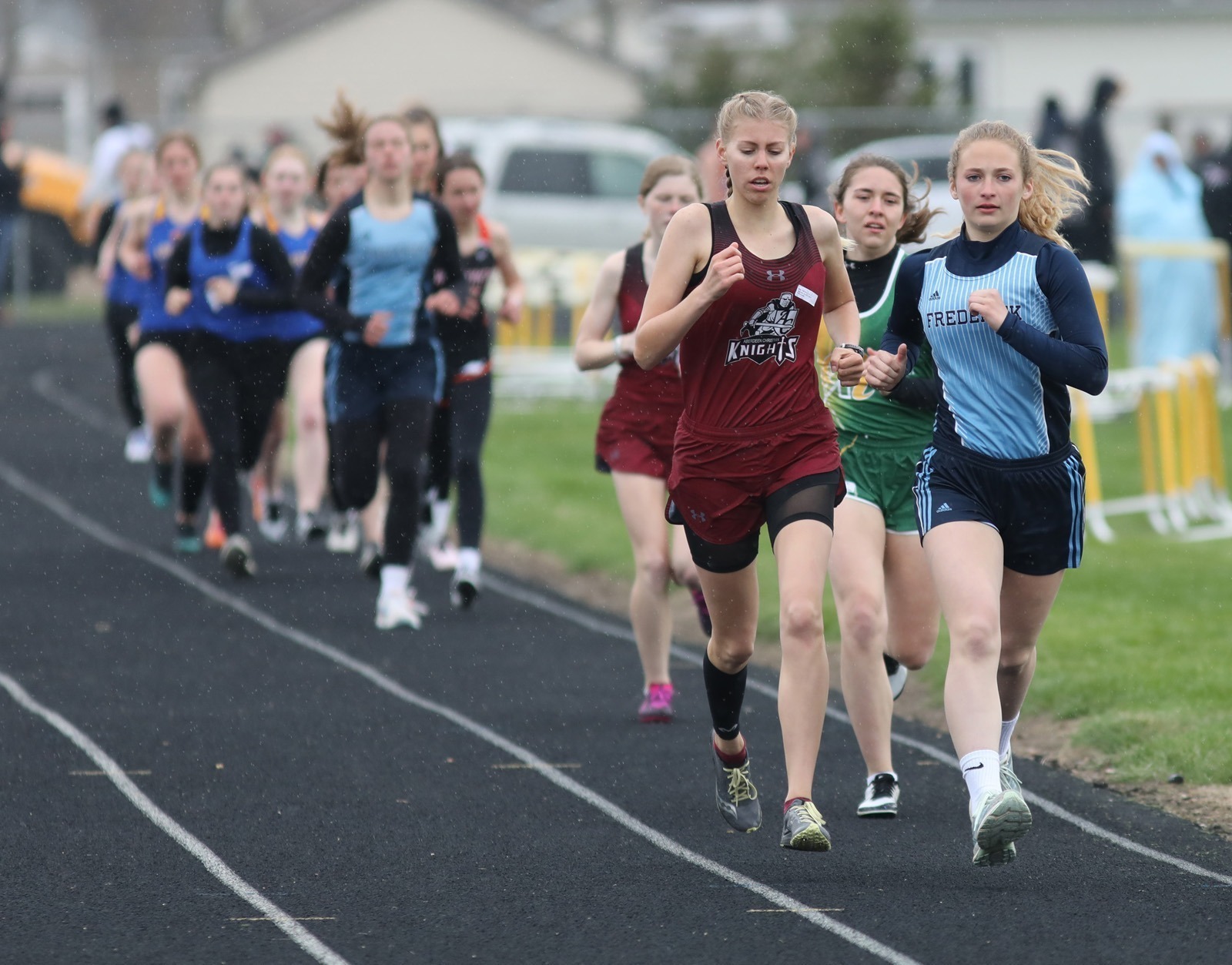 Taking photos at a recent track meet in Groton (including the girls' 1600 meter run above) I could not help but remember that it was at this same track where I returned to work after having received my first two of four coronary stints ten years ago.
A heart attack woke me in the middle of the night in April 2011 putting me in the hospital for a few days. The incident sidelined me from doing much of anything for several weeks. Seems after a heart event doctors won't let you even lift a gallon of milk right away, let alone lug camera gear around while roaming between field events.
I got past the boring days of convalescence and thanks to the help of some great physicians and nurses I was back around the track by the time the State Meet began that year in Sioux Falls. While I am not nearly as physically fit as the high schoolers I still cover today, I am pleased to have made my ten year anniversary. With hopes to do my best to have many more anniversaries in the years ahead.
Having that medical episode gave me pause to accept that life offers a variety of challenges, almost daily. I have to be flexible enough to find a way to make things work. That continues today with my new adventure here on this website and my work with Dave Vilhauer.
Dave and I plan to cover more track meets together, including the State Meet in Rapid City in May. With your continued support we will do our best to shine the spotlight on local athletes in all sports on this website.
While I am in no hurry to experience a heart attack again, the best news from that event a decade ago was I at least woke up in time.