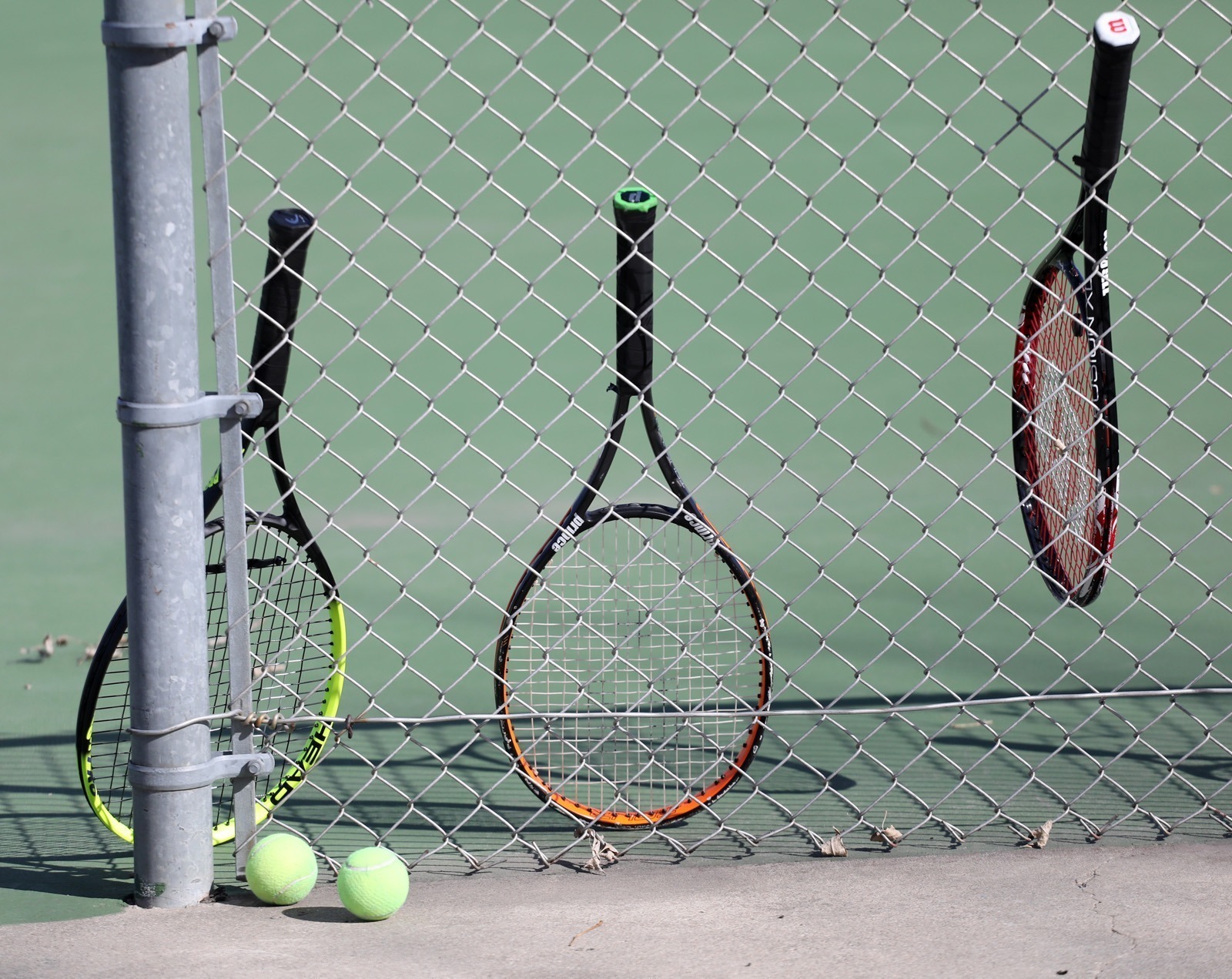 HURON – Aberdeen Central got a big boost from the bottom of its lineup in a 5-4 win over Huron, and had a solid effort from the middle of the lineup in a 6-3 setback to Mitchell in a pair of Eastern South Dakota Conference tennis duals on Saturday.
Freshman Brett Jacobs scored a dramatic 11-9 win at number six singles to break a 4-4 dual tie and lift the Golden Eagles to the team win.
"That was a lot of pressure for two guys new to the varsity sport," said Central coach Trent Kurtz. "That was fun."
Central also received wins from Lincoln Wilkinson at number four singles and Henry Fouberg at five singles, while Fouberg and Jacobs teamed up for a doubles win as well.
Kurtz said that Zach Gonsor pulled out a big win number two singles.
"That's a huge win for Zach over a very good player. He played as smart of a match as I've ever seen Zach play," Kurtz said. "'He picked his spots really well to be aggressive. He picked his spots to come into the net. He picked his spots to draw that kid in. He's finding out he can win in a variety of ways."
Central used the middle of its lineup to battle Mitchell. Kurtz pointed out the play of Ian Ahlberg at three singles and Wilkinson. They also played number two doubles together.
"Starting with Mitchell you kind of have to look at the middle of our lineup," Kurtz said. "It's been one of our strengths."
Central played without top player Gabe Goetz and also Sekou Gogue on the day.
Yet, the Eagles went toe-to-toe with Mitchell, traditionally one of the top teams in the state.
"They've won ESD probably 7 of the last 8 years. They're kind of the class of the conference that we're all trying to get to," Kurtz said. "They're a really good team. We proved to ourselves that we're right there with them."
Central is 7-5 on the season and Kurtz believes that match experience played a role in pulling out some close matches, especially against Huron.
"We got a couple of close ones where we were down most of the match and then right at the end of the match we found a way to win them," he said. "That's a credit to our guys being mentally tough, but that's also playing a lot of matches."
The Eagles will head to Harrisburg for a dual on Tuesday.
Mitchell 6, Aberdeen Central 3
SINGLES
Macon Larson, M, def. Jeff Riggs, 10-1.
Tyler Loecker, M, def. Zach Gonsor, 10-7.
Ian Ahlberg, AC, def. Aiden Patrick, 10-8.
Lincoln Wilkinson, AC, def. Connor Thelen, 10-6.
Jack Vermeullen, M, def. Henry Fouberg, 10-5.
Luke Jerke, M, def. Brett Jacobs, 10-4.
DOUBLES
Larson-Loecker, M, def. Riggs-Gonsor, 10-3.
Ahlberg-Wilkinson, AC, def. Patrick-Thelen, 10-6.
Cameron Miller-Drake Jerke, M, def. Fouberg-Jacobs, 10-7.
Aberdeen Central 5, Huron 4
SINGLES
Eh Dah, H, def. Jack Riggs, 10-1.
Zach Gonsor, AC, def. Eh Kalu, 10-6.
Roger Puterbaugh, H, def. Ian Ahlberg, 10-7.
Lincoln Wilkinson, AC, def. Moo Sher Say, 10-4.
Henry Fouberg, AC, def. Hay Klu Moo Taw, 10-4.
Brett Jacobs, AC, def. Lay Kpaw Wah, 11-9.
DOUBLES
Dah-Kalu, H, def. Riggs-Gonsor, 10-0.
Puterbaugh-Sher Say, H, def. Ahlberg-Wilkinson, 10-1.
Fouberg-Jacobs, AC, def. Hu Moo Taw-Kpaw Wah, 10-7.