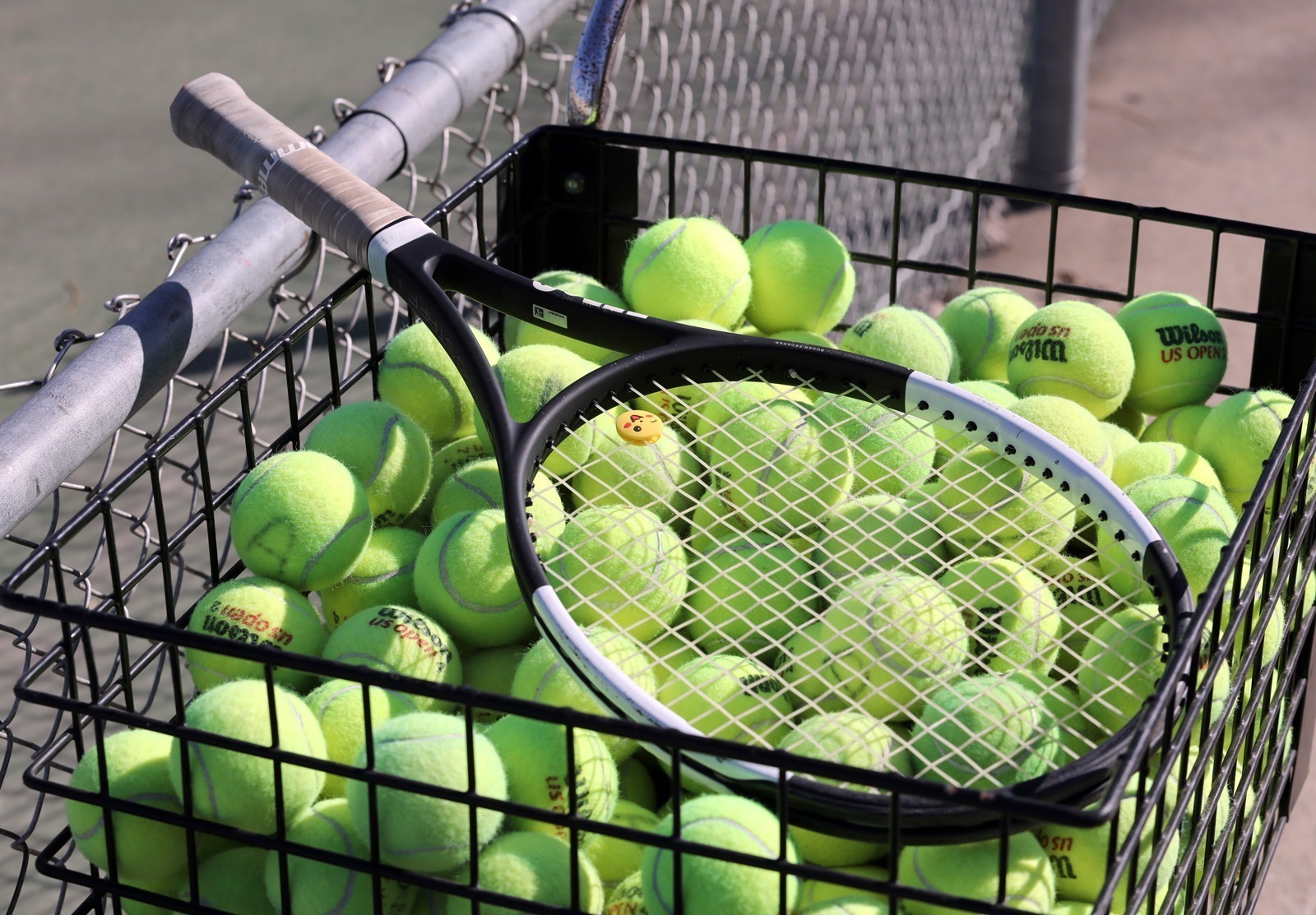 PIERRE – Aberdeen Central swept all three doubles matches to help fuel a 7-2 win over Pierre in an Eastern South Dakota Conference tennis dual on Thursday.
With doubles going first, the Golden Eagles jumped out to a 3-0 lead and removed a bit of the suspense between two fairly evenly matched squads.
"That's a really good day for us. We knew it'd be a good match," said Central coach Trent Kurtz. "You look at other team scores, we both beat Watertown by the same score, won at the same flights, lost at the same flights. So I thought we'd be real similar. I thought it would be a close match, so to come out 7-2 is phenomenal for us."
Doubles, which has a been a strength of the Eagles so far this spring, came through again, although not without a pep talk from Kurtz.

"We started with one and two doubles and got two great wins there and kind of set the tone for the day. Flight one doubles, we have a bad habit right now of not showing up in the first set and we did that again, today," Kurtz said, noting that the tandem of Gabe Goetz and Zach Gonsor lost their opening set 6-1. "I had nice calm meeting with them and then they rolled after that. They went 6-0 in the second set and then played a pretty good (super) tiebreak. But we have to figure out a way to get them playing better in the first set."
The number two doubles team of Ian Ahlberg and Lincoln Wilkinson also produced a big victory.
"Flight two doubles played a great match. That's a very good team they beat," Kurtz said. "They played a competitive first set. It was back and forth. Every changeover was a one-game spread and we pulled it out 6-4, and then kept it going and played a good second set."
Central won four of the six singles matches, which included a pair of super tiebreakers. Goetz dropped his in the top flight, while Gonsor pulled out his at number two singles.
"Gabe I know is disappointed that he lost his. He was a up a set and playing pretty well, got up early in the second set, but lost some momentum," Kurtz said. "He had chances in the (super) tiebreaker and missed two overheads that kind of really ended up hurting him."
Meanwhile, Gonsor was able to regain his composure to pull out a tight victory.
"I'm really proud of how Zach bounced back," Kurtz said. "He was pretty frustrated after that second set, but showed a lot of maturity to not let it affect the (super) tiebreak. He won the first six points of the (super) tiebreak. He was able to kind of clear his head right away and focus on every point. He got off to a big lead and held on."
Central, 6-4 on the season, will face two more ESD teams on Saturday, taking on Huron and Mitchell in Huron.
"The first thing we look for every year is ESD. The ESD ones are always the most important ones, especially this year we've talked it's kind of wide open," Kurtz said. "There's a bunch of different teams that can compete at different flights. The overall team champion could be won by a bunch of different teams."
SINGLES
Matthew Hanson, P, def. Gabe Goetz, 2-6, 6-3, (10-8).
Zach Gonsor, AC, def. Blake Judson, 6-4, 1-6, (10-6).
Luke Leingang, P, def. Ian Ahlberg, 6-3, 6-0.
Lincoln Wilkinson, AC, def. Spencer Kelly, 6-1, 6-2.
Henry Fouberg, AC, def. Josh Ryckman, 6-1, 6-4.
Brett Jacobs, AC, def. Jacob Mayer, 6-3, 6-1.
DOUBLES
Goetz-Gonsor, AC, def. Hanson-Judson, 1-6, 6-0, (10-3).
Ahlberg-Wilkinson, AC, def. Leingang-Kelly, 6-4, 6-2.
Fouberg-Jacobs, AC, def. Denton-Beck-Carter Schulz, 6-1, 6-2.