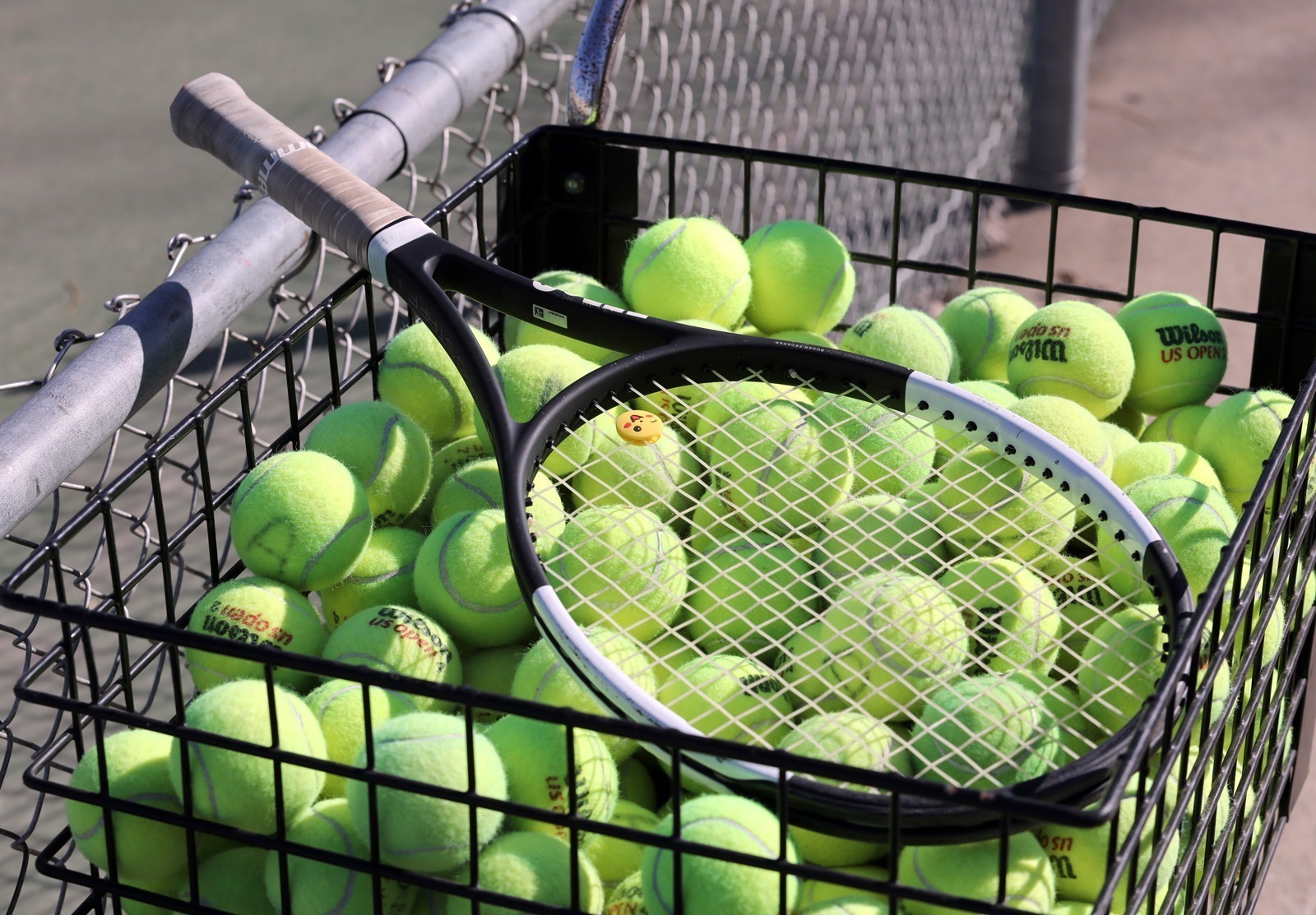 HARRISBURG – Aberdeen Central received all of its points from the top of the lineup, but couldn't come up with any other victories in dropping a 6-3 Eastern South Dakota Conference tennis dual to Harrisburg on Tuesday.
Gabe Goetz scored a tight win at number one singles, Zach Gonsor grabbed a win at number two singles and the duo teamed up for a win at number one doubles.
"Gabe and Zach played really well and carried us today. They both played really well in singles," said Central coach Trent Kurtz. "In doubles they had a little let down early in the first set and still didn't play their best doubles, but definitely the highlight of our day was getting three wins from 1, 2 and 1 dubs."
Outside of that, the Eagles had their first off the day of the season, according to Kurtz.

"The rest of our guys just had a bad day. It just happens. We've talked after these matches for a long stretch here where we felt like we had a very good day. We keep saying that over and over. I don't want to say we were due for a bad day, but just had an off day," Kurtz said. "We just didn't have much energy, our attitude, our effort wasn't as good as it normally is. We weren't as good of teammates. We weren't cheering each other on. It was just a weird environment the whole day for us. We just have to hopefully put it behind us."
The other thing the dual confirmed is just how balanced the ESD is this spring. Kurtz has said that anybody has a chance to win the conference title. He noted that Harrisburg lost to Huron and Pierre, two teams that Central defeated.
"It was just another reminder that we feel really good after playing Mitchell, Huron, and Pierre and then we feel a little down after playing this one today. Every team is having that in the ESD. It's so balanced. We're just so even," Kurtz said. "Harrisburg is feeling good today, but they've had matches where I'm sure they didn't feel very good. Everybody is kind of beating up on each other and today we were on the wrong end of that."
The Eagles won't get much time to think about it. They will be back in action on Thursday, playing Rapid City Stevens at 4 p.m. as part of the Rezatto Rumble. They then face Rapid City Central and Aberdeen Roncalli on Friday.
"It's nice to have a quick turn around after something like this. You don't have to sit a week and think about all this," Kurtz said. "But the bad news is you watch what we did today and there's a lot of stuff we want to work on, and we only have one day to do that. We have to get better at putting away points, our overheads have to be better, and we didn't serve very well."
SINGLES
Gabe Goetz, AC, def. Desmond Looft, 7-5, 6-4.
Zach Gonsor, AC, def. Marcus Halling, 6-3, 6-2.
Alex Rallis, H, def. Ian Ahlberg, 6-4, 6-3.
Nick Tschudy, H, def. Lincoln Wilkinson, 6-0, 6-3.
Maverick Ragon, H, def. Henry Fouberg, 6-0, 6-4.
Jaxon Hunter, H, def. Brett Jacobs, 6-1, 6-3.
DOUBLES
Goetz-Gonsor, AC, def. Looft-Halling, 7-6, 6-1.
Tschudy-Nick Anderson, H, def. Ahlberg-Wilkinson, 6-1, 6-3.
Rallis-Hunter, H, def. Fouberg-Sekou Gogue, 6-1, 6-2.