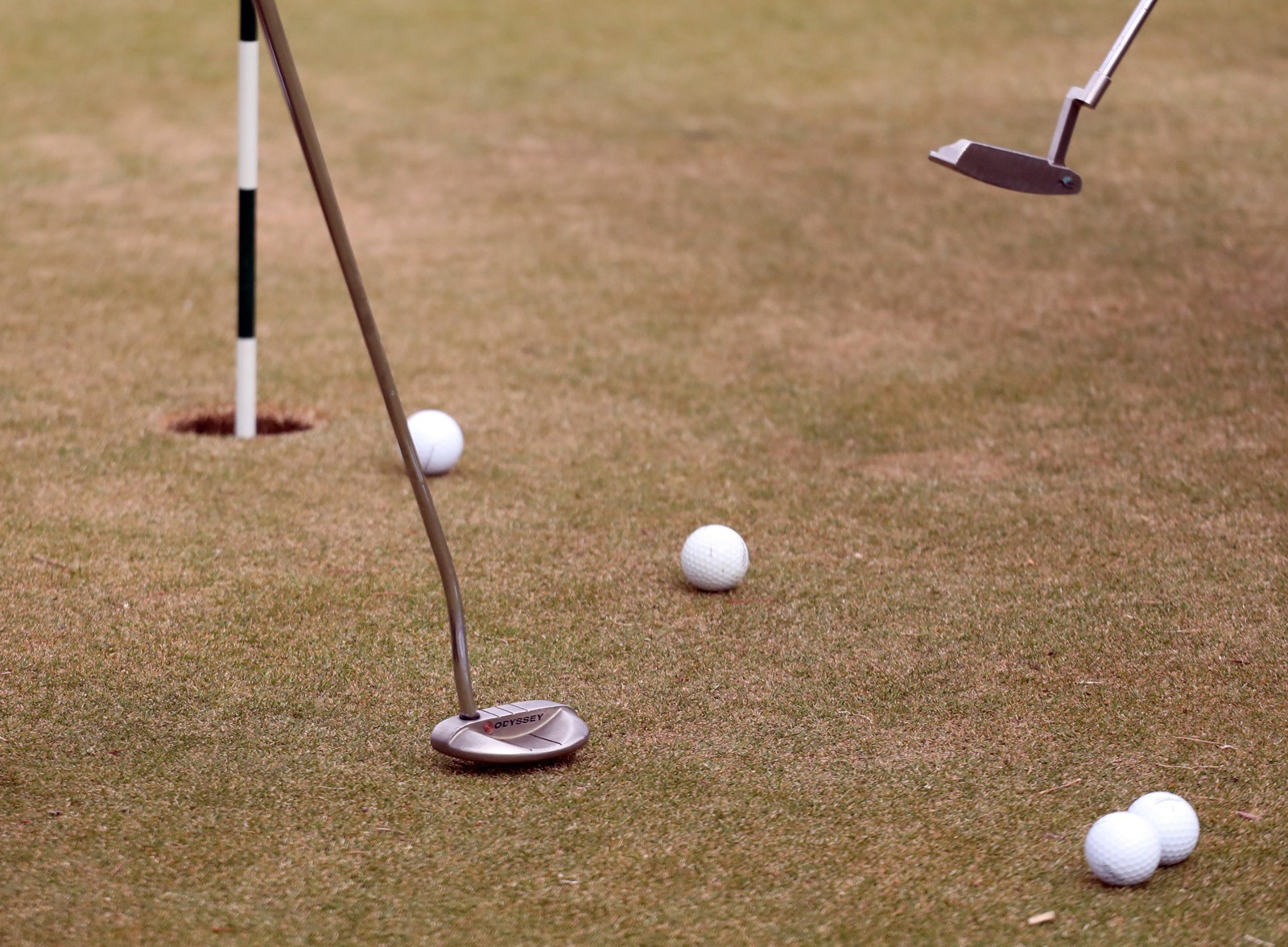 PARKSTON – Aberdeen Central had four of the five golfers on the way to winning the Parkston Invitational girls' golf tournament on Friday. The Golden Eagles finished with a team score of 361, 50 strokes better than runner-up Chamberlain.
"It's all about making adjustments. You're play a different golf course. You have to adapt to the greens," said Central coach Kim Zimmerman. "I think the greens were faster today than they were (Thursday in Huron), obviously the golf course is longer than the one we played (Thursday). So it's all about making changes and adapting to the various course conditions."
Danielle Podoll was the medalist with an 87, with teammates Hayley Wirebaugh second with a 90 and Olivia Braun third with a 90. Emma Dohrer was fifth with a 94.
"They're all contributing in one way or another. That's kind of what you want and what you look for. You hate to be relying on just one or two girls," Zimmerman said. "You always hope that you can rely on those upperclassmen to come through for us. (Danielle Podoll) has done a nice job in kind of leading the way both days for us being the medalist for us."

Zimmerman said it takes some toughness to golf in the conditions of the past few days with the wind and the cold.
"It's as much mental as it is physical, just grinding it out and just kind of staying with it," he said. "After you've hit a bad shot or two, or had a bad hole or bad nine or whatever, 18 holes is a long day. It's a marathon. You have to really stick with it through thick and thin."
Zimmerman is looking forward to facing some quality competition next week. The Eagles play at Pierre on Tuesday before hosting their own invitational on Thursday.
"We're hosting our invite on Thursday which I'm really excited about. We have two really good teams coming in, Mitchell and O'Gorman," Zimmerman said. "I'm looking forward to the competition and seeing where we're at in terms of some of the better teams in the state and some of the teams we haven't see so far."
Team scores: Aberdeen Central 361, Chamberlain 411, Winner 417, O'Gorman JV 453.
Top 15 finishers
1, Danielle Podoll, Aberdeen Central, 87; 2, Hayley Wirebaugh, Aberdeen Central, 90; 3, Olivia Braun, Aberdeen Central, 90; 4, Alexis Cook, Chamberlain, 92; 5, Emma Dohrer, Aberdeen Central, 94; 6, Delaney Petersen, Chamberlain, 95; 7, Devan Dougherty, Winner, 96; 8, Leah Gough, Aberdeen Central, 96; 9, Gracie Oakley, Parkston, 103; 10, Rylee Root, Winner, 104;
11, Madi Spjut, Aberdeen Central, 106; 12, Alexis Nerison, O'Gorman JV, 108; 13, Brennan Bachman, Winner, 108; 14, Cece Watson, Winner, 109; 15, Gracie Root, Winner, 111.