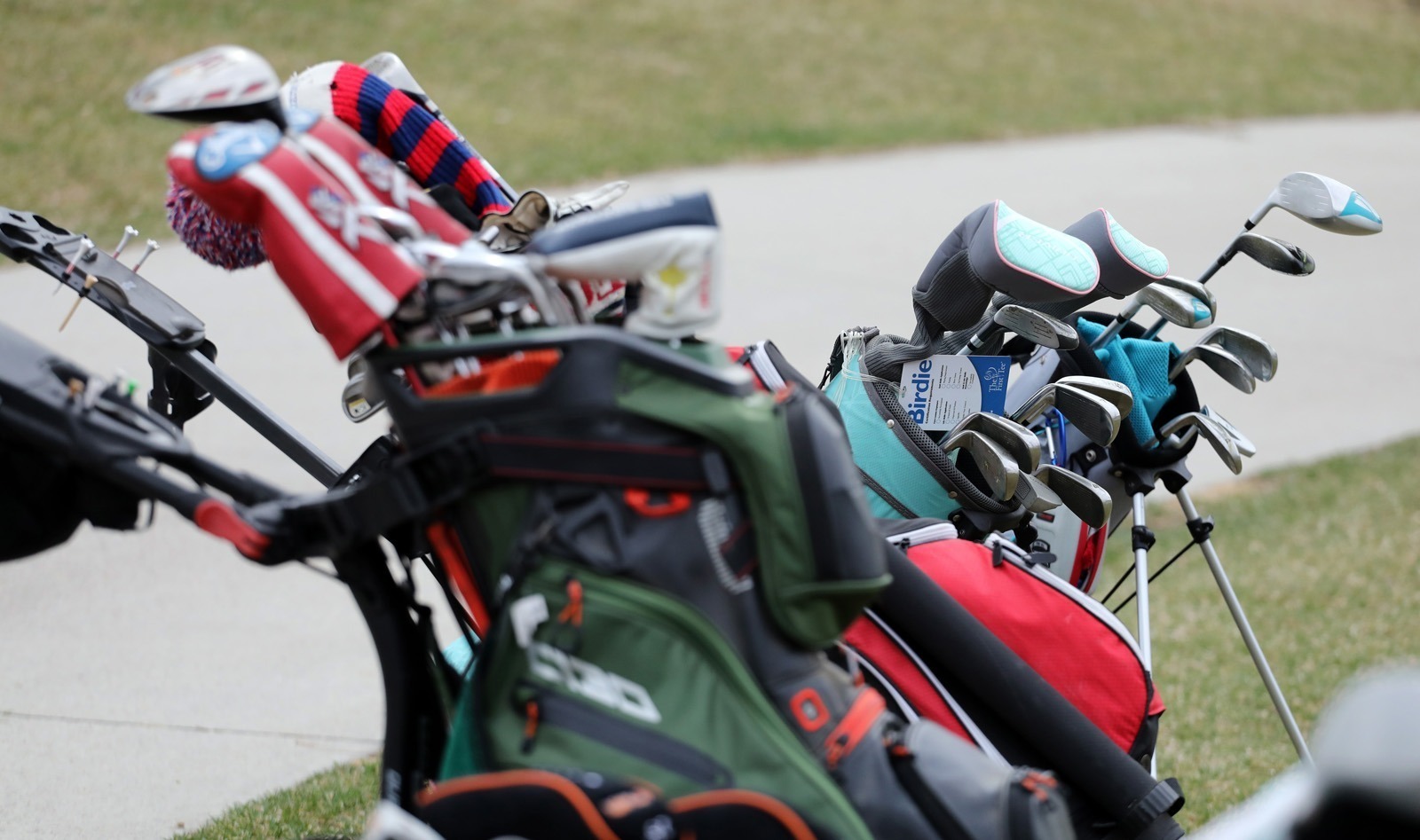 HURON – The Aberdeen Central golf squad started off its season on a positive note, winning the Huron Triangular on Thursday afternoon. The Golden Eagles shot a 352 team score, 17 strokes better than Huron.
"I was very pleased with our performance today, not really knowing what to expect, having not played for a couple of years," said Central coach Kim Zimmerman. "The girls were very excited and at the same nervous going out for the first time, which is to be expected."
Danielle Podoll finished runnerup with an 85. Leah Gough followed with an 88, Olivia Braun had an 89 and Hayley Wirebaugh shot a 90.
"If you can get four girls scoring in the 80s that's going to be a pretty good team score," Zimmerman said. "We were one stroke off from doing that today, but the for the most part you're going to place pretty high if you've got four girls shooting in the 80s meet in and meet out."

Zimmerman said that the team played pretty much the way he expected for the first time out.
"Our short game needs some work. It's so much touch and feel and getting used to the greens. It's not surprising that maybe was the one little bit of a downfall," he said. "Obviously, a few things we can work on to get better."
The Eagles are right back at it again today, golfing in a tournament at Mitchell. Zimmerman said it will be good to get right back on the course.
"We haven't been practicing very much yet this year. Now we get go to play 36 holes in two days. It will kind of test our stamina a little bit. I know we're tired right now mentally and physically," Zimmerman said. "That's a good thing to get back out there and build some rhythm and build some tempo, and kind of really see where we're at and what we need to work on."
ABERDEEN CENTRAL (352): Danielle Podoll, 85; Leah Gough, 88; Olivia Braun, 89; Hayley Wirebaugh, 90; Emma Dohrer, 105; Morgan Jones 112.
HURON (369): 80, Bryn Huber, 80; Karlie Bigelow, 89; Kenya Bigelow, 99; Libby Picek, 101.
WATERTOWN (397): 90, Riley Zebowski, 90; Samantha Anderson, 94; Jordyn Geerdes, 101; Allie Fischer, 114.
ABERDEEN CENTRAL JV: Madi Spjut, 107; Savannah Spjut, 111; Miranda Maas, 116.