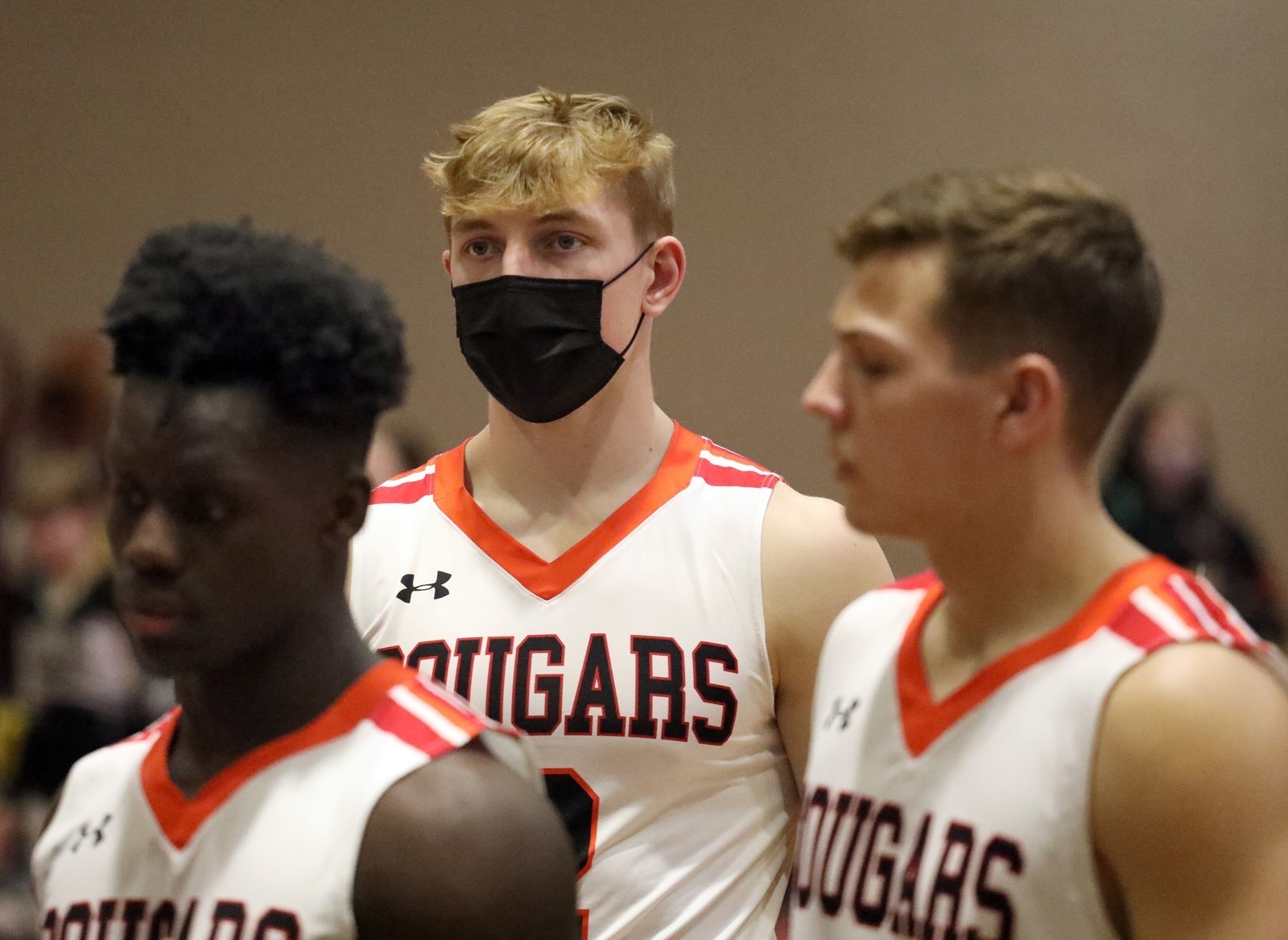 MASON TURNS INTO FOURTH COACH: It has been a frustrating senior season for Chase Mason, but the Viborg-Hurley senior is trying to make the best of it.
One of the state's premier multi-sport athletes, Mason suffered a season-ending knee injury in football. He has been rehabbing this winter, but because he plans to attend Nebraska and play baseball next season, he is not playing basketball nor will be in competing in track and field this spring.
"It's definitely frustrating not being out there," said Mason who sat on the bench with his uniform on during Thursday's Viborg-Hurley victory in the opening round of the state tournament. "It's nice to see the guys winning without me. It's super cool to be on the sidelines kind of acting as a fourth coach."
Mason said that his teammates can sometimes relate better to him when gets aren't going well.

"At some points they better understand me than some of the other coaches when they get frustrated and things like that," Mason said. "I settle them down sometimes, so it's been a really good experience for me being that fourth coach."
While Mason missed the opportunity to compete, he also has gained a new perspective of his teammates.
"It is frustrating," he said. "but I've enjoyed the time kind of watching the guys grow over the year playing without me."
DIRK PROVIDES ANTHEM: Before the first point was scored during this year's tournament, Zayda Dirk provided the National Anthem Thursday at Wachs Arena.
The Lemmon senior has performed the anthem dozens of times, but never in a venue quite like the State B basketball tournament.
"It's just really honoring," Dirk said. "I know a lot of kids at my school and teachers are watching, too, so it's honoring."
Dirk said she wasn't nervous about singing the anthem in front of a large crowd at the facility as well as those watching on television.
She had a backup plan in case she forgot the words.
"I pull it up on my phone just in case I like have a brain moment," she said, "and then I can look down and see them, just in case."
THINKING OF OTHERS: Members of the De Smet Bulldogs have a lot on their minds during the tournament.
Bill Wilkinson who has two grandsons on the squad, passed away unexpectedly this week, while Marv McCune, who has a grandson on the team, has been fighting cancer.
"Those guys have been really important, both of my high school coaches," said De Smet Coach Jeff Gruenhagen. "Bill was my high school football coach, Marv basketball. We've been kind of so tied together for years. We weren't expecting Bill's passing on the way up here."
McCune is a De Smet fixture. He is a former standout player, coach and athletic director.
"Marv kind of said when he was going to Rochster for 100 days, 'Well, I'm going to do my part, you guys do your part and get in the state tournament and I'll be there.' It's just fun to see him. Just the stuff that he's instilled in all the coaches, players, dads of players over the years. Marv has done so much for the community and now we hope to get to keep him around for quite a while."

GARNOS PART OF RICH LYMAN HISTORY: Cooper Garnos and Lyman basketball go hand-in-hand.
The current head coach helped lead the Raiders to the 1986 State B championship. He later became a coach at Lyman and guided the squad to a runner-up finish in the 1996 State A tournament.
Garnos said basketball played a huge role in his life while growing up in the community.
"Back in the day we loved the game," Garnos said. "We played all year round, just because we loved it."
He said from parents to coaches, everyone had a part as youth grew up bonding over the game of basketball.
"That's one of those shared experiences, never take that away," Garnos said. "Whether it's a state championship or just playing on a team. That's special just be on a team, because not everybody chooses to do that."