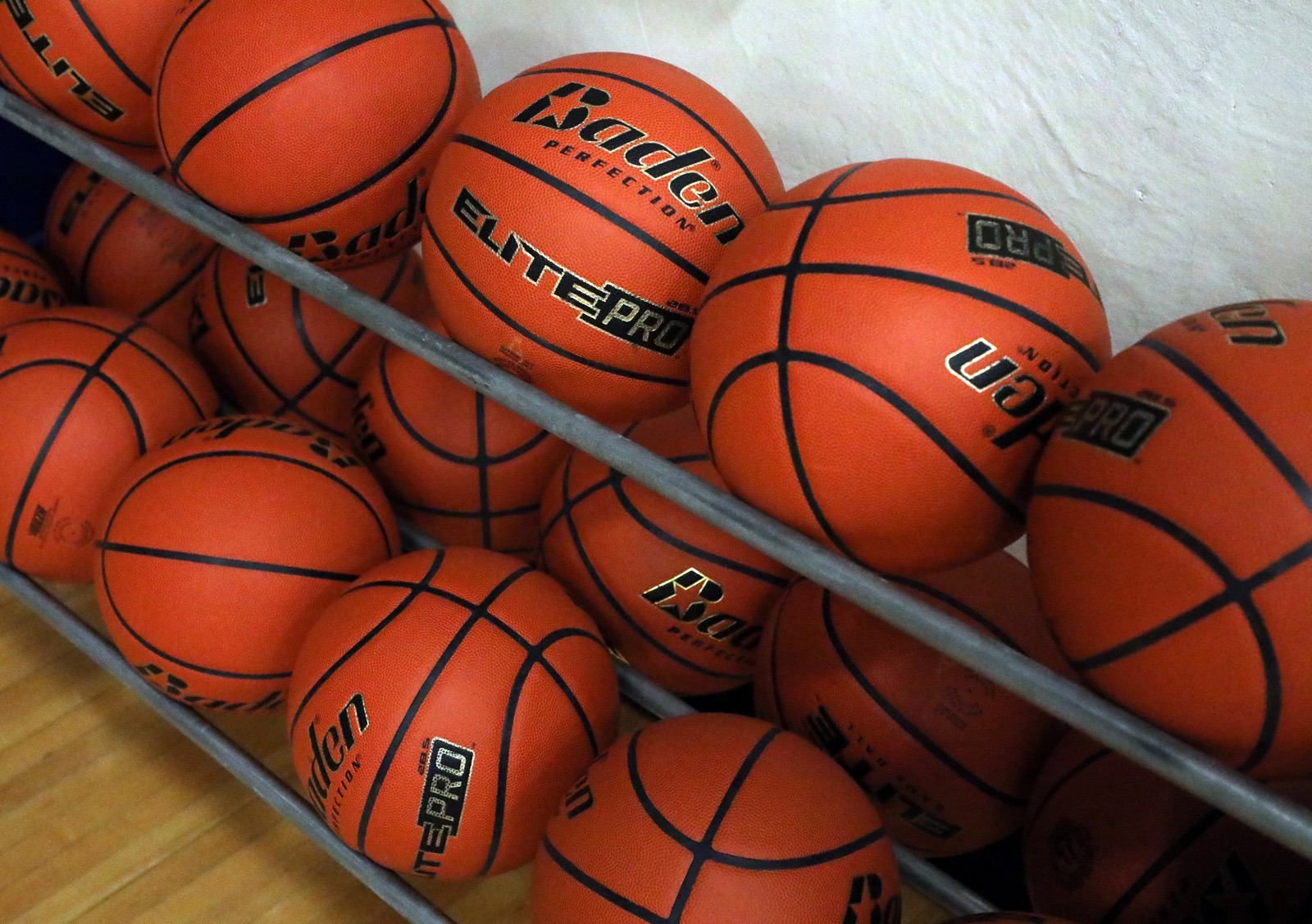 PLAYING FOR OTHERS: Many Native American schools decided not to have athletics this season. Lower Brule is one of the exceptions and the Sioux are making the most of their opportunity qualifying for the State B tournament.
"I give it up for our superintendent (Lance Witte) and our tribal council for allowing us," said Lower Brule Coach Brian LaRoche. "We had to put a lot of protocols in place to be able to be play this great sport of basketball. We had to follow a lot of protocols. That's why we're here."
LaRoche understands that many other Native American schools were unable to compete and his players have used that as motivation.
"That's one of the things that's been in the back of our head in kind of our little run that's helped, to make sure we're playing for everybody that can't make it and let them know that we're thinking about them all the time," he said. "On the reservation we think of our elders quite a bit to make sure they're safe. That's what we wanted to do make sure everybody is safe, so it's really being cautious where we go. We just want to make sure everybody is safe."
LaRoche said safety is first and foremost wherever his team plays.
"We know how the tribal schools are and the tribal communities are and they want to protect everybody, and that's what we're doing," LaRoche said. "We're trying our best to keep our distance from everybody." — Dave Vilhauer
WACHS ARENA MEMORIES: When Colby Fitzgerald walked into Wachs Arena on Wednesday, it brought back a lot good memories for the Dell Rapids St. Mary Coach. The last time he was on the court, he was leading the Cardinals to the State B championship in 2004.
"To be honest this is the first time I've been back to Aberdeen for the state tournament since I've played and I'm just really excited for the boys to get out here," Fitzgerald said. "This is definitely a special place in my heart playing here and I'm excited for them to experience what I experienced as a player and as a coach."
Fitzgerald recalled the mood of the squad the year they won it all.
"We had a lot riding on our year, my senior year, trying to get over the hump," he said. "I always cherished every game out here and it was great back then and hopefully we have great success here this weekend."
So, what is the main difference between playing in a tourney and coaching in one?"A lot of people have been asking me that. You control a little bit more when you're playing and obviously you try to set up your players to have as much success as possible," Fitzgerald said. "You just want to make it as enjoyable as possible for them and just hope they have the same experience you had." — John Jacklin
HOMECOURT ADVANTAGE: This year's tournament will mark the first time that an Aberdeen team has played in a State B tournament. Aberdeen Christian qualified last year before the tournament was canceled. The Knights will face Canistota at 5 tonight at Wachs Arena.
"Playing here in town, you grow up going to the State Bs just because they're here in town," said Christian Coach David Rohrbach. "It's just a dream to get to state and then let alone it being right here in town. Just the energy and just the vibe of that place is just incredible. To be able to play right here at home is a super exciting feeling."
While the Knights don't play their home games at Wachs Arena, Rohrbach is still hoping to have a bit of a homecourt advantage.
"I think our fans are so excited and obviously hoping that they can get in," Rohrbach said. "I think that we'll definitely have a lot of fans, or at least as many as they can have there. That's definitely an advantage to some degree just to feed off the energy of our crowd and just for us to finally be able to play in one of these." — Dave Vilhauer
FAMILY AFFAIR: A key addition to the Dell Rapid St. Mary football and basketball teams this year is Ashaun Roach-Valandra. He transferred to DRSM after Todd County decided not to field squads this year.
"It's been a fun ride so far. I'm really grateful for the people," he said. "They're really nice to me. They took me in as their own."
He lives with teammate Connor Libis and his family.
"Craig and Steph really treat me like their son," Roach-Valandra said, "and I'm thankful for that."
Meanwhile, his twin sister, Amia Roach-Valandra went a different direction and attended White River. She was part of the school's first ever State B girls' basketball championship last weekend.
It's been nearly 20 years since Dell Rapids St. Mary qualified for a state boys' basketball tournament and its first-round opponent is none other than White River.
"It's an interesting dynamic having to play them the first game of the tournament," said DRSM Coach Colby Fitzgerald. "It's kind of a crazy deal."
So who will Amia be cheering for this evening, her school or her brother?

"She's cheering for us; her and (my cousin) Caelyn Valandra-Prue," Roach-Valandra said.
How can he be so sure of that?
"Because they told me. (My sister) called me and asked who she should cheer for," he said. "And I'm like, that's a dumb question."
And he's got Valandra-Prue on his side, as well.
"We're pretty close cousins," he said. "I go over there every time I go back home."
Roach-Valandra has been an important part of St. Mary athletics this year, helping the Cardinals advance to the football finals and now being a part of the State B tourney.
"He's a definitely a key factor to our team and what we've accomplished this year," Fitzgerald said. "He's a great kid and we're blessed to have him on the team this year." — Dave Vilhauer
SAME TEAM, DIFFERENT ROLE: Justice Morrison is no stranger to State B basketball tournaments. He played in four of them as a member of the White River Tigers.
Morrison is back at the tourney with White River, this time as an assistant coach.
"I got done at college at Dakota Wesleyan so I got a job back in White River," Morrison said. "Coach (Jared) Bouman took the girls' job so I moved up into the head assistant. It's been fun."
Morrison got into the officiating ranks while in college, but no longer officiates, at least while wearing stripes.
"Just from the sidelines now," Morrison said.

He said he's gotten a new appreciation for what coaches go through in his first year on the job.
"It's a little bit different being a coach. You learn how much time the coaches spend on stuff," Morrison said. "It makes you appreciate the hard work they put in. And then of course we always have great kids, too. That makes it so much fun."
Morrison is hoping to use some of the things he's learned to help the Tigers this weekend at the State B.
"I kind of know what to expect now. It's been a learning curve being a coach. It's so much different," he said. "Having that player experience helps. I'm younger so I kind of know what they're going through a little bit. Just try to keep them as calm as much as possible. They know what to do." — Dave Vilhauer