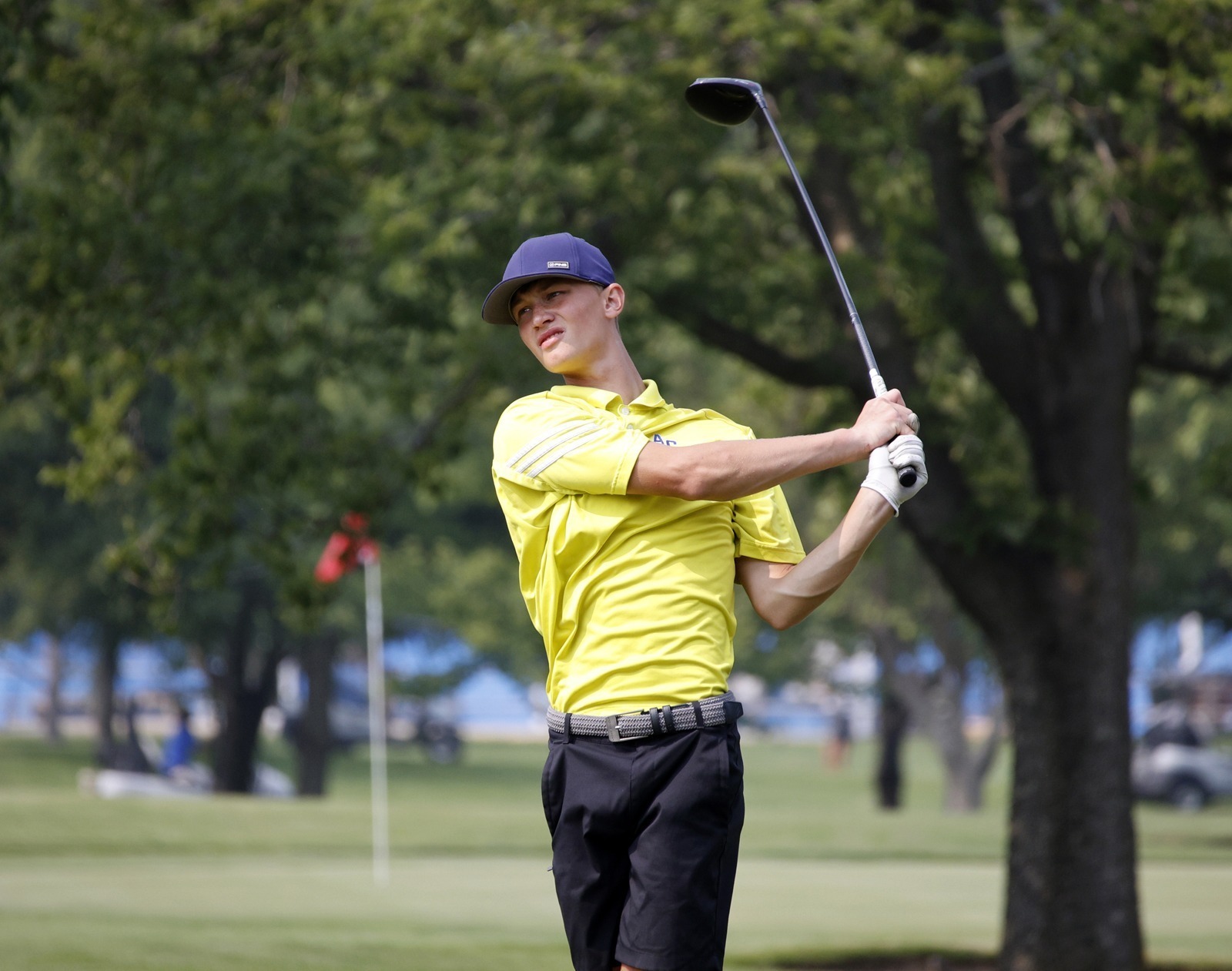 BROOKINGS – The Aberdeen Central golf squad took 11th place at the Bill Scholten Invitational Golf Tournament at the Brookings Country Club on Monday shooting a score of 329.
Watertown won the event behind the medalist play of Jake Olson. The Arrows had a team score of 292, while Olson fired a 68. It's his second straight tourney victory after winning the Yankton Invitational in a playoff last weekend.
Aberdeen Central was led by Cole Brust who finished 26th with a 78. Carter Blanchard placed 42nd with an 84, two strokes better than Peyton Brust who was 46th.
Other Golden Eagles results included Quincy Madsen, 53rd with an 85, Jackson Ravellette, 65th with an 89, and Kyle Senger, 77th with a 93.
Central competes in the Mitchell Invitational on Friday.
To see complete tourney results, click on the following link: