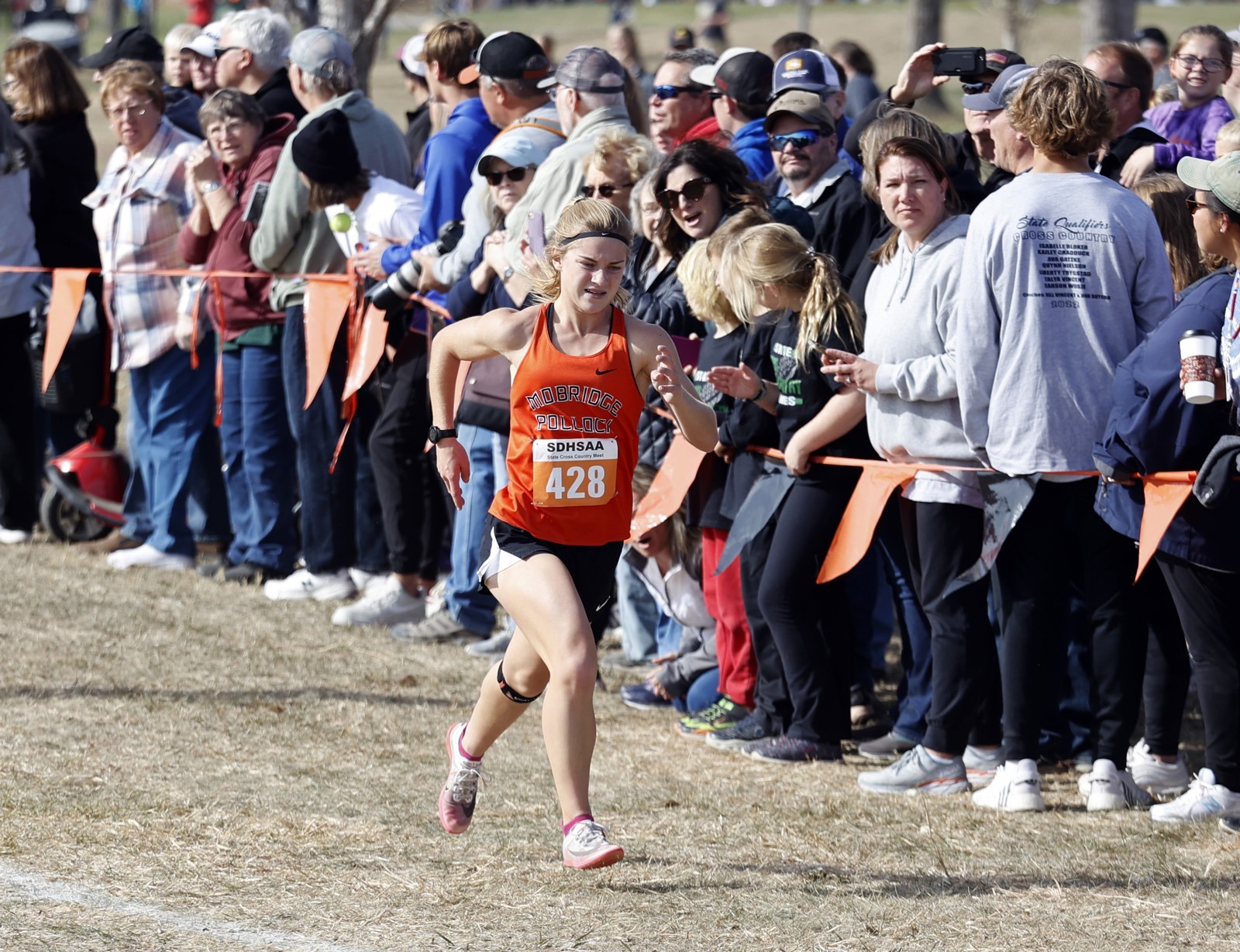 MOBRIDGE – Heidi Olson of Mobridge-Pollock and Nicholas Schlachter of Potter County won individual races at the Mobridge-Pollock Invitational cross country meet on Saturday morning.
Defending State B champion Potter County won the girls' team title, placing six runners among the top 10 led by Dannika Kaup in second place, and Jayden Ahlemeier in third.
Lemmon won the boys' team championship. Gavin Hirsch of Herreid-Selby Area finished third in the boys' race, while Faulkton's Korbin Stark and Mason Kaiser finished fourth and sixth, respectively.
To see complete meet results, click on the following link:
https://www.athletic.net/CrossCountry/meet/224686/results/all