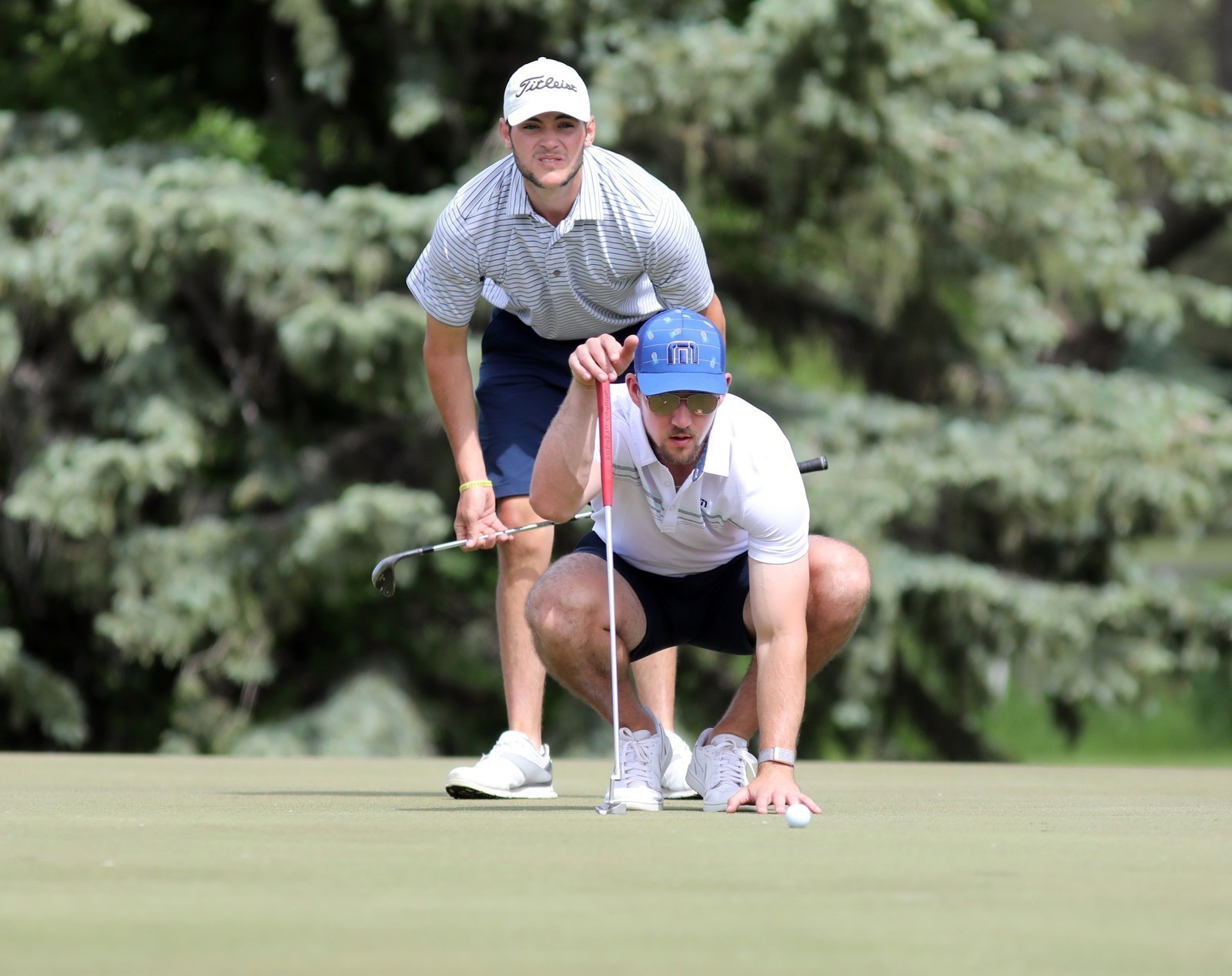 A pair of Brookings golfers shot a blistering eight-under par to grab the first round lead during the South Dakota Golf Association's State Two-Man Championship at Moccasin Creek Country Club on Saturday.
Kayde Bartels and Jack Tanner teamed up for a round of 64 and will take a two-shot lead into today's championship round.
"We just stayed consistent, kept each other in it the whole time, and kept grinding," Bartels said.
Tanner, who hails from Adelaide, Australia, is a member of the South Dakota State University golf squad. Interestingly enough, he actually has more experience on the local course than Bartels after playing in the state stroke play tournament at Moccasin Creek last season.

"I remember it pretty clearly. I sort of showed Kayde around a little bit," Tanner said. "I told him where to hit it and he listened. I told him to hit it there and he it it there, and I told him to hit it here and he hit it here, so it was pretty good."
The duo said it helped having each other around, not only for scoring purposes but just for advice in general.
"It's easier to talk through shots, through putts, whatever it is that's at hand," Bartels said, "keep yourself in the moment and not get carried away with a bad shot."
Tanner said that he liked his team's position heading into today, but that winning a championship would be secondary.
"I think our chances are pretty good," Tanner said, "but at the end of the day, we're just going to have fun."
The team that resides in second place is comprised of former Aberdeen Roncalli state champion Micah Dohrer and his partner, Damian Freudenthal of Aberdeen. That duo shot a six-under 68.
"We really helped each other out," Dohrer said. "Neither of us were really out of holes, but just had timely putts and stayed patient, and we had a good score to finish with."
Dohrer, who will be heading into his sophomore year of competition with the Dakota Wesleyan golf team, is no stranger to the Moccasin Creek Country Club course. He said while that is a bit of an advantage, it doesn't necessarily guarantee success.
"Being able to understand greens is probably the biggest part. There's a lot of subtle breaks out here that not a lot of people can see that I might have an advantage, but you still have to hit the shots," Dohrer said. "It doesn't matter if you're playing on your home course or a brand new course, you have to hit the ball well to put a good score up."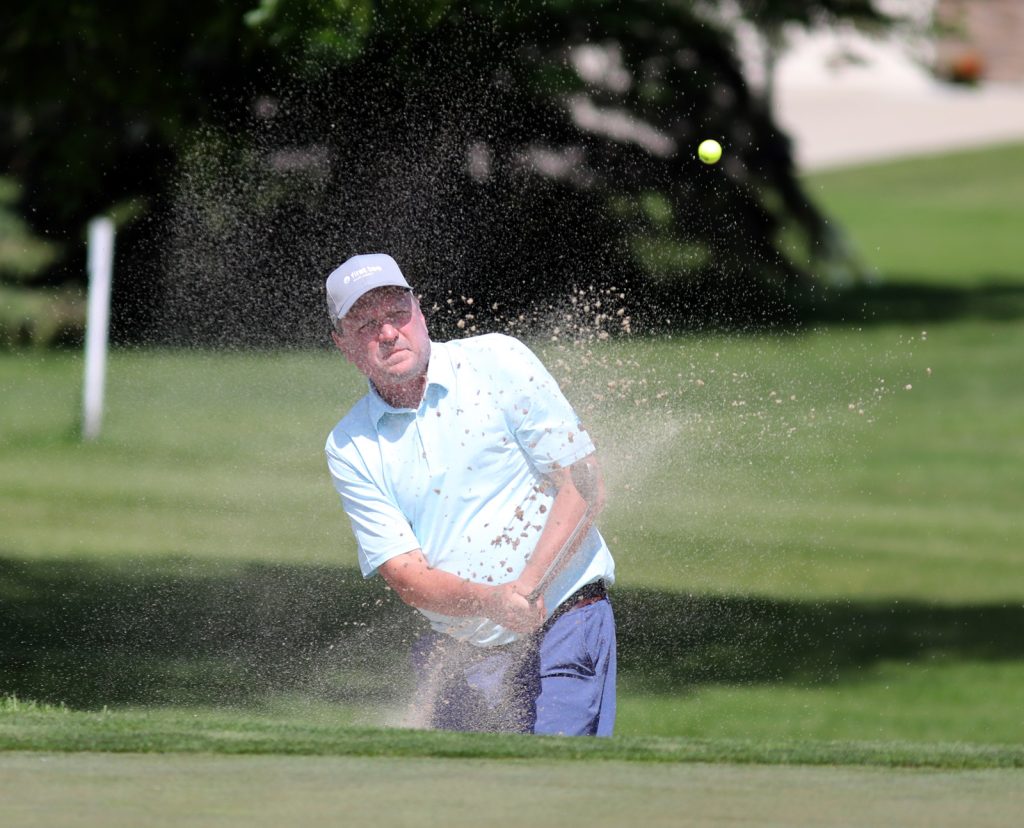 Dohrer is two strokes ahead of a group that contains his dad, Chris, and brother, Jonah, also an SDSU golfer.
When asked if that served as motivation to beat his family members, Micah said, "I'd been lying if I didn't say it wasn't in the back of my mind. We played and shot a good score, but I think it was just more so competing for myself and for my teammate, and putting scores together that we knew we were capable of."
Dohrer said playing with a partner helped him to stay focused and motivated throughout the round.
"It's a little different in the team aspect. You're not only playing for yourself, you're playing for somebody else, but that's still kind of the same with college golf or high school golf," Dohrer said. "But I think for me mentally, it was more about not wanting to let the person across from me down, which really helped me today. I stayed in some holes and I grinded out some good scores, so it felt really good."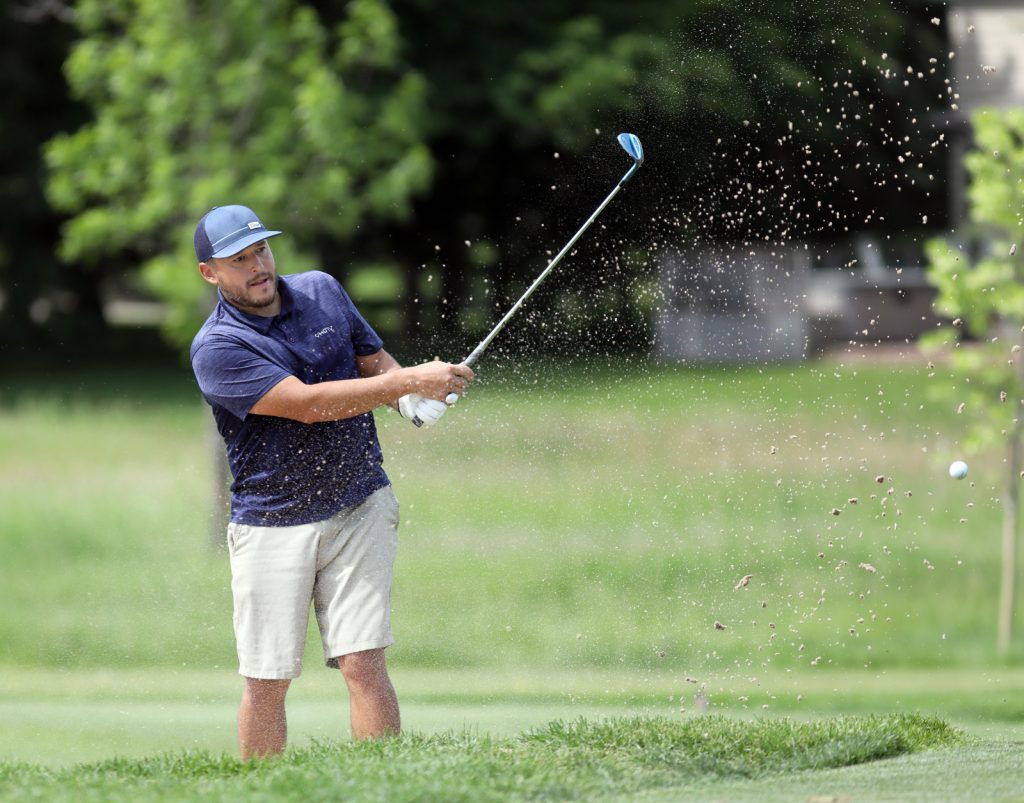 Dohrer and Freudenthal will look to repeat the same kind of formula they had during the opening round today as they chase a potential state championship.
That will mean staying consistent and once again playing for each other.
"We both made a lot of good putts when we needed to. As a team we didn't have to take a single bogey today so that helped out," Dohrer said. "I think playing for each other. I didn't want to let him down and he didn't want to let me down, and I think we both pulled through for each other really well."
There are six teams that are three strokes off the pace and four that are four shots back.
To see complete first day results, click on the following link: