SIOUX FALLS – It continues to be a memorable senior season for Aberdeen Central's Josh Martin.
The distance ace finished fifth in the 3,200-meter run and broke a 37-year-old school record in process during the opening day of the Howard Wood Dakota Relays on Friday. Martin clocked a time of 9:20.29 to break the old mark of 9:25.69 set by Nate Trebilcock in 1985.
Earlier this spring at the Al Sahli Invitational, Martin the broke the Central school record in the 800-meter run.
Central's Sam Rohlfs finished second in the long jump. However, he experienced tightness in his hamstring and was unable to compete in the Boys' Special 200-meter dash.

Other area highlights on the first day of Howard Wood included Hamlin's Gracelyn Leiseth winning the shot put with a new state record throw of 48-feet 11-inches.
The Ipswich boys finished second in the 800-meter relay and were third in the 3,200-meter relay. Frederick was second in the 3,200 and Northwestern fourth.
In the girls' 3,200-meter relay, Potter County was second and Northwestern third.
Meanwhile, across town at the O'Gorman Invitational, Aberdeen Central's Jordyn Hermansen won the shot put, and the Golden Eagles fared well in a variety of girls' relay races.
Central won the 400-meter relay with a squad of Abigail Witte, Claire Schaunaman, Ayrlie Waldo and Gracie Rife, won the 1,600-meter relay with Jayda Hammer, Lauren Joosten, Eme Mounga and Sadie Struble, and finished second in the 800-meter relay with a team of Witte, Melissa Sandquist, Taryn Hettich and Rife.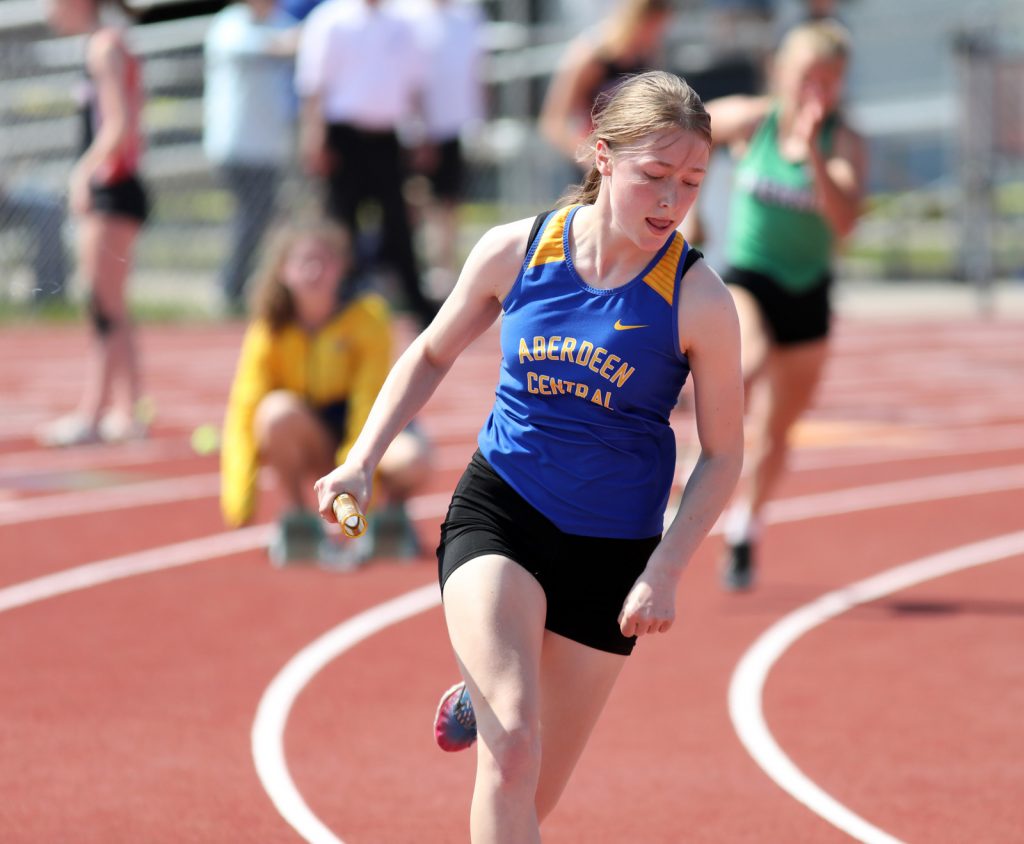 Central's Taryn Nieman was second in the javelin.
On the boys' side, Jaxon Ladner of Central was second in the javelin, followed by teammate Dustin Hermansen in third. Colby Dauwen was third in the 800, and ran on a relay team that was second in the 1,600. Other members were Grant Fritz, Brendan Phillips and Rylee Rieker.
"Our young kids at O'Gorman had a great day," said Central boys' coach Greg Murley. "They continue to improve and are competing at a much higher level."
To see complete first-day Howard Wood results, click on the following link:
https://results.dakotatiming.com/display.html?event_id=973&res=220506F019
To see complete results of the O'Gorman Invitational, click on the following link:
https://www.athletic.net/TrackAndField/meet/451860/results/all