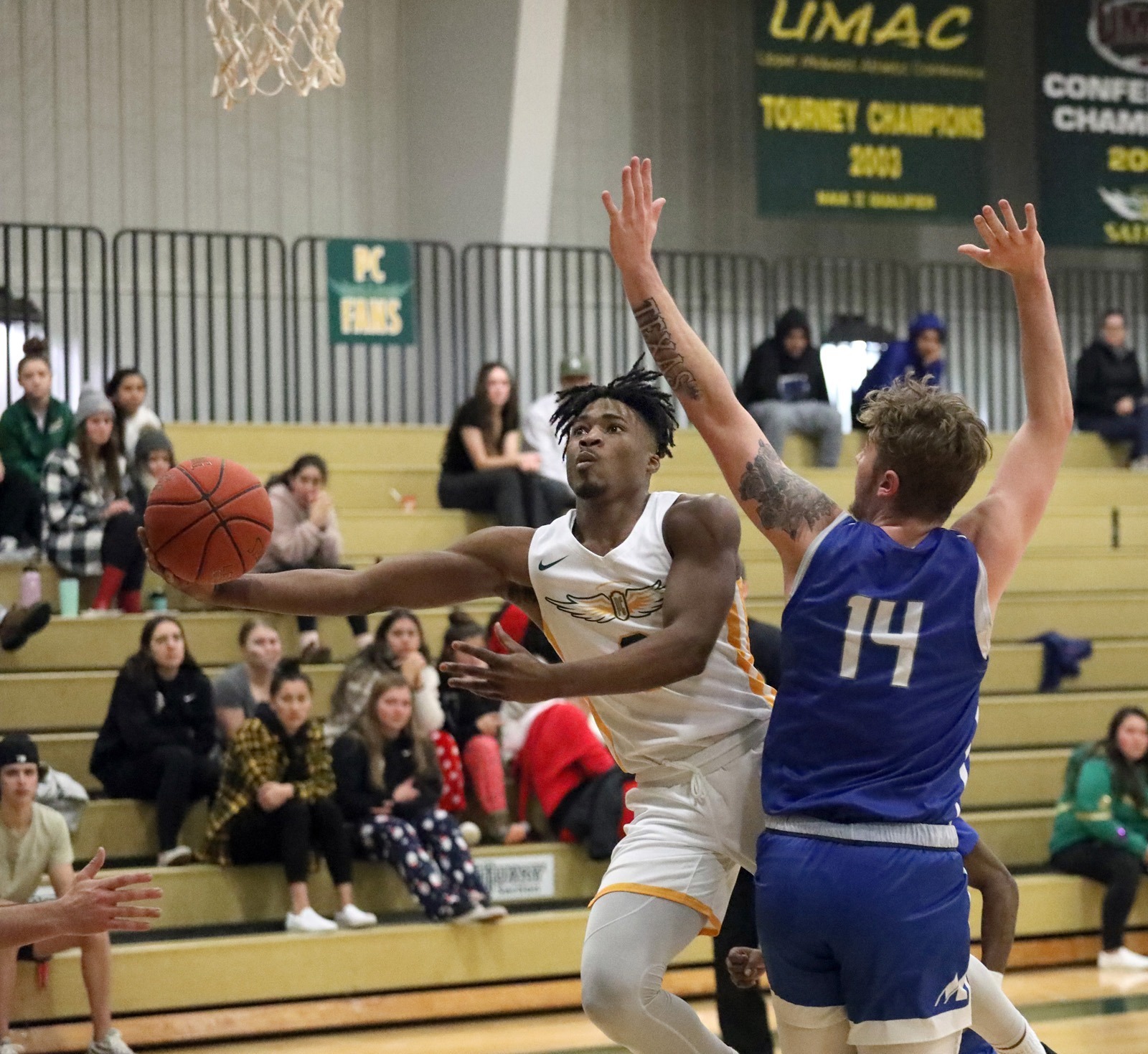 Presentation College split a North Star Athletic Association basketball doubleheader against Mayville State at the Strode Center on Saturday. The Saints men used a strong defensive effort to secure a 74-66 victory, while the PC women had its fourth-quarter rally come up short in a 63-57 setback.
The Saints men held Mayville scoreless over the last six minutes to pull away for their seventh consecutive win.
Denzel McDuffey finished with game-high totals of 27 points and 13 rebounds to power the triumph.
Ian Kelly contributed 19 points for PC, which improved to 8-5 on the season.

To see a complete box score, click on the following link:
https://www.pcsaints.com/SIDHelp/fullBoxScores/18/1/2551
Presentation could not get over the hump in the women's contest.
The Saints used a 22-point fourth-quarter surge to cut into a double-digit lead before coming up short. The six-point difference is a noticeable improvement from the two team's first meeting when Mayville State won by 28 points.
PC featured a balanced attack with all five starters scoring at least nine points.
Brittiney Seymour finished with a double-double to lead the Saints with 16 points and 13 rebounds. Emma Ogitchida contributed 10 points, and Jordan Kulczyk, Nek Newell and D'Asia Washington each added nine.
To see a complete box score, click on the following link: