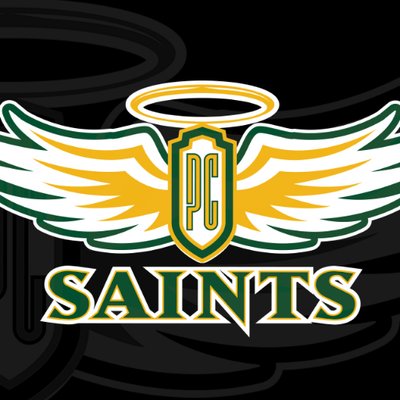 PRESS RELEASE
The Presentation Saints won their second game in a row by beating Mount Marty by a score of 64-56. This improves the Saints record to 3-6 on the season, and this was the second time this season they have beaten the Lancers.
The Saints got out to an early lead, dominating the first quarter. They outscored the Lancers 18-9, with Jordan Kulczyk and Brittiney Seymour each scoring six points in the quarter.
The second quarter saw the Lancers outscore the Saints 15-12, but the Saints held a 30-24 lead heading into halftime. A key moment came early in the third quarter when Seymour picked up her fourth foul, sending her to the bench. The Lancers capitalized on this, and won the quarter 20-15. Heading into the fourth, the Saints led 45-44.
A Tayte Kohn three pointer for the Lancers with 8:17 left in the game tied up the game at 47, but the Saints would go on to score the next six points. The two teams would then trade baskets the rest of the way. The Saints would win the fourth quarter 19-12, and win the game 64-56
The Saints had three double digit scorers, led by Jordan Kulczyk's 16. She was followed by Emma Ogitchida (13) and Brittiney Seymour (10). Seymour also led the game with 10 rebounds, giving Seymour her third double-double of the season.
Coach Carley Jeffery said after the game that she "couldn't be more proud of [her] team for battling until the end and pulling out this win. It was a true team effort with a balanced scoring attack. It was great to get a win in front of our home crowd."
To see a complete box score click on the following link: