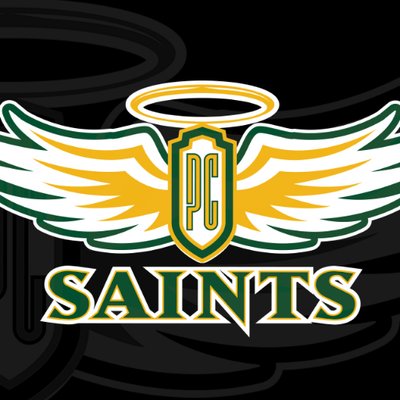 PRESS RELEASE
SIOUX FALLS – The Presentation College Saints won their third straight game as they beat Dakota Wesleyan 64-55. This was the first time in program history that Presentation has beaten the Tigers, having lost the first nine times the teams faced off. 
The Saints got out to an early 12-2 lead, but the Tigers would use a 17-0 run to take a five-point lead. They would extend their lead to as many as 11. But the Saints would end the half on a 6-0 run to close within five heading into halftime.
The two teams would trade baskets for the first five minutes of the second half, ultimately being tied at 40 points each with 15 minutes left in the game. Dwight Felton would then hit a three pointer to give the Saints a lead, one that they would not relinquish. The Saints outscored the Tigers 34-20 in the second half, giving the Saints the 64-55 victory.

The Saints were led by Denzel McDuffey's 14 points on the night. They had two other double-digit scorers with Dwight Felton and Travez Nyx both scoring 13 points. Nyx and Maximo Guillermo each pulled down a team high six rebounds. Guillermo and McDuffey each had a game high four steals.
Up Next: The Saints will face Trinity Bible College for the second time this season on Saturday, November 13. Tipoff is scheduled for 7pm. The game will be part of the Isreal/Strong Classic, an annual event hosted by Presentation College to remember and honor former basketball players Cameron Isreal and Terry Strong.
To see a complete box score, click on the following link: