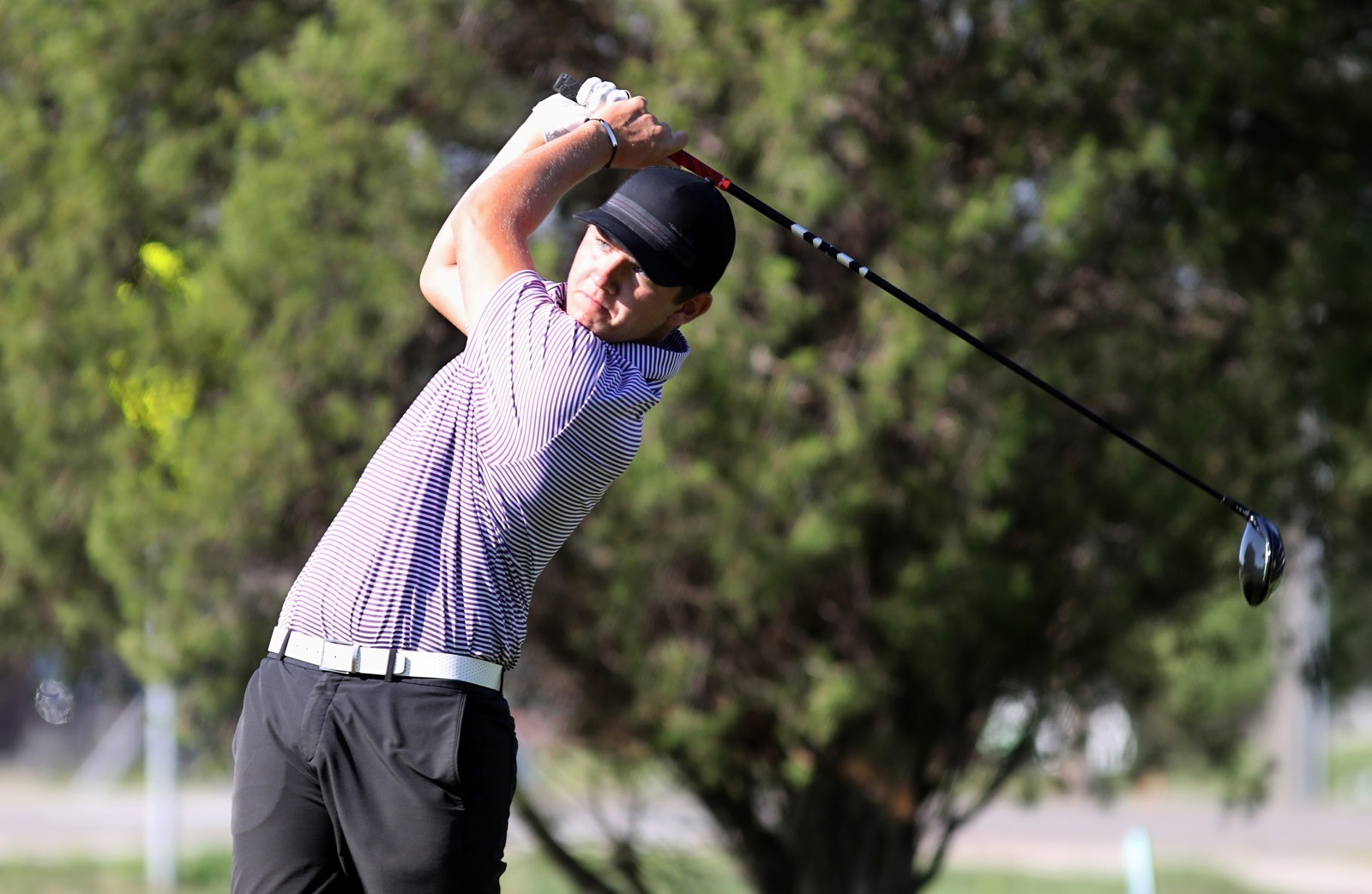 A pair of golfers had to put in a little extra time on the course to determine the champion of the Hub City Invitational on Tuesday.
Watertown's Jake Olson defeated Caleb Barse of Tiospa Zina on the third playoff hole to claim medalist honors. Olson's teammate Ty Lenards was third to help the Arrows win the team title as well at Lee Park Golf Course.
"This is a good one," Olson said after his playoff win. "I've tied for first a lot and lost a lot of scorecard playoffs."
Olson and Barse went shot-for-shot until the third hole when Olson crushed a drive straight down the fairway that he estimated went about 350 yards.

"I hit that one pretty good," Olson said, noting the wind played a factor in the distance.
Meanwhile, Barse found himself in trouble off the tee and had to play out of the trees. From there, it was just a matter of time before Olson had secured the win.
When asked about the pressure of a sudden-death playoff witnessed by a large gallery, Olson responded, "It's a little nerve-wrecking, but after the first hole it got better."
Aberdeen Roncalli finished third in team points, just one stroke behind Pierre with Aberdeen Central fourth.
Roncalli's team score of 307 is the second best total in coach Jon Murdy's five-years with the program.
"To be one behind Pierre, who is a very solid team top to bottom, it just gives us a little bit more confidence going into the next couple of weeks knowing even if we're not playing our best we can still compete," Murdy said.
The Cavaliers were led by Sawyer Henrich who shot a season-best 74, good for fifth place two strokes behind Groton's Brevin Fliehs.
"I had a really good back nine. I hit a lot of greens in regulation," Henrich said. "The putting was pretty good, too. I just made some bogeys on the front. I was missing the fairways, but on the back nine I was hitting them."
Roncalli had four guys within seven shots of each other. Mason Carrels carded a 75, Finn Anderson a 77 and Jesse Hernandez an 81.
"I'm really happy with how we did as a team," Henrich said. "All the younger guys played really good."
Murdy was also pleased with the team effort of the Cavaliers.
"The scores that Sawyer, Finn, even Jesse (had), they played really well," Murdy said. "I know Mason is disappointed in his score, but to be disappointed in a 75 that's still pretty good, and to have that team score of 307, that helps a lot."
The Cavaliers now have a break until Sept. 9 when they play at Groton.
"I'm just happy with the kids today," Murdy said. "They played well."
Central finished with a team score of 334. The Golden Eagles were led by the youngest member of their team, 12-year-old Cole Brust.
" I had some good chipping and I made some good putts," Brust said.
The seventh-grader said familiarity with the course helped.
"This is my best round this year," Brust said. "I know the course."
Brust enjoyed competing in the team's only home event of the season.
"I like having people there," he said. "My mom was there and my grandpra was there."
The Golden Eagles are off until Sept. 10 when they travel to Yankton.
To see complete meet results click on the following link: