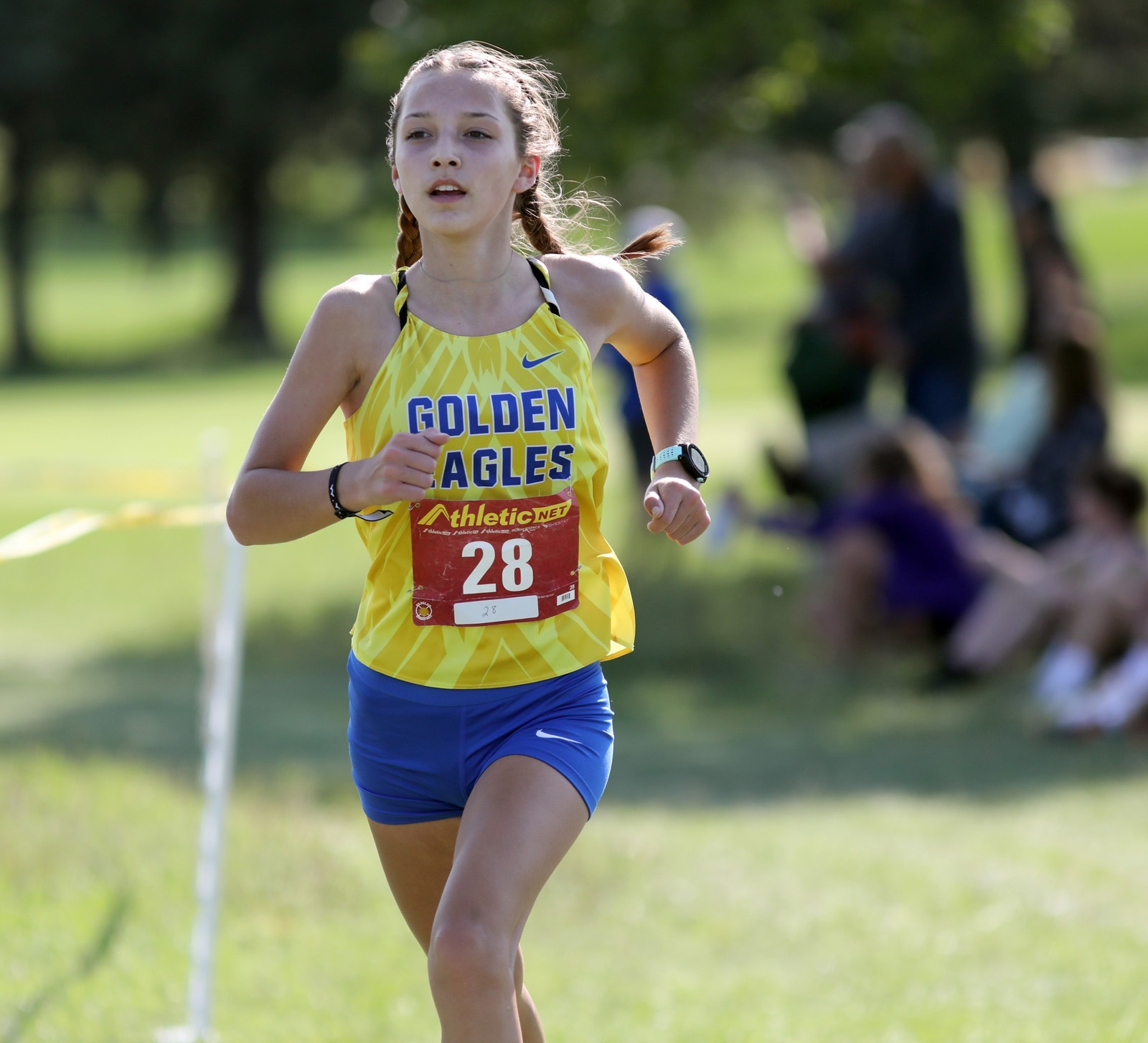 BROOKINGS – Aberdeen Central's Josh Martin won the boys' race at the Russ Strande Invitational Cross Country Meet on Thursday.
The Golden Eagles finished second in team points in both divisions.
Central was runner-up to Harrisburg by 11 in the boys' team points. The Central girls were just five points behind Mankato West.
"Josh Martin ran well," said Central boys' coach Greg Murley. "We had a number of guys set PRs today. Tino Lopez and Jacob Angerhofer had solid races for us today finishing sixth and seventh.
The Central girls were led by Kaylie Peldo who took third. Kiana Joerger finished seventh.
The girls race was won by Presli White of Harrisburg.
"We ran very well today. It was a strong team effort," said Central girls' coach Bill Martens. "I thought we had a lot of mental toughness and determination. We had a lot of PRs today."
The Golden Eagles compete at Watertown on Thursday before gearing up for the Eastern South Dakota Conference meet on Oct. 9.
"We are looking forward to the next couple of weeks as we prepare for our ESD meet," Murley said.
To see complete meet results click on the following link:
https://www.athletic.net/CrossCountry/Results/Meet.aspx?Meet=198349&show=all