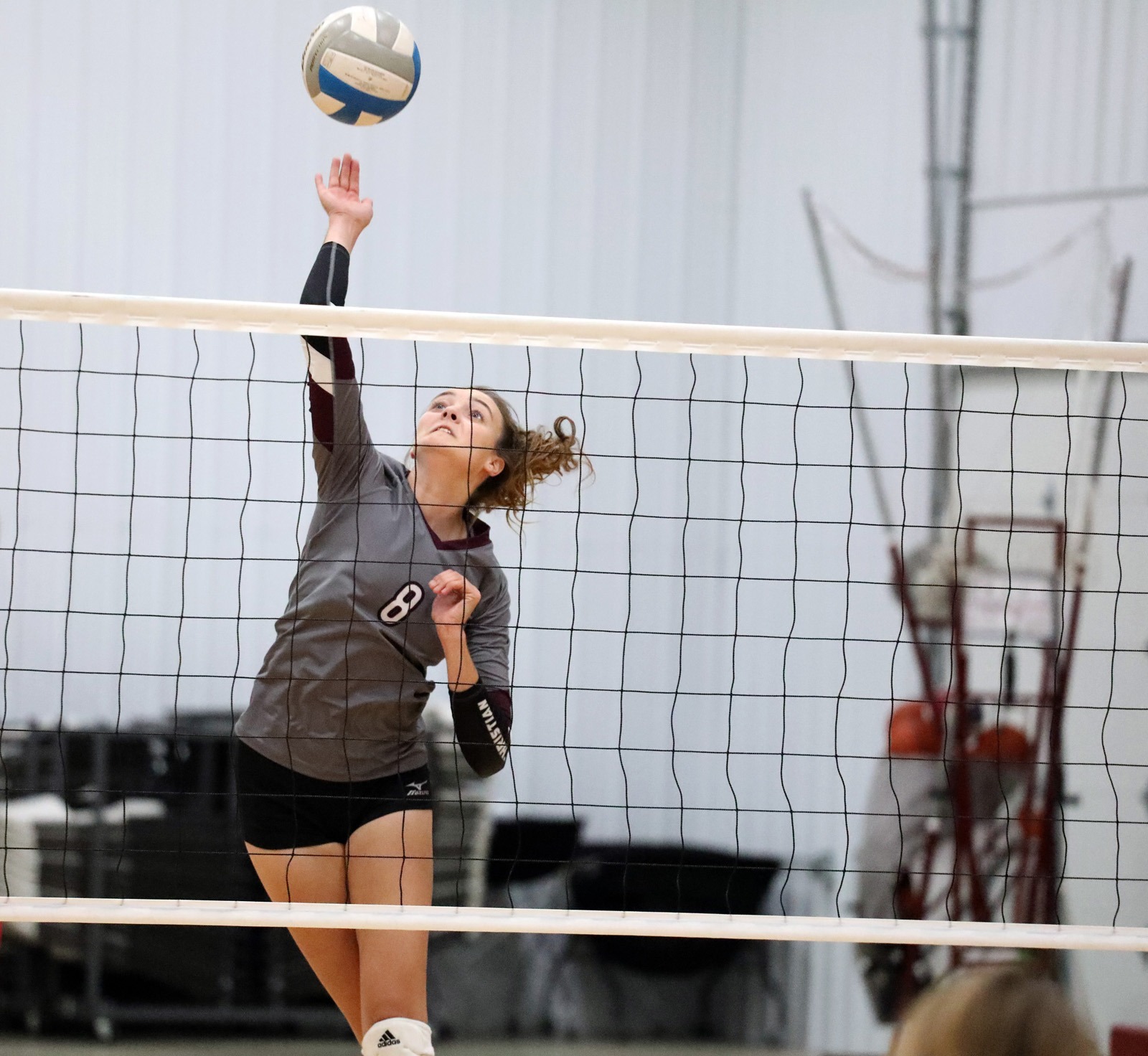 LANGFORD – Aberdeen Christian racked up 14 ace serves to fuel a 25-14, 25-8, 25-14 Lake Region Conference volleyball win over Langford Area Tuesday night.
"The girls played solid volleyball tonight," said Christian coach Maggie Jett. "I was happy how aggressive and consistent the girls were behind the serving line getting them out of system, and we stayed after it at the net with our offense."
Mary Fites had five aces and Kaylee Block four to lead the serving assault.
Hanna Miller topped the Knights with eight kills, while Block collected 21 set assists.

"Hanna Miller had a big night tonight all around and it was because our passing and setting were supporting her efforts," Jett said. "Kaylee did a great job distributing the ball to our hitters tonight and mixing up our offense."
Joy Rohrbach led the defensive effort with 19 digs.
Jett said the Knights kept their errors to a minimum which played a key role in the victory.
"A big key to our success tonight was continuing to handle the ball well on our side of the net, playing clean volleyball with minimal mistakes," Jett said. "When we pass well and can stay in system, and tonight we did, our hitters do a nice job getting the ball to hit the floor."
Christian improved to 4-1 on the season. The Knights host Hitchcock-Tulare on Tuesday.
Serving: Aberdeen Christian 68-72 14 aces (Mary Fites 16-16 5 aces, Kaylee Block 11-11 4 aces);
Hitting: Aberdeen Christian 58-67 28 kills (Hanna Miller 16-20 8 kills);
Setting: Aberdeen Christian 71-71 22 assists (Block 59-59 21 assists);
Digs: Aberdeen Christian 47 (Joy Rohrbach 19; Ruth Hulscher 8);
Blocks: Aberdeen Christian 3 solos 4 assists (Mallory Miller 2 solo 2 assists, Grace Kaiser 1 solo).