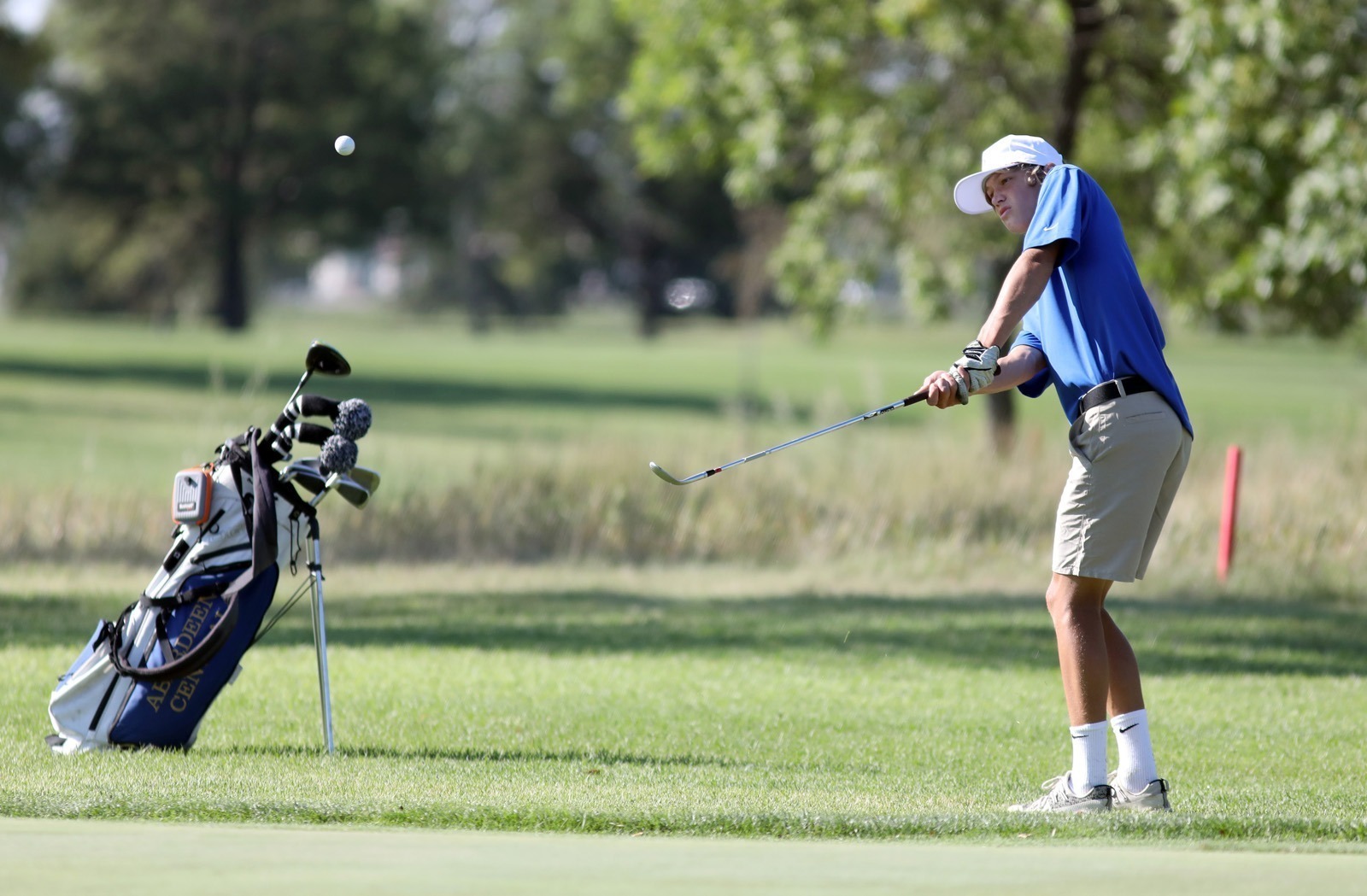 MITCHELL – Aberdeen Central shot a team total of 344, good for 15th at the Mitchell Invitational Golf Tournament on Friday.
Watertown won the team championship with a 302, three strokes ahead of both O'Gorman and Sioux Falls Lincoln.
Luke Honner of Lincoln shot a blistering 67 to earn medalist honors, just two strokes in front of Jake Olsen of Watertown (this year's Hub City Invitational champion).
Central was led by Carter Blanchard who finished 43 with an 82. Teammate Jacob Grau tied for 61st with an 85.
Other Golden Eagles scores were Rylan Dykema with an 88, Peyton Brust with an 89, and Quincy Madsen and Cole Brust, both with a 92.
Central will compete in a tourney at Watertown on Tuesday.
To see complete meet results click on the following link: