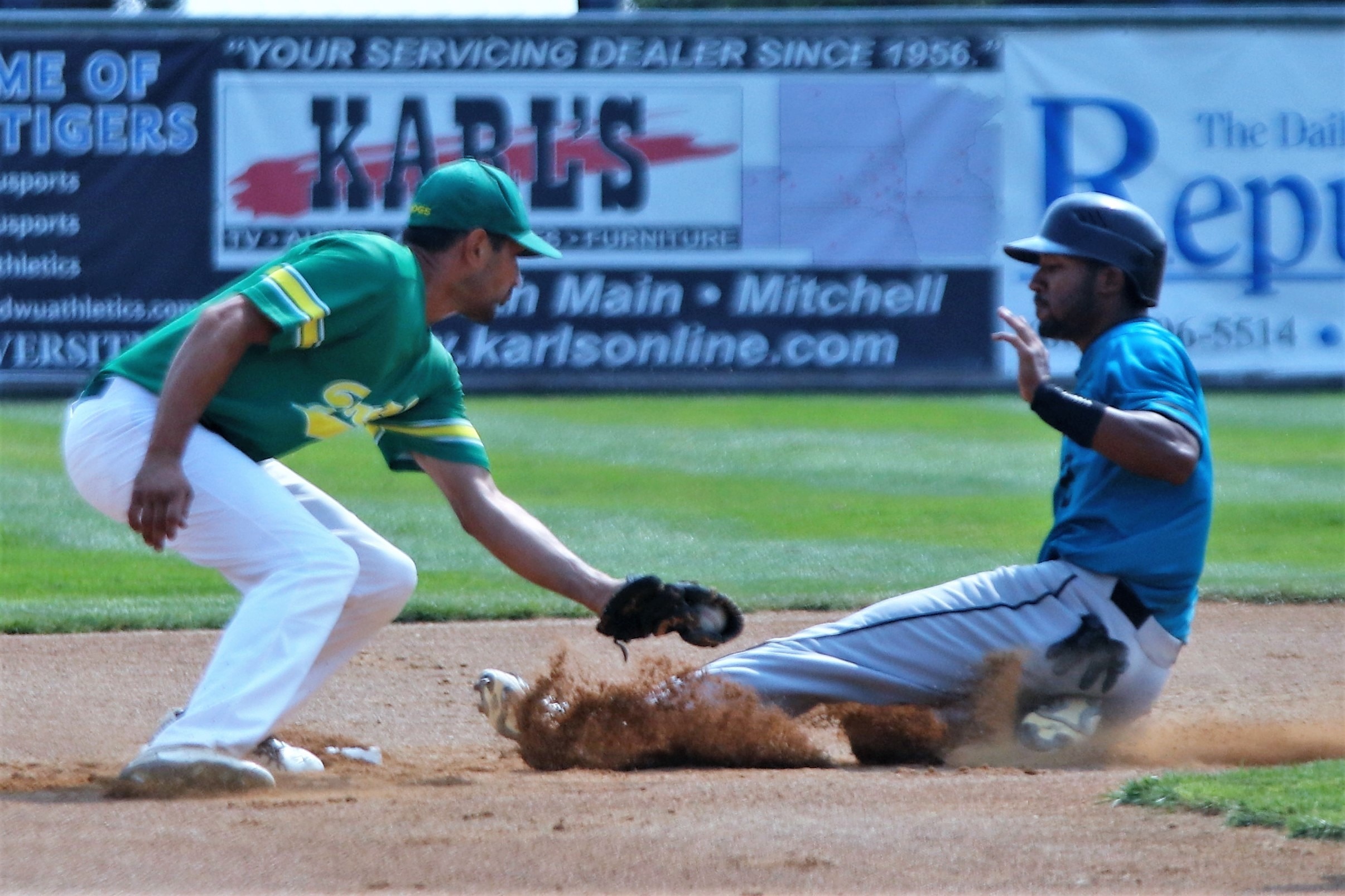 MITCHELL – The Menno Mad Frogs rapped out 14 hits and took advantage of six errors on the way to 10-8 victory over Redfield Dairy Queen in the Class B State Amateur Baseball Tournament at Cadwell Park Thursday afternoon.
The game was tied 5-5 in the top of the seventh before Menno jumped ahead to stay with four runs, two of which scored on a Redfield error. Nick Kucera and Dylan Lehr also drove in runs in the frame.
Redfield responded with two in the bottom of the seventh, those coming on a Menno error.
Menno added one more run in the ninth before Dairy Queen had one last chance. Kyle Stover's run-scoring single closed the gap to two, however, Redfield stranded runners on second and third to end the game.
Lehr finished with three hits and drove in a pair to lead Menno. Kucera also had three hits, while Macon Oplinger and Tate Bruckner each contributed two.
Tyler Traphagen was the catalyst of the Redfield offense. He had three hits, scored three runs, drove in one and stole five bases. Joel Osborn had two hits for Dairy Queen, scored twice and also plated a run. Dave Mehlhaff had a two-out two-run single in the third inning.
Menno Mad Frogs 211 010 401 – 10 14 2
Redfield Dairy Queen 202 010 201 – 8 12 6
Doug Hall, Jamison Kleinsasser (6); Seamus O'Connor, Fatafehi Faonelua (7) and Rich Osborn. 2B – Menno Mad Frogs, Nate Kucera. HR – Adam Walter.