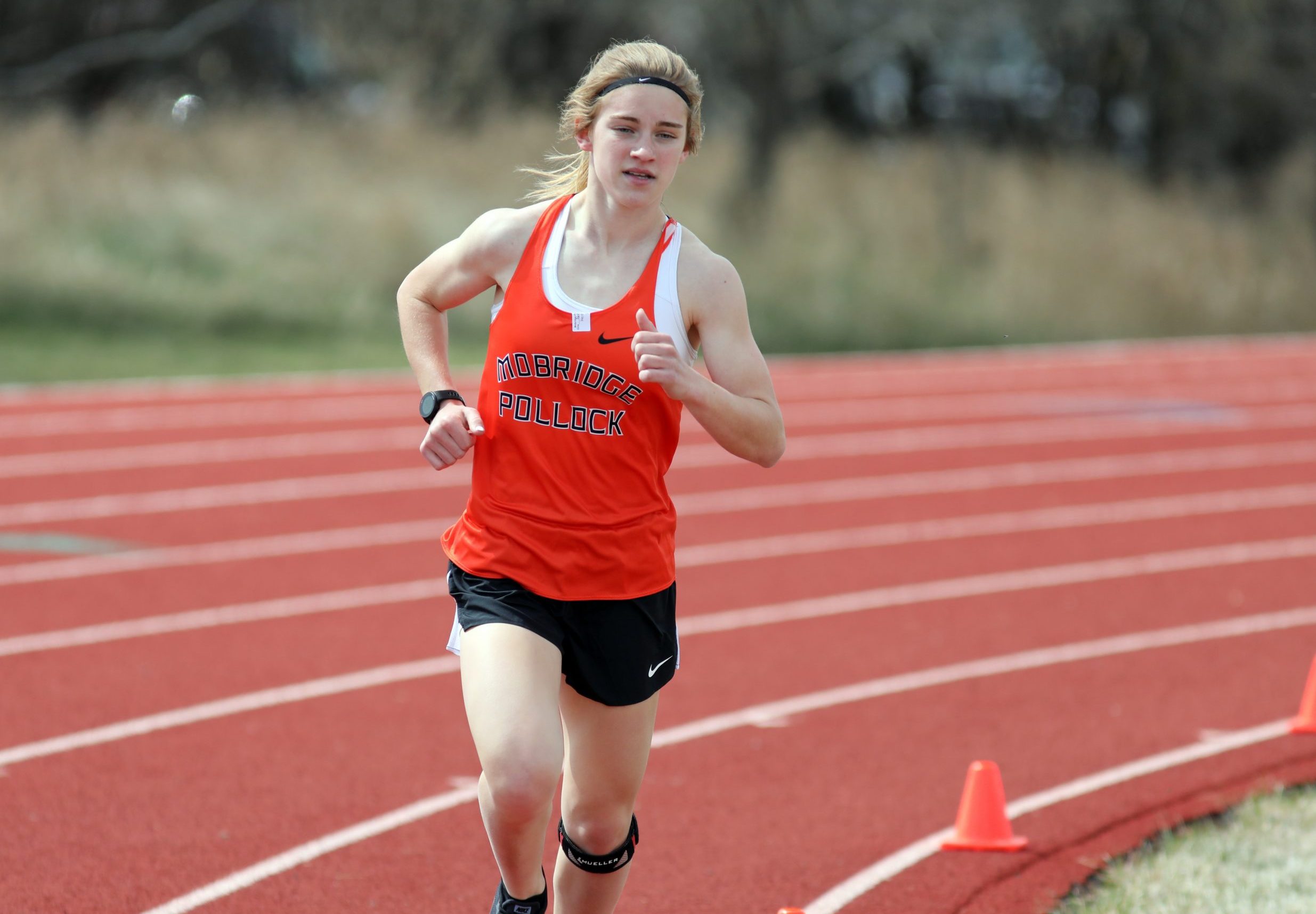 MOBRIDGE – The Aberdeen Christian girls' defended their team championship at the Mobridge-Pollock Invitational Cross Country Meet on Saturday.
The Knights edged Potter County in the girls' divsion, while Mobridge-Pollock won the boys' team title.
"It was fun. We had won the meet last year on the girls' side," said Christian coach Noah Aderhold. "There was a little bit of an idea that we could repeat again this year."
The Knights ran in a pack with Katie Steger finishing third, Grace Steger fourth and Rachel Beaner fifth.
Aderhold said a storm had moved through the area prior to the race.
"The times of the girls were really pretty good, even with the muddy conditions," Aderhold said. "I was very happy. I was very encouraged by how they ran. I think it sets a pretty strong precident for the season."
While the Knights lost a pair of talented runners to graduation, both Katie Steger and Beaner are returning state qualifiers.
"They knew the course that we were running. That's big," Aderhold said. "Knowing how they ran last year and then how spring track went, going into the season I was pretty confident that we would be able to contend at some of these meets."
Heidi Olson of Mobridge-Pollock won the girls' race. Lane Krautschun of Bison won the boys' race.
Christian's Walker Larson finished eighth. Aderhold was also pleased with his lone senior runner.
"He ran well. The time wasn't everything today, but it's early on in the year," Aderhold said, "so you can run times that aren't your best times of the year and still race really well."
The Knights will compete at the Redfield Invitational on Thursday.
"It' a good course. It's fast," Aderhold said. "There's a lot a schools there, so good competition."
To see complete meet results click on the following link:
https://www.athletic.net/CrossCountry/Results/Meet.aspx?Meet=195542&show=all