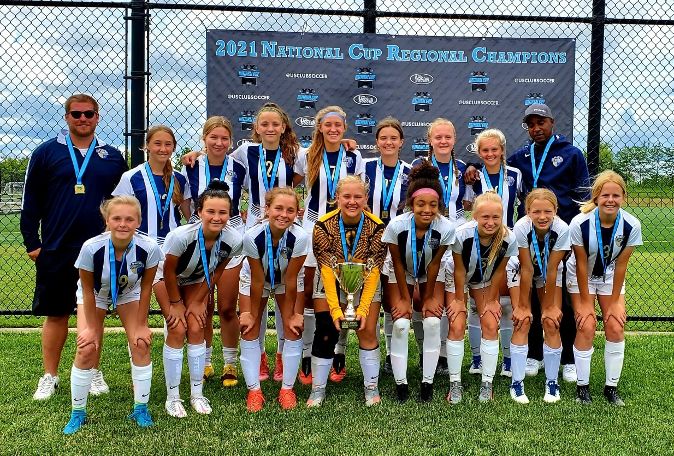 DENVER, Colo. – The SD United Dynamo captured the US Club U15 Girls Premier Division National Championship on Tuesday with a 4-1 win over the Pittsburgh Riverhounds FC. The victory capped a 4-0 tourney for the Dynamo, who finished runner-up in the U13 division two years ago.
Aberdeen's Deshani Peters once again had a huge game, scoring two goals and assisting on another in the title contest.
Peters scored all five of the Dynamo's goals in a 3-0 win over the Houstonians FC and a 2-0 triumph over Amarillo. She also scored a goal in the team's first win in the tourney, a 6-3 verdict over Real Colorado. Fellow Aberdeen member Ciara Frank also scored in that contest.
The Dynamo is made up of girls from North Dakota, Wyoming and South Dakota. Aberdeen girls include Peters, Frank, Hadlee Nilson, Baela East, Kayla Poppen and Bailey DeGroot. Co-head coaches are Samani Peters of Aberdeen and former Aberdeen resident Matt DeBoer.

An interesting side note is that DeBoer is now the first person from South Dakota to win a national championship as both a player and a coach. In high school he won a championship while playing for SD United Barcelona.