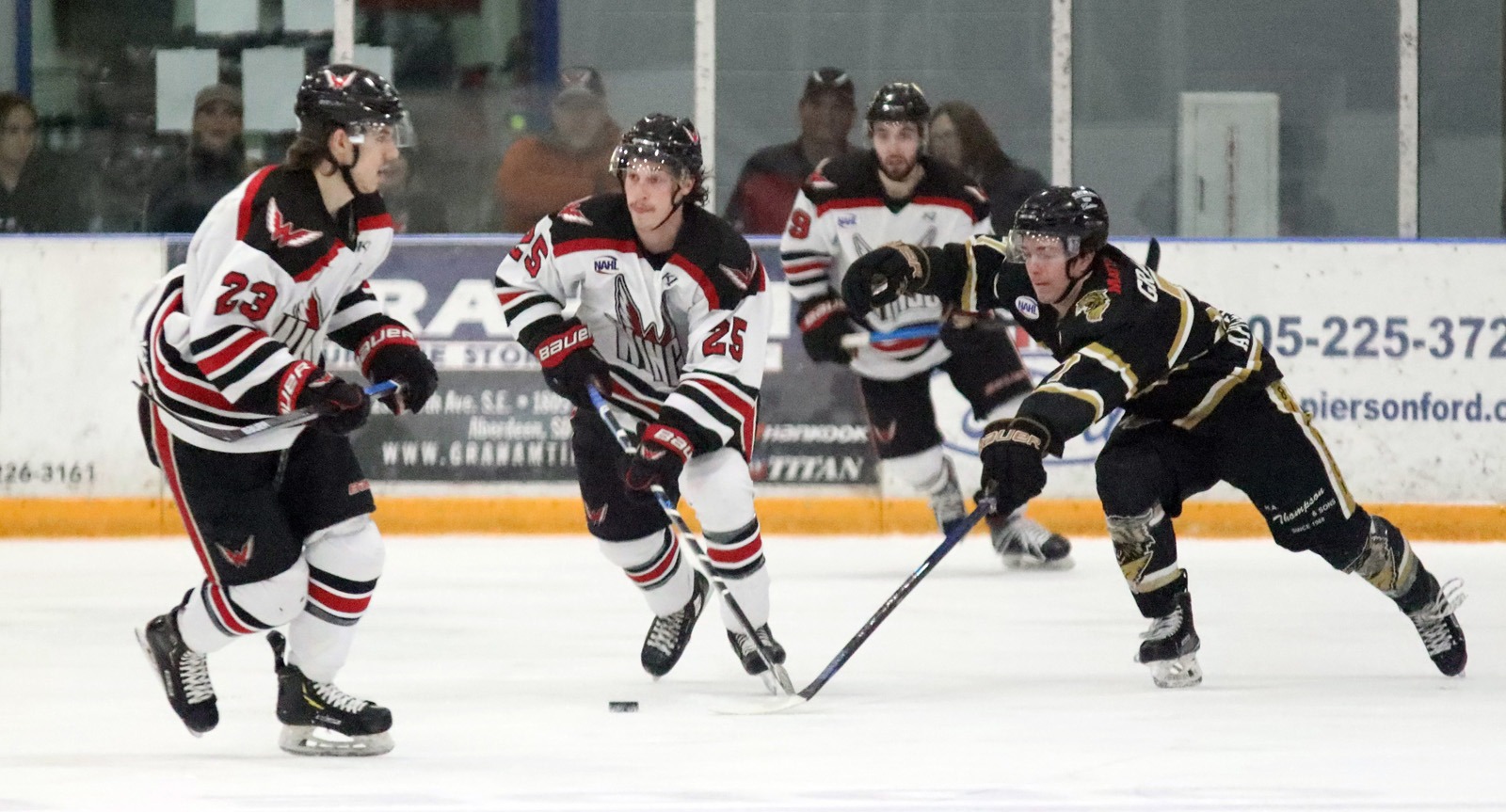 BLAINE, Minn. – The Shreveport Mudbugs never trailed and captured their second Robertson Cup championship in the past four years with a 4-2 win over the Aberdeen Wings in North American Hockey League action at Fogerty Ice Arena on Tuesday night.
The Wings fought back each time Shreveport opened a two-goal lead, but could never tie the contest up. The Mudbugs, who outshot Aberdeen 35-21, scored in the first minute of both the second and third periods to help fuel the victory.
After a scoreless first period, Sean Bunting put the Mudbugs in front to stay with a goal 54 seconds into the second period. Giovanni Procopio pushed the margin to a 2-0 before the Wings responded when Liam Frasier redirected a shot from Trevor Russell into the net on a power play to slice the deficit in half with 8:49 left.
Shreveport then opened the third period with a power play goal to reopen a two-goal advantage as Joe Mack found the back of the net. Again, the Wings answered when Frasier scored his second goal of the contest on an assist by Natan Vertes with 16:47 left.
However, Aberdeen could not get the puck past Cole Hudson again, who ended up stopping 19 of the 21 shots he faced.
The Mudbugs then added an empty-net goal with five seconds left by Aidan Metcalfe.
The Robertson Cup title is Shreveport's second in the past three full seasons. The Mudbugs, who capped off this year's playoffs with nine consecutive victories, won the championship in 2018. The Wings won the cup in 2019 and COVID prevented last year's event from taking place.
The setback ended a record-setting season for the Wings, in which the squad won 51 of its 56 regular-season contests and dominated the NAHL post-season awards.
To see complete game stats click on the following link: