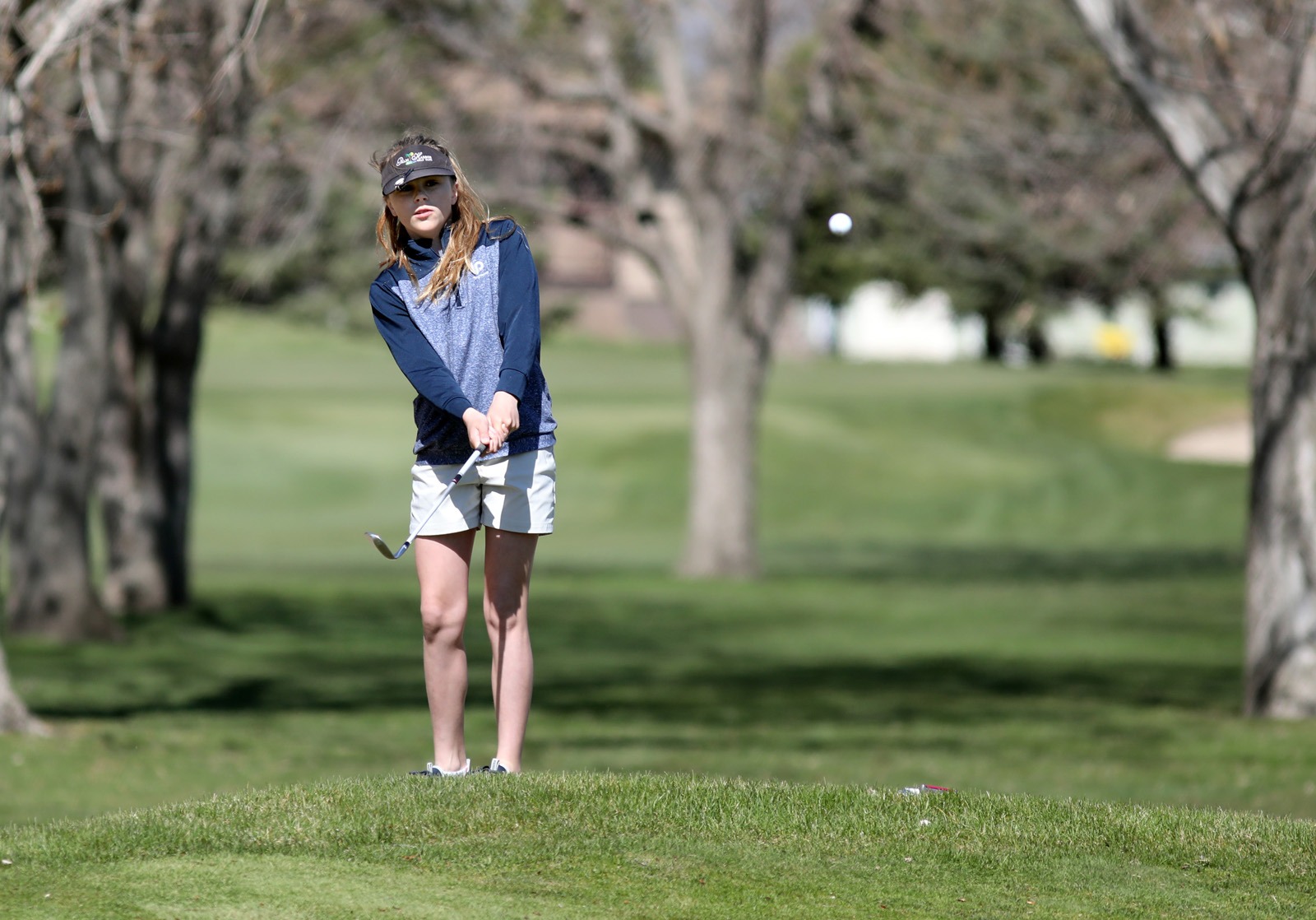 SIOUX FALLS – The Aberdeen Central Golden Eagles saved their best effort of the year for the biggest meet of the season on Monday. Central had five girls shoot in the 80s or lower and is currently third in team points at the Class AA State Girls' Golf Tournament.
"It's kind of been our goal our all year, get four scores 80s or lower. Not only did we get four today, we got five, and one 78," said Central coach Kim Zimmerman. "They went out and did everything we could ask of them and then some. Definitely our lowest team score of the year. What better day to have it happen than at a state tournament?"
Central shot a 333 and is just three strokes behind Mitchell. O'Gorman leads the team points with a first-day total of 309. Reese Jansa of Harrisburg fired a 66 to top the individual field, six shots better than Shannon McCormick of O'Gorman.
The Eagles were led by Danielle Podoll who is tied for eighth with a 78. Three Central golfers are tied for 19th with 85s: Leah Gough, Hayley Wirebaugh, and Emma Dohrer. Olivia Braun is 24th with an 86.

"Really satisfied with today. The only bad is thing we're only at halftime of a basketball game. We're only halfway there, so we have another half to play tomorrow," Zimmerman said. "We're sitting in a good position. I like where we're at. We just have to go out and try to duplicate what we did today."
Zimmerman noted that there is a lot to play for when action resumes today. Nearly all of the individuals are fighting for a place and the team is also near the top of the standings.
"I really like where we're at for a number of different reasons, individually and as a team. The girls have something to play for," Zimmerman said. "We have to remember that we have two seventh-graders out there that were playing in their first state tournament. Sometimes we take that for granted and overlook that. They've come a long ways, they really have."
Central will be in the later tee times today, a position the Eagles earned on Monday.
"That's what we played for today is to position ourselves for tomorrow, and I think we did that," Zimmerman said. "We're looking forward to it."
To view complete first day results click on the following link: