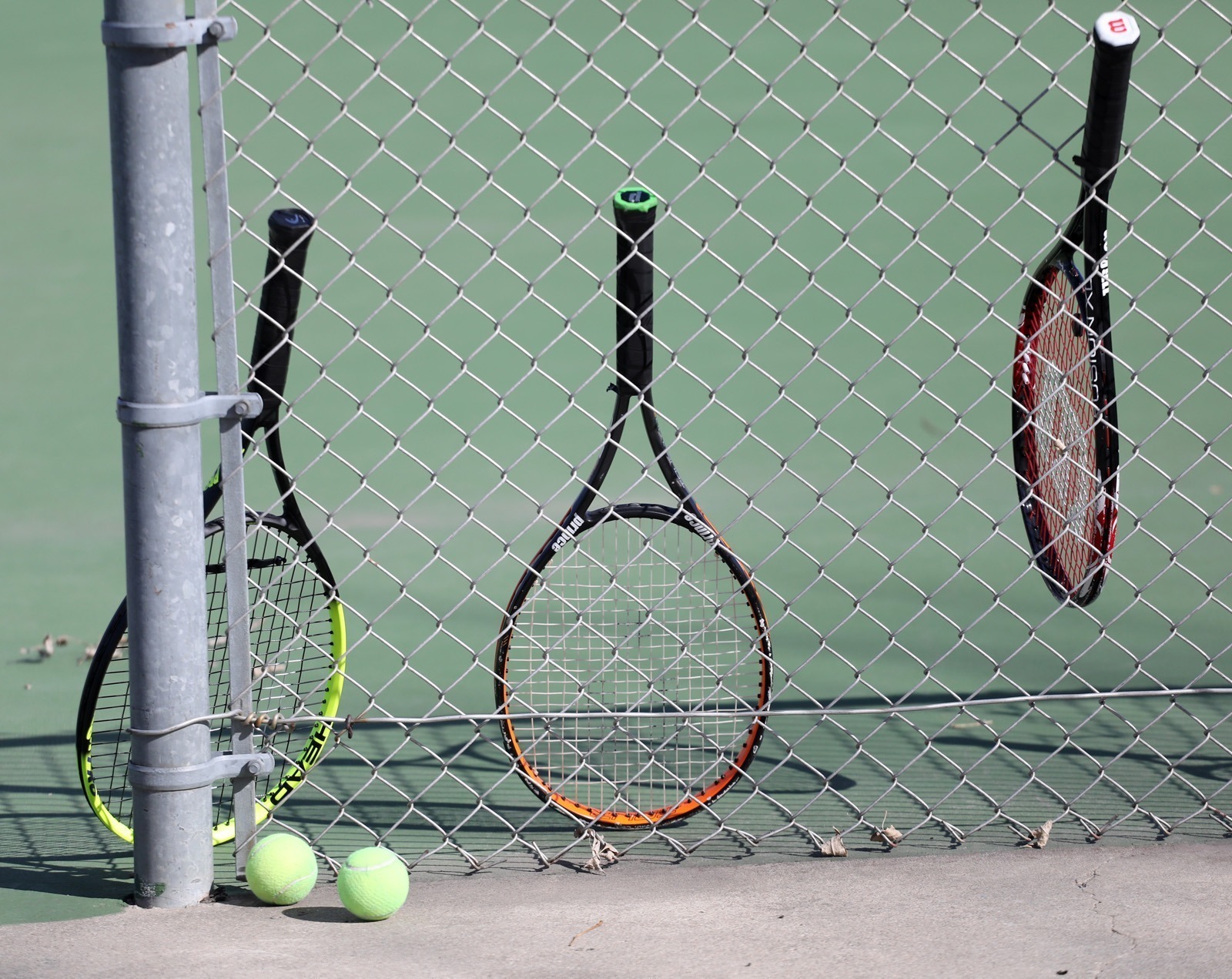 RAPID CITY – Aberdeen Roncalli fell to Mitchell 8-1 and then finished sixth at all three flights in the doubles portion of a tournament in Rapid City on Friday.
The Cavaliers got a big win from Gray Imbery against Mitchell at number one singles, 6-4, 7-5.
"That's definitely his best win of the season so far. He was hitting on all cylinders. He played some great tennis," said Roncalli coach JD Carrels. "To have him come out and play him that way, as a coach you can't ask for much more. It was a battle from the get go. It was just back and forth. It just came down to a few points, and Gray held his composure and played a little bit better on a couple of big points, and that was the turning point of the match."
Roncalli was then matched up against Rapid City Christian in a pair of doubles matches at flights one and three against opponents they had played on Thursday night.

"Since we had seen Rapid City Christian the day before, the one thing I was just hoping to see between our ones and our threes was improvement from their scores and they definitely did," Carrels said. "I was super happy with it."
He said Imbery and Mason Carrels continue to get better, and he was impressed with how AJ Prehn and Gannon May played at number three.
"Gray and Mason are really starting to play well together. They're really starting to complement each other," Coach Carrels said. "I could definitely see a lot of that in the threes, AJ and Gannon, as well. They just played with a different kind of tenacity and aggressiveness. It was something I was kind of waiting to see from them."
The singles portion of the tourney takes place today and it could very well feature another match between Imbery and his opponent from Mitchell.
"It's looking like there's going to be a rematch for Gray against that Mitchell kid," Coach Carrels said. "It will be a big test. It will definitely be a battle."
Singles
Gray Imbery, AR, def. Macon Larson, 6-4, 7-5.
Tyler Loecker, M, def. Cason Hellwig, 6-0, 6-1.
Aidan Patrick, M, def. Jackson Henrich, 6-0, 6-0.
Connor Thelen, M, def. Mason Carrels, 6-3, 6-3.
Jack Vermeulen, M, def. AJ Prehn, 7-6 (7-1), 6-1.
Luke Jerke, M, def. Palmer Johnson, 6-0, 6-4.
Doubles
Larson-Loecker, M, def. Imbery-Carrels, 6-3, 6-4.
Patrick-Thelen, M, def. Hellwig-Henrich, 6-1, 6-0.
Cameron Miller-Drake Jerke, M, def. Prehn-Gannon May, 6-0, 6-2.
Exhibition: Jager Juracek, M, def. May, 6-2, 6-3; Levi Loken, M, def. Landon Zikmund, 6-4, 6-4; Johnson-Zikmund, AR, def. Zach Fuhrer-Matthew Mauszcki, 6-3, 6-4.
DOUBLES TOURNAMENT
Flight One
Gray Imbery-Mason Carrels: lost to Michael Tang-Thomas Postma, Rapid City Stevens, 6-3, 6-1; def. Ty Sieber-Braden Yackley, Spearfish, by default; lost to Noah Greni-Joe Schneller, Rapid City Christian, 10-8. SIXTH PLACE.
Flight Two
Cason Hellwig-Jackson Henrich: lost to Ian Ahlberg-Sekou Gogue, 6-1, 6-2; def. Michael Levine-Braeden Strain, St. Thomas More, 10-3; lost to Jensen Damburg-Rudy Isburg, Spearfish, 10-5. SIXTH PLACE.
Flight Three
AJ Prehn-Gannon May: lost to Tayven Badger-Mark Mutschelknaus, Brandon Valley, 6-1, 6-4; def. Brock Bacon-Will Becker, Spearfish, 10-7; lost to Jack Hancock-Henry Beckloff, Rapid City Christian, 10-2. SIXTH PLACE.