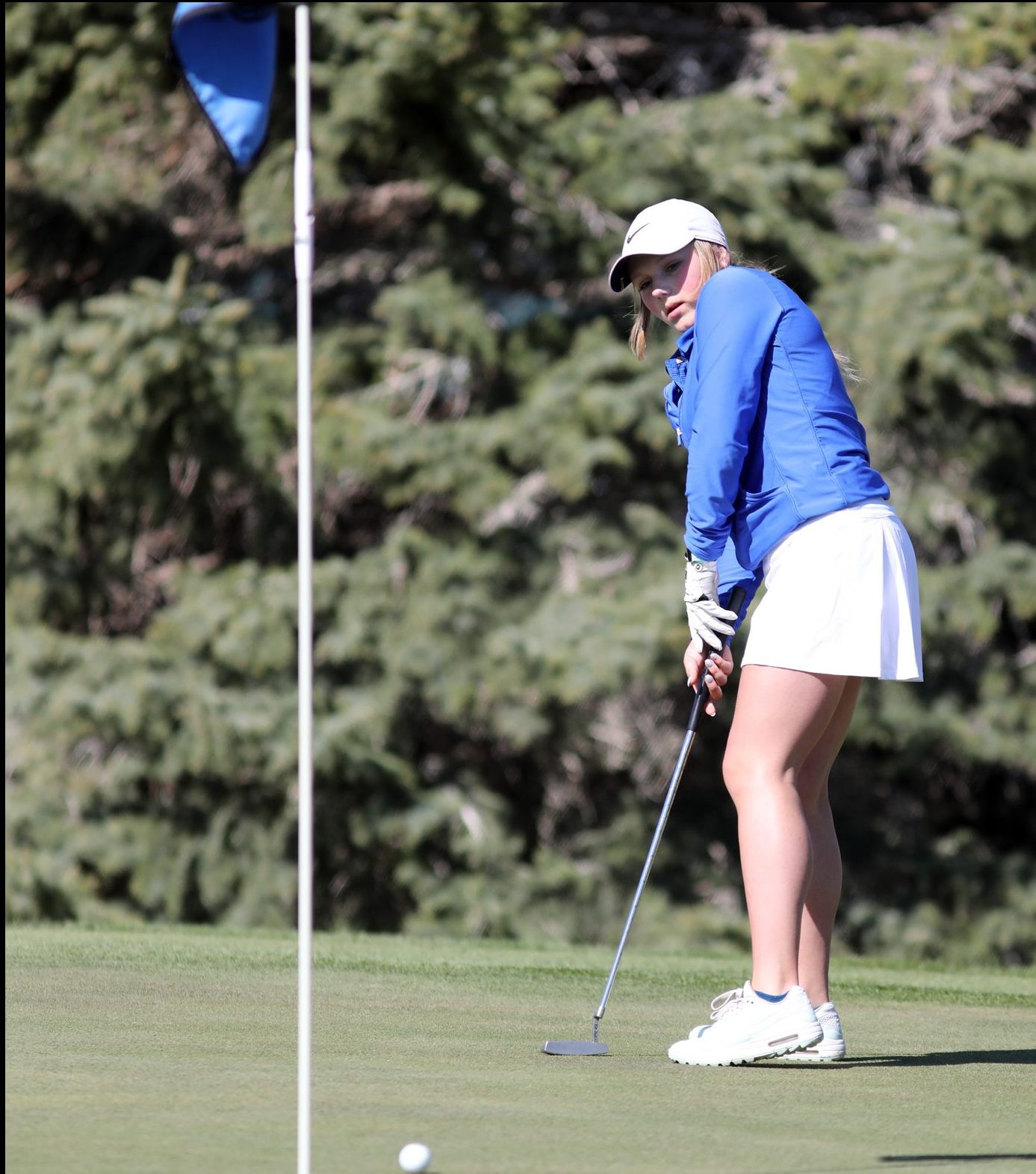 WATERTOWN – Aberdeen Central, behind the third place finish from Danielle Podoll, finished third as a team at the Watertown Invitational girls' golf tournament on Monday.
Harrisburg, led by medalist Reese Jansa, won the team title with Mitchell second.
Central coach Kim Zimmerman said it was a pretty average day for the Golden Eagles. Podoll, who shot a 76, is starting to hit her stride.
"Danielle put in a good performance again, today. She's put two back to back now. That's good to see going into Thursday," Zimmerman said of the Eastern South Dakota Conference meet which will take place in Mitchell. "It was kind of a pre-ESD meet so to speak (Monday). Not on the same course, but basically the same teams."

All of the conference teams competed on Monday with the exception of Brandon Valley and Yankton.
Zimmerman expects Thursday's meet to be wide open, especially if the weather becomes a factor.
"I think today was evidence on how balanced this conference is going to be on Thursday. If somebody stumbles a little bit, and based on what I'm hearing on the weather it could be a miserable day, it opens the door for a lot of people," Zimmerman said. "Bad weather days really do that. I think come Thursday we have to be really mentally tough. I think whoever is mentally tough is going to be the winner for the most part."
Central's third through fifth golfers were just two strokes apart on Monday. That is something Zimmerman wants to see.
"That's what we really need. We'd like to have them a little bit lower, but we need some alternatives if somebody doesn't play well," he said. "We need somebody within that group that we can use their score. We don't like a lot of separation. We like them kind of bunched up."
With Thursday's field being so close, each of those scores becomes crucial.
"We really want to go in with the outlook and attitude of every score counts," Zimmerman said. "Just giving it our full attention on Thursday; every shot matters."
Team Points: Harrisburg 334, Mitchell 338, Aberdeen Central 349, Watertown 359, Pierre 372, Huron 373, Brookings 387.
Top 15 finishers
1, Reese Jansa, Harrisburg, 68; 2, Delilah Fuls, Brookings, 75; 3, Danielle Podoll, Aberdeen Central, 76; 4, Masy Mock, Mitchell, 77; 5, Quinn Dannenbring, Mitchell, 80; 6, Mattie Weidenbach, Harrisburg, 82; 7, Riley Zebroski, Watertown, 83; 8, Allison Meyerink, Mitchell, 85; 9, Olivia Braun, Aberdeen Central, 85; 10, Karlie Bigelow, Huron, 85;
11, Ellie Jo Simpson, Pierre, 86; 12, Mya Johnson, Harrisburg, 90; 13, Rylie Redlin, 91; 14, Samantha Anderson, Watertown, 92; 15, Bryn Huber, Huron, 92.
Other Aberdeen Central golfers: 16, Emma Dohrer, 93; 20, Leah Gough, 95; 22, Hayley Wirebaugh, 95; 33, Morgan Jones, 101.