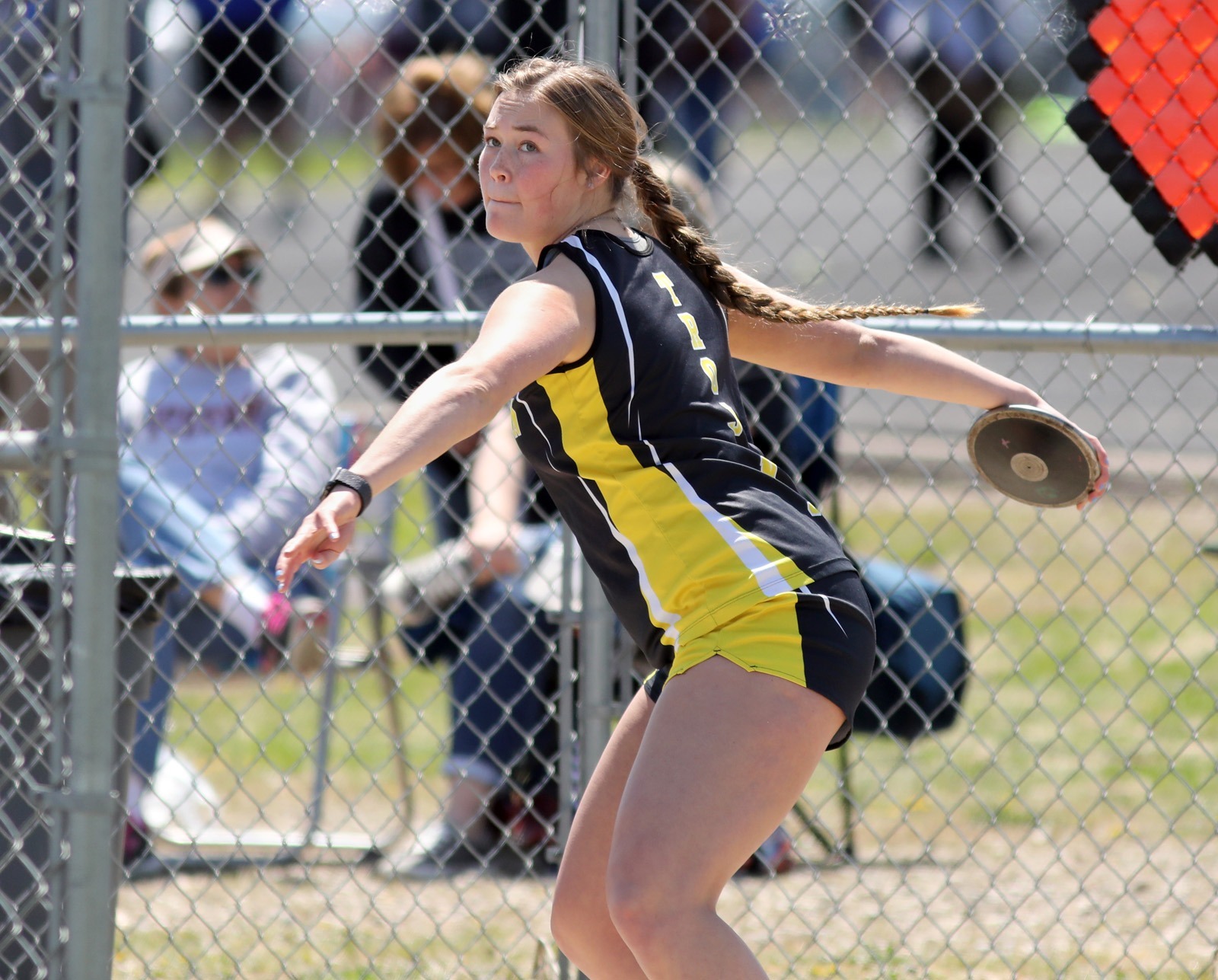 This year's South Dakota State Track and Field Meet will feature the top 24 times and distances for all participants for the first time.
In the past, Class A and B athletes were able to pre-qualify during the regular season or advance by placing among the top two at region meets. This year, the state used a system where the top 24 in each event are headed to the state meet.
"It did allow a couple of our teams to get in that might not have had a chance before, because our region is very tough. So even trying to get in the top two is tough enough," said Faulkton track and field coach Chad Spicer. "I did like the 24. I looked at the times and I think the state is going to be represented pretty well with all the athletes in there. It gives our athletes a chance to go and compete against what the state has to offer. I liked it."
Spicer noted that in the past, not all events, like the relays, were full. This year, each event for all classes will have a full 24-participant field (except AA relays, because there aren't 24 Class AA schools).
Spicer said the new system impacted the way he coached throughout the season.
"Basically from the beginning of the season you looked at where maybe your strengths were," Spicer said. "You kind of planned each track meet that way, knowing that you could be in the top 24 one day and out the next day. You kind of had to keep improving. You're spot was not safe."
Spicer said the top 24 system kept his athletes interested and motivated as they contemplated the best way to gain an entry into the state meet.
"When we first started practicing, I told them basically every time that we go out at a track meet, you're competing against the state. So when you were running the 400, you were competing against every kid in B that's running that 400," Spicer said.
He said the athletes enjoyed seeing their name among the top two dozen athletes.
"If they would get close, they were like. 'I know I have to work just a little bit harder so I can crack that top 24 and if I am in the 24 I have to keep working to try to keep my name in there.' I had a couple of kids come up to me and say, 'Well, I think I can get in the top 24, would you let me try that?' I said, yeah I will."
The new system allowed a Faulkton thrower to become a part of this weekend's state meet. Kayla Senn jumped into the top 24 following her performance in the region.
"She threw almost 10 feet better. It jumped her way up," Spicer said, noting she would not have qualified for the state meet under the old system. "Our region in shot and discus are dang tough. You have Ipswich and (Sully) Buttes, that always have good throwers. She would have actually placed third. She would not have gotten in."
Now, for the first time ever, the top 24 in every event in every class will be competing at the state meet.
"I'm excited to go watch the state track meet and really see how this turns out," Spicer said. "You have the 24 best times in every single event. I think it should be a really good track meet."
LEADING THE WAY
There are now five individuals who top three individual events heading into the state track and field meet.
The newest member to that elite group is Sam Rohlfs of Aberdeen Central. He now leads the Class AA 100-meter dash, triple jump and is tied for first in the long jump.
Matayah Yellow Mule of Rapid City Central leads the Class AA girls in the long jump, triple jump and is tied for first in the high jump.
There are two Class A girls who lead three individual events. Jade Ecoffey of Red Cloud leads the 400, 1,600 and 3,200, while Averi Schmeichel of West Central tops the field in the 100-meter hurdles, 300-meter intermediate hurdles and long jump.
Angel Johnson of Viborg-Hurley leads the Class B boys in the 100, 200 and long jump.
There are seven other athletes who lead two individual events, including Zander Widener of Langford Area in the Class B hurdles races, and Warner's Cody Larson in the Class B 1,600 and 3,200.
BY THE NUMBERS
The Aberdeen Central boys are now tied with Sioux Falls Lincoln in Class AA boys with each team leading four events.
Other team leaders include Brandon Valley in Class AA girls (eight events), West Central in Class A girls (four events), Sioux Falls Christian in Class A boys (seven events), Colman-Egan in Class B girls (six events), and Viborg-Hurley in Class B boys (six events).