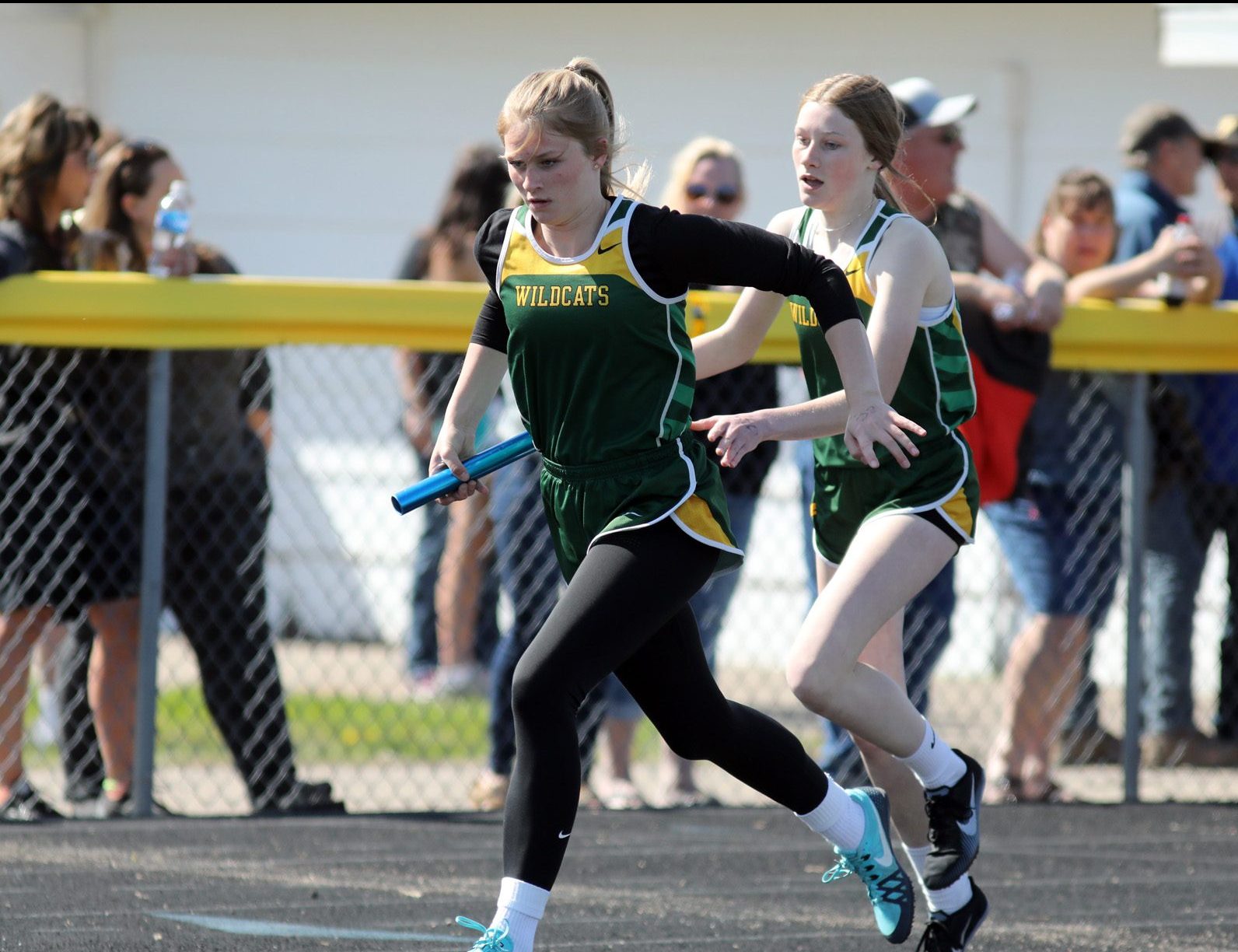 It was a relatively quiet week for most of the area athletes for this week's Class B track and field leaders as many athletes have not had a meet since the last leaders came out.
A couple of Lake Region Conference 800-meter relay squads were the biggest movers. The Northwestern girls moved into fourth place after not being in the top eight a week ago thanks to a time clocked at the Waubay Legion meet. The Frederick boys' 800-meter relay squad also inched up a spot to fourth following the Waubay Legion meet.
LRC athletes in some of the top spots currently include Cody Larson of Warner who is leading the 1,600 and 3,200, and is second in the 800, Zander Widener of Langford Area who leads both hurdles races, Alec Maier of North Central who leads the 800 and is third in the 400, Isaac Sumption of Frederick who is tied for second in the 100 and third in the 200, Jackson McNeil of Warner who is second in the shot put, Eric Severson of Ipswich who is second in the discus, and the Ipswich 800-meter relay squad which is second.
In the girls' division, Potter County has the top time in the 3,200-meter relay. Members include Emma Schlachter, Jadyn Ahlemeier, Kirstie Lake and Rayel Persoon. Steve Wittler of Sully Buttes leads the 300 hurdles and is third in the 100 hurdles.

To view the Class B girls leaders click on the following link:
https://www.athletic.net/TrackAndField/Division/Top.aspx?DivID=118217&type=1&gender=f
To view the Class B boys leaders click on the following link:
https://www.athletic.net/TrackAndField/Division/Top.aspx?DivID=118217&type=1