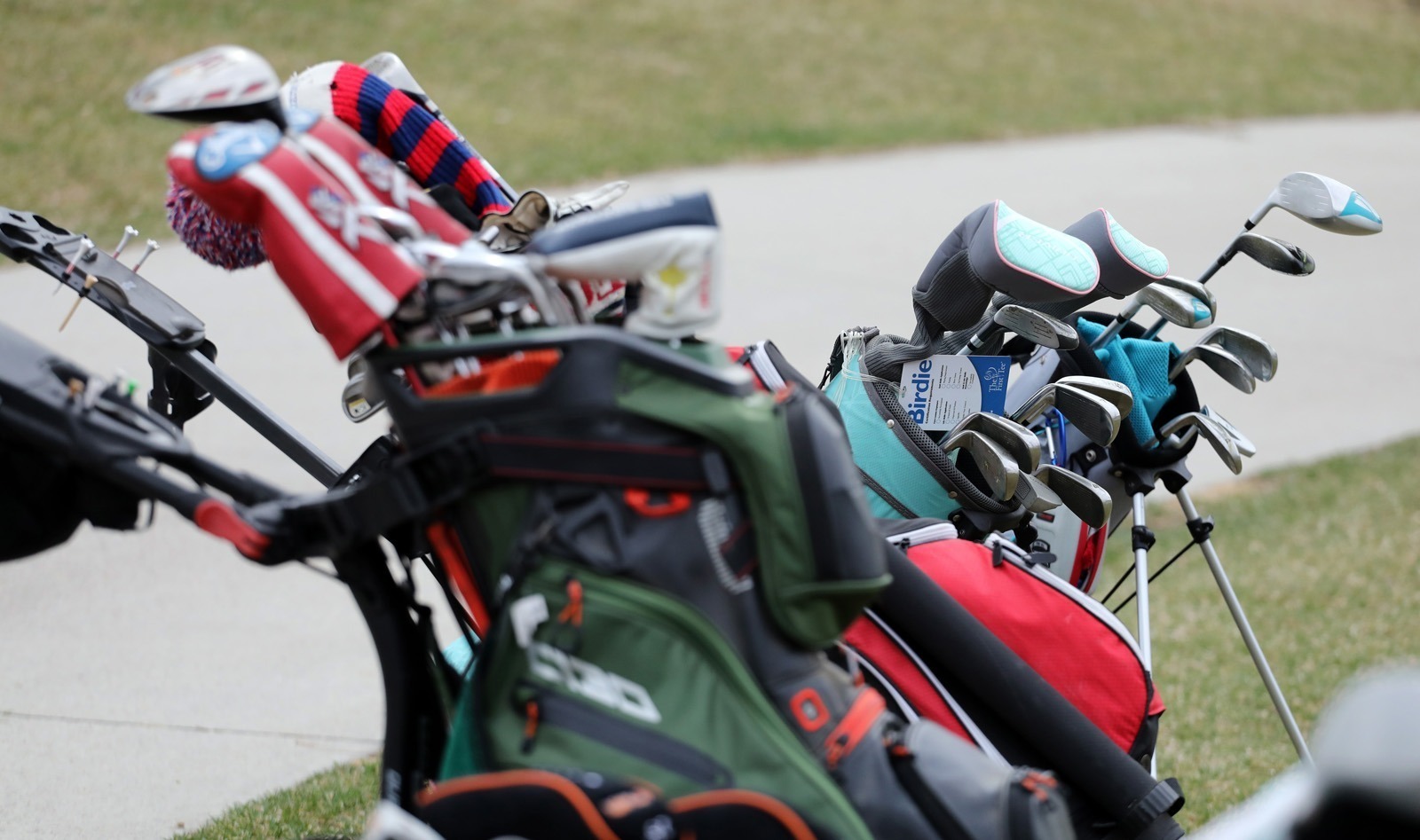 PIERRE – Aberdeen Central, playing in the rain, turned in its best performance of the season finishing runner-up at the Pierre Invitational golf tournament on Tuesday. The Golden Eagles had a score of 351, 16 shots behind Mitchell.
"I'm very, very satisfied with how we played today. We played in rain pretty much the whole time. It was brutal," said Central coach Kim Zimmerman. "The girls got wet. They couldn't keep their clubs try. They couldn't keep their towels dry. It was definitely battling the weather today. I don't think that that score does justice for how well we played, to be honest with you."
The Golden Eagles were also without Haley Wirebaugh on the day.
Zimmerman was pleased with how his players kept battling.

"Just for us to shoot the score we did today, pretty phenomenal, really," he said. "They were warriors, they really were."
Bryn Huber of Huron was the medalist with a 76. Central's Danielle Podoll tied for second with a 79.
"Again, led by our senior today which is what you kind of hope for," Zimmerman said of Podoll. "She really stepped up today and had a great round."
Central will host its own invitational on Thursday at Moccasin Creek Country Club starting at 10 a.m. Mitchell and powerhouse O'Gorman will be among the teams in the field.
Zimmerman is hoping that his squad can build off of its most recent performance.
"I'm really looking to build off of today," Zimmerman said, noting that Tuesday's total was comparable to last week's results. "In my opinion this was as much, much better score than those two days."
Team Points: Mitchell 335, Aberdeen Central 351, Rapid City Stevens 354, Huron 371, Watertown 374, Rapid City Central 379, Pierre 381.
Top 15 Individual Results
1, Bryn Huber, Huron, 76; 2, (tie) Quinn Dannenbring, Mitchell, 79, and Danielle Podoll, Aberdeen Central, 79; 4, Karlie Bigelow, Huron, 81; 5, Masy Mock, Mitchell, 82; 6, Tanna Phares, Rapid City Stevens, 85; 7, (tie) Allison Meyerink, Mitchell, 87, and Ella Flippin, Mitchell, 87; 9, (tie) Olivia Braun, Aberdeen Central, 88, and Leah Gough, Aberdeen Central, 88;
11, (tie) Taylor Wit, Rapid City Stevens, 89, Riley Zebroski, Watertown, 89, and Lauren Knapp, Rapid City Stevens, 89; 14, Reese Howard, Rapid City Stevens, 91; 15, Andrea Mosteller, Pierre, 92.
Other Aberdeen Central golfers: 20, (tie) Madi Spjut, 96; 27, Emma Dohrer, 102.