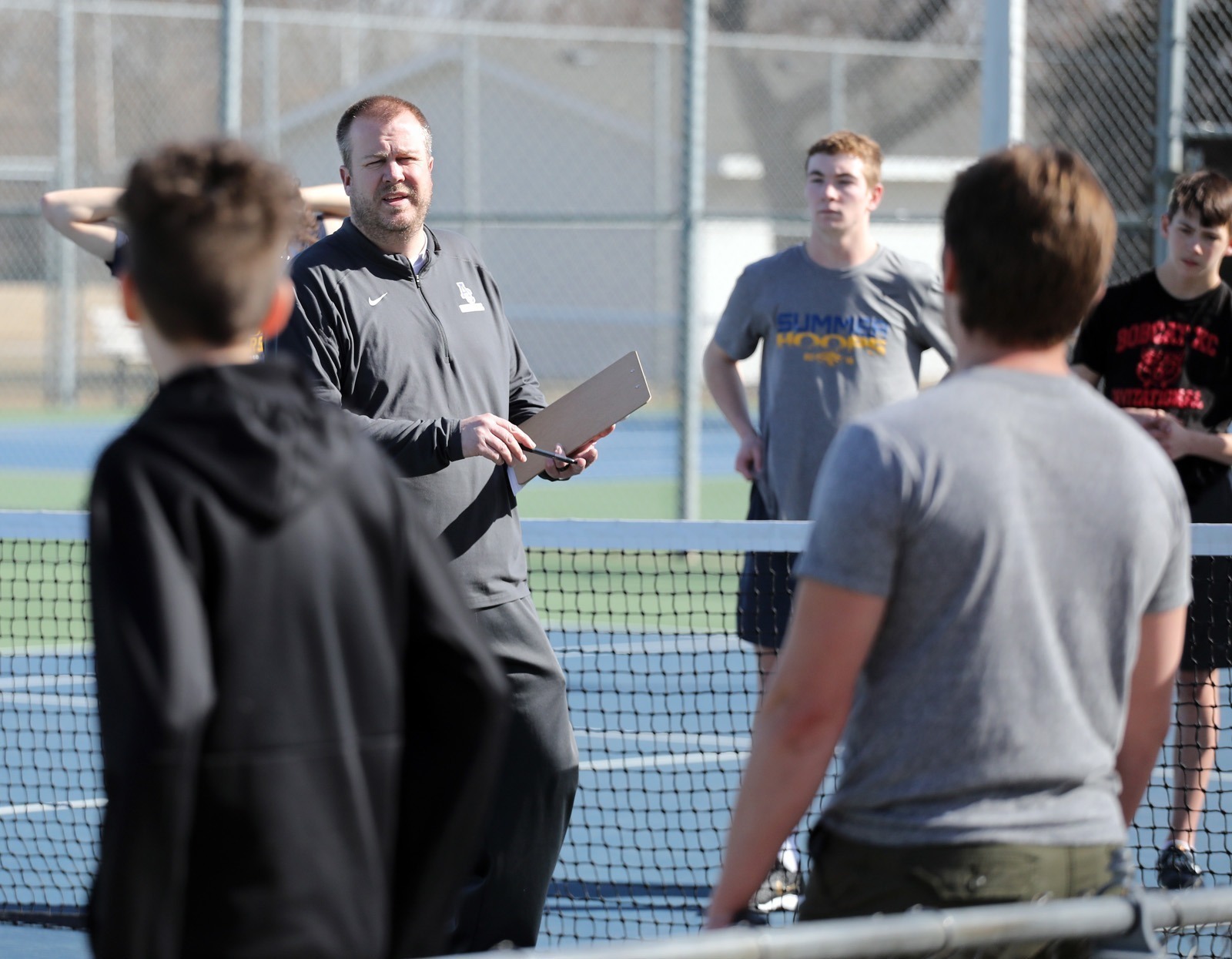 Despite not being able to have a season last year, the Aberdeen Central boys' tennis team will feature an experienced squad this spring.
The Golden Eagles start their season in Rapid City on Thursday and will have veteran player at nearly every spot.
"I think our depth will be pretty good. It's tough not having a season last year," said Central Coach Trent Kurtz. "I was a little worried about what we'd have, but you look at our roster and we've got plenty of guys that I think are varsity-caliber guys."
The Eagles will be led by Gabe Goetz and Zach Gonsor at the top of the lineup.

"It would have been nice for some of these guys, especially the guys playing up top, to have a season last year, where they get that experience, but they'll have to get that experience this year," Kurtz said. "Gabe at one, Zach will be our number two. Those guys have varsity experience."
They will form a potent doubles tandem as well.
"I'm excited to see what they do. Again, it would have been nice for them to be able to play there last year, but they've both got games that fit each other pretty well. They both have decent hands up at the net, can play from the baseline, can serve," Kurtz said. "I'd like to see them come in a little bit more than they like to. That will be a big thing we work on. It's tough to play at one doubles and play from the baseline against some of those guys that rush the net and can kind of overpower you. They've got some experience playing together in the past which helps, and they play well together so I'm excited to see what they bring."
The Eagles will also be able to round out their lineup with other experienced players.
"Our 3-4-5 I don't know how they'll shake out, but you probably have Ian Ahlberg, Lincoln Wilkinson, Henry Fouberg there," Kurtz said. "They all have some varsity experience. Henry played some varsity doubles action when he was subbing in. Ian and Lincoln have both played some varsity matches."
Kurtz is also confident in a group of guys who have not gotten action at the varsity level, but have a lot of potential.
"We have plenty of other guys that are capable, whether it's filling the six spot or finding some doubles matches. We'll have lots of options," Kurtz said. "Guys like Sekou (Gogue), Michael Frohling, Brett Jacobs, Taye Cundiff, Will Wise; we've got a lot of guys that I'd be confident putting into a varsity match right now."
The Eagles will have five matches under their belt by the time the week is over. They will be in Rapid City where they will face St. Thomas More, Rapid City Central, Rapid City Stevens, Rapid City Christian and Spearfish. Kurtz likes the busy schedule to start the season.
"We started going to this 4-5 years ago. I love it. I really do. I like getting match experience early on. A lot of times we might not have our lineup set or we might change during the first month of the year. I'm not worried about that. I just want to see how our guys compete," Kurtz said. "It showed to me the last few years playing in those matches early in the year really helps us for the next couple of weeks of the season. I feel like we have a little advantage, because we have five matches in before a lot of teams have played. We're kind of battle-tested early and I think that helps here during the next couple of weeks of the season."
Kurtz said he doesn't think about year-end events this early in the season. He instead wants to focus on weekly improvement and peaking at the right time of the year
"I don't think about the state tournament until the week of the state tournament. We look at the ESD Tournament when we get closer to the end of the year. That's always our number one goal," he said. "We just want to be playing our best tennis by the end of the year. That's all we're worried about right now. We're going to look at trying to improve every day and hopefully by the end of the year, we're playing our best."