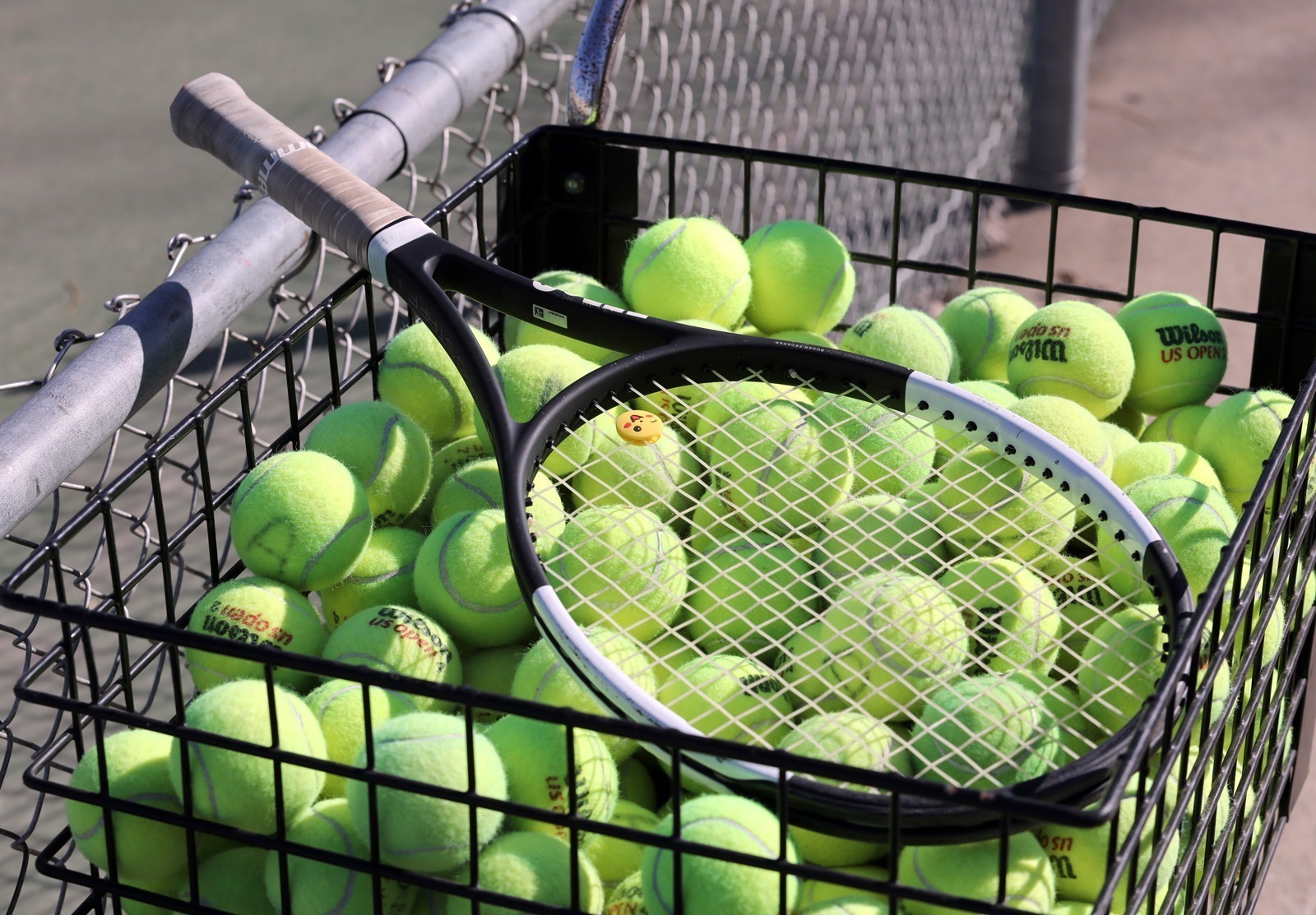 RAPID CITY – Aberdeen Central lost just three games total on the way to a 9-0 sweep over St. Thomas More to start the tennis season Thursday. The Golden Eagles won six matches without surrendering a game.
"I thought overall our serving was better than it normally is this early in the year. I actually thought that in practice the other day," said Central Coach Trent Kurtz. "Usually, it takes a while for serving, that's one of the last things that comes. Grounds strokes are usually the first thing. That's what kids do all the time when they just hit, whether it be over the winter or the summer. They don't really practice their serves much. I think our serving is much further along than it is normally."
That improved serving should help bolster the squad's doubles production this spring.
"Our doubles has been our weakness here the last 4-5 years. It kind of drives me crazy, just because I was a doubles player. Doubles just fit my eye better than singles," Kurtz said. "As a team, we just haven't been that way lately. I think we really have a chance for this year to be our best doubles teams from top to bottom. We have more guys that can come into the net and play more aggressively. We worked on that a little bit today."

Central is back at it again today taking on both Rapid City Stevens and Rapid City Central.
"The competition level is going to pick up. Stevens, if not the best, they're in the top two or three for sure. They're loaded. That will be a good test right away in the morning really to kind of see where we are," Kurtz said. "Then I don't know much about Central. It will be good to see another AA team and see where we stack up there."
SINGLES
Gabe Goetz, AC, def. Baxter Meyer, 10-0.
Zach Gonsor, AC, def. Michael Levine, 10-1.
Ian Ahlberg, AC, def. Leo Schmid, 10-1.
Lincoln Wilkinson, AC, def. Brody Lee, 10-1.
Henry Fouberg, AC, def. Dhruv Goyal, 10-0.
Brett Jacobs, AC, def. Shourya Goyal, 10-0.
DOUBLES
Goetz-Gonsor, AC, def. Meyer-Schmid, 10-0.
Ahlberg-Wilkinson, AC, def. Levine-Lee, 10-0.
Fouberg-Sekou Gogue, AC, def. D. Goyal-S. Goyal, 10-0.