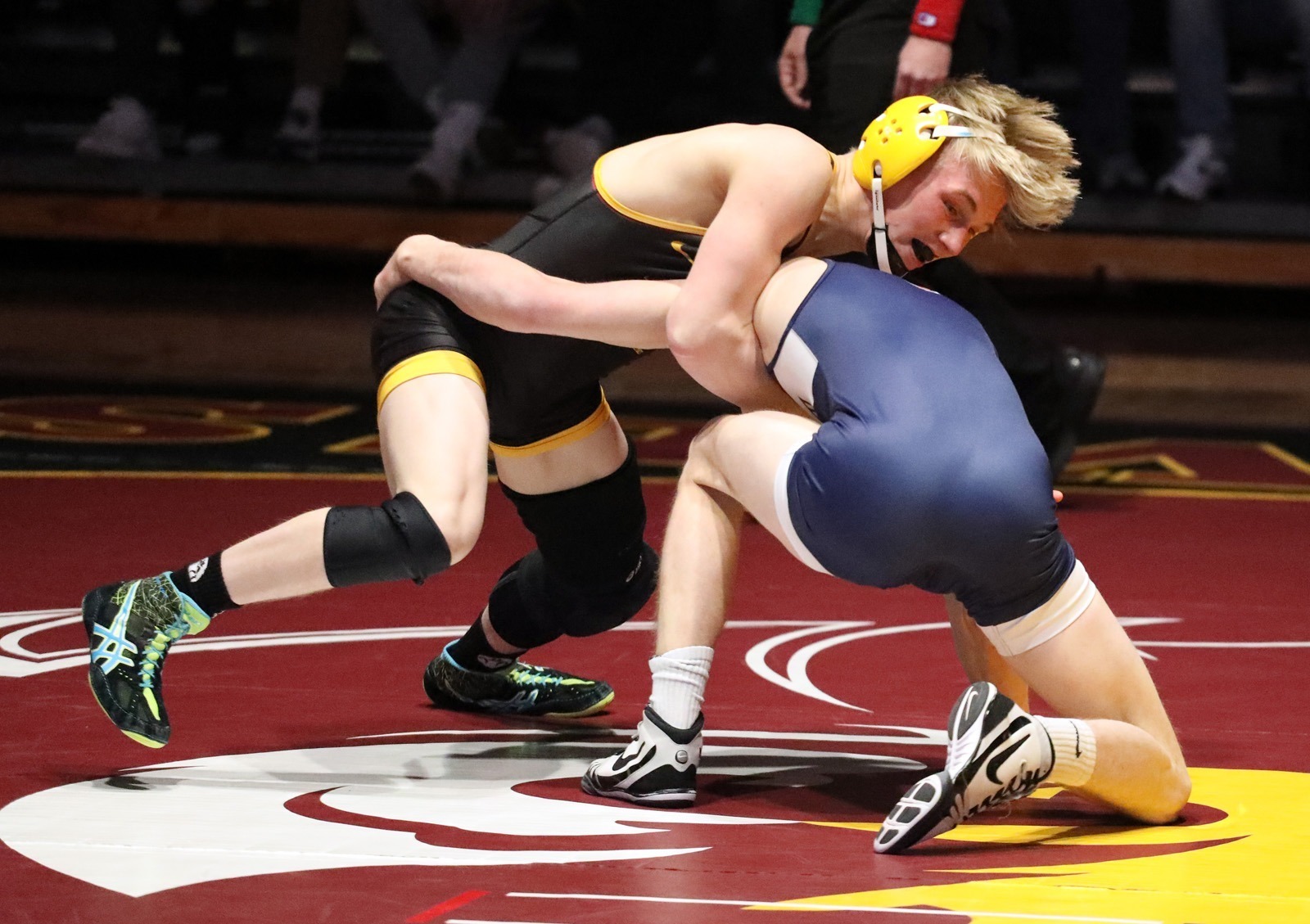 It has been as dream season so far for the Northern State wrestling squad. The Wolves went undefeated during the regular season and captured a co-share of the Northern Sun Intercollegiate Conference championship. Now, the Wolves get to host the Super Regional V tournament today at the Barnett Center.
It really can't get much better right?
"Depending on how it goes this weekend, it could get better," said NSU Coach Rocky Burkett. "Our guys have been really on top of it, especially for 18-22-year-old kids. I couldn't really ask for a better job."
To be sure, the Super Regional will have a much different feel to it. For starters, there are some teams (like perennial power St. Cloud State) that Northern will be seeing for the first time this season. Not only that, but because of COVID, the number of qualifiers has gone from 180 down to 132.

Burkett said his wrestlers now have the experience they were missing a couple of years ago.
"We have to take that next step. The last couple of years, we've had a lot of young guys in there," Burkett said. "You never know how they're going to go out. This tournament there's a little more added tension and a little bit more on the line. I feel like we can do pretty well, but at the same time you just never know."
Even though there will be some competition the Wolves have not competed against this year, Burkett said his wrestlers know what to expect.
"It's not going to be a surprise. We know what we're up against," Burkett said. "We just have to go out there and put forth the effort that they've been putting in the room since back in August."
The Wolves have four wrestlers who are rated nationally: Dayne Morton who is eighth at 133 pounds, Kolton Roth who is 12th at 141, Caden Moore who is 11th at 157, and James Burks who is 12th at 165. All are rated second in the region, except Burks who is third. Others rated in the region are Ali'I Loyola who is fourth at 285, and Wyatt Turnquist who is sixth at 149.
So, would Burkett be satisfied with getting a handful of wrestlers through to the national tournament?
"I'd be satisfied with eight. I know that's going to be really hard," he said. "I'll be satisfied if we go and just compete really, really hard and show people what we're made out of. I feel like that they're pretty darn good. If we can go out and show everybody else what I see in the practice room on a daily basis, I'll be pretty pleased not matter what."
One thing is for sure, the Wolves are excited to be at home and competing in front of their own fans in the biggest matches of the season.
"I think our guys like being here. It's a really cool setup since they've leveled the floor off with the basketball court. We can set mats up side by side." Burkett said. "We're the only regional that's going to have fans, I believe. I think that kind adds a lot to it. Hopefully, we put on a good show and get a great crowd there."