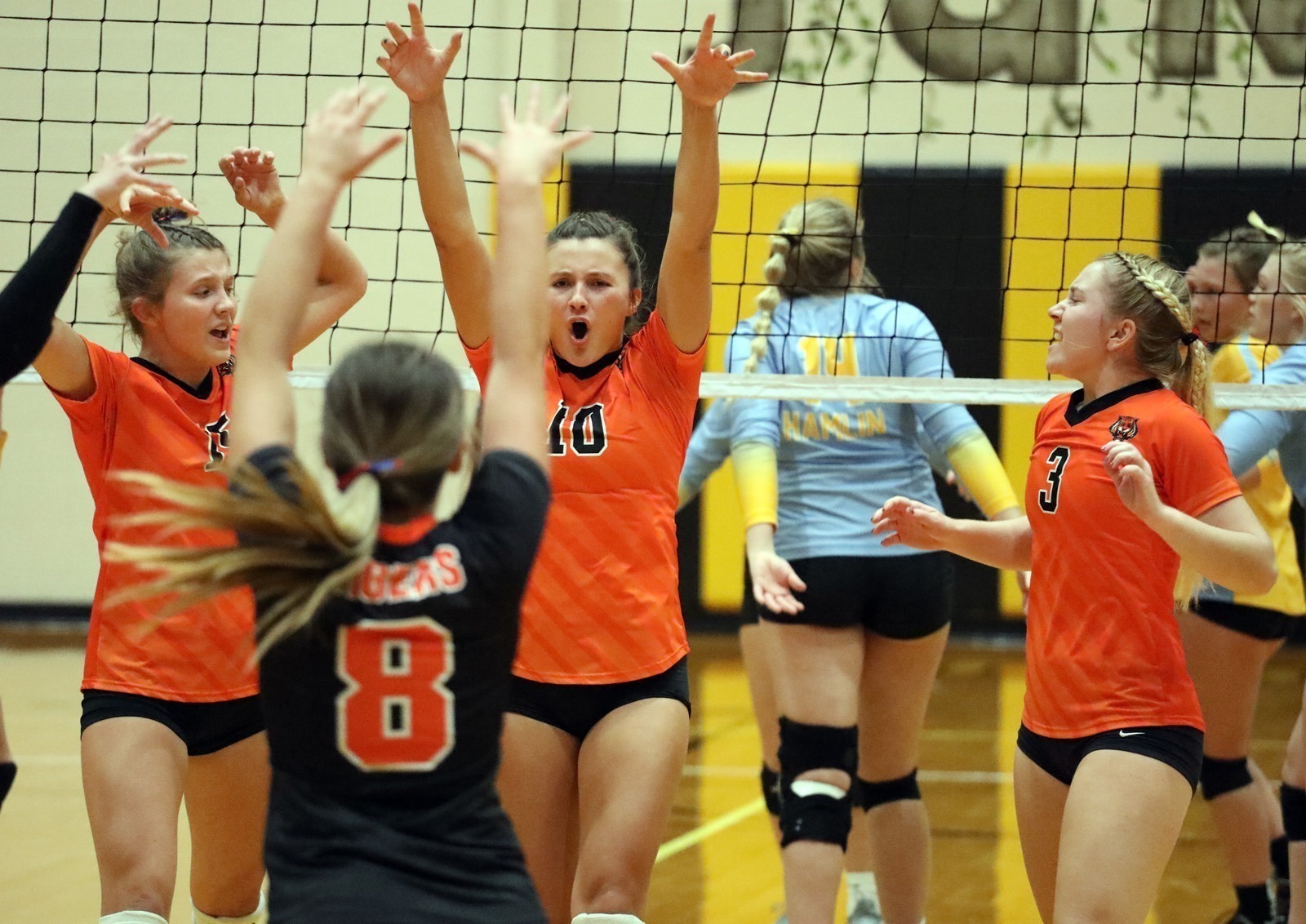 The top three teams remained the same in each of the classes in this week's Media Prep volleyball polls.
However, there was a new team that garnered some support for this first time this year. Unbeaten Mobridge-Pollock is now receiving votes in the Class A poll.
Warner continues to lead the Class B field. The two-time defending State B champion Monarchs are now 9-0 on the season and received all but one first-place vote. Second-rated Chester Area received the other first-place vote. Northwestern is rated third.
Castlewood and Faulkton are both receiving votes in Class B.
Aberdeen Central is receiving votes jn Class AA. The Golden Eagles' lone setback came in five-sets against Huron, which moved into the top five this week at fifth.
Harrisburg is the top-rated squad in Class AA, while Sioux Falls Christian is the number one team in Class A
VOLLEYBALL
CLASS AA
1. Harrisburg (15) 7-0 79 1
2. S.F. Washington (1) 2-0 57 2
3. S.F. Jefferson 2-0 53 3
4. Watertown 4-2 17 5
5. Huron 6-0 15 RV
RECEIVING VOTES: S.F. Lincoln (4-3) 10; S.F. Roosevelt (1-2) 4; O'Gorman (2-1) 4; Aberdeen Central (4-1) 1
CLASS A
1. S.F. Christian (16) 5-1 80 1
2. Dakota Valley 3-0 60 2
3. Wagner 6-1 42 3
4. Dell Rapids 4-1 29 4
5. Madison 8-0 26 5
RECEIVING VOTES: Platte-Geddes (5-0) 1; Elkton-Lake Benton (2-1) 1; Mobridge-Pollock (4-0) 1
CLASS B
1. Warner (15) 8-0 79 1
2. Chester Area (1) 7-0 64 2
3. Northwestern 5-2 42 3
4. Burke 6-0 33 4
5. Colman-Egan 3-0 16 RV
RECEIVING VOTES: Castlewood (4-1) 4; Faulkton Area (3-0) 2