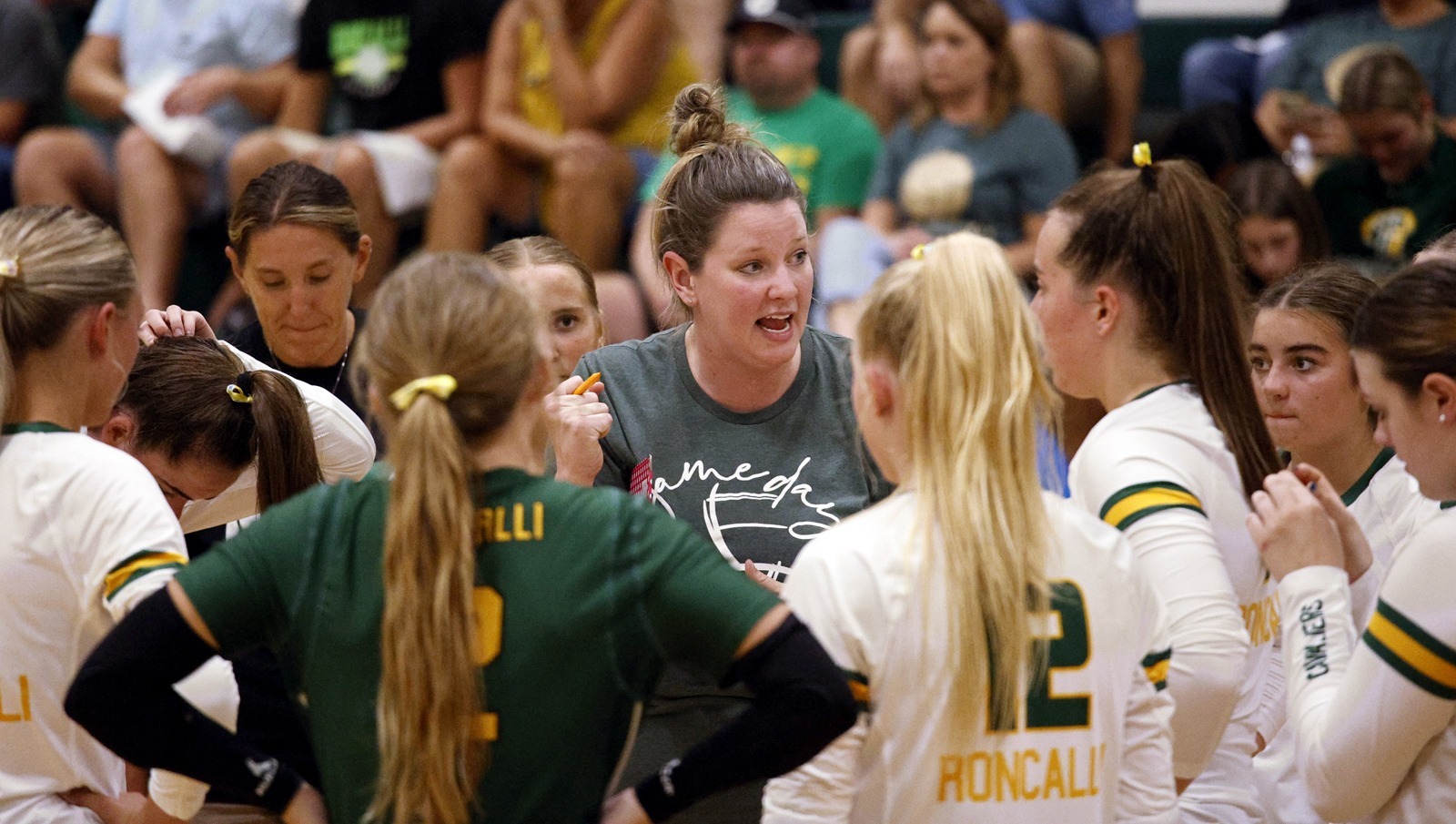 The top-rated teams continue to lead their respective classes in this week's Media Prep volleyball polls.
Harrisburg in Class AA, Sioux Falls Christian in Class A, and Warner in Class B have been the top squads each week so far this season.
New to this week's poll is the first appearance for Aberdeen Roncalli. The Cavaliers, who have won eight straight matches, are now in the receiving votes category in Class A. Also, Miller, which is coming off a strong week in which coach Linda DeBoer recorded her 700th career coaching victory, is also receiving votes in that class.
Northwestern continues to be rated third in Class B. Wolsey-Wessington, Castlewood and Hitchcock-Tulare are all in the receiving votes category.

CLASS AA
1. Harrisburg (14) 10-0 70 1
2. S.F. Jefferson 7-0 56 2
3. S.F. Washington 5-1 42 3
4. Watertown 6-3 16 4
5. S.F. Roosevelt 6-5 10 RV
RECEIVING VOTES: O'Gorman (4-1) 7; Pierre (7-2) 6; Huron (6-3) 2; S.F. Lincoln (6-5) 1
CLASS A
1. S.F. Christian (14) 15-1 70 1
2. Dakota Valley 4-1 50 2
3. Wagner 12-2 40 3
4. Dell Rapids 7-1 33 4
5. Madison 11-2 11 5
RECEIVING VOTES: Platte-Geddes (14-1) 3; Miller (10-2) 2; Aberdeen Roncalli (7-1) 1
CLASS B
1. Warner (13) 16-0 69 1
2. Chester Area (1) 13-0 57 2
3. Northwestern 12-5 36 3
4. Colman-Egan 7-2 24 5
5. Faith 10-0 12 RV
RECEIVING VOTES: Burke (10-3) 6; Wolsey-Wessington (8-2) 2; Castlewood (9-4) 2; Hitchcock-Tulare (11-3) 1