The Aberdeen Central cross country teams are looking forward to making big strides this season. The Golden Eagles, who open their season Friday in Pierre, return their entire boys' squad and several key runners on the girls' team as well.
The goals remain the same each season for the Central runners.
"I think just a general expectation we have for ourselves is try being in the top two or three in the conference and top four, five, or six in the state," said Central boys' coach Greg Murley. "You want to be one of the top teams early on, improve, and stay healthy throughout the course of the season to give yourself a chance to have some team success. Hopefully, you have some individual success that comes with that."
The Eagles will be led by seniors Christian Wells, David VanVeen, and Tino Lopez, who was an all-state selection last year. Other runners that will add depth to the roster include Carson Urlacher, Tate DeVries, Sam Schultz, Joe Perkins, and Rylan Johnson.
Murley likes the depth that he sees from his team.
"We have about seven or eight, nine kids that are going to be in that mix of the top five at one point or another," Murley said.
Murley expects Urlacher, DeVries, and Perkins, as well as Max Nelson to step into bigger roles for the team this season.
"Tate and Carson are eighth and ninth-graders that were really good," Murley said. "Joe Perkins wasn't a varsity runner last year; he will be this year. Max Nelson seems like he's running pretty well. He's a freshman this year."
When it comes to the schedule, Murley said that the Eastern South Dakota Conference and State are the meets he keeps an eye on.
"We gear up for State and ESD; those are the big ones," Murley said. "We put a lot of value into our conference championship."
Murley also noted that the Augustana Twilight Meet next weekend is also a big one.
"It's really fun. It's a huge meet," Murley said. "It's a cool meet to run. A lot of great competition."
Both of Central's squads have been preparing for the season by participating in summer workouts, as well as taking a team trip to the Black Hills.
"They run five days a week. We did a little trip to the Black Hills with about 12 or 14 of our boys, so we had a good experience out there and got some really good training," Murley said. "Most of them do the Sanford strength program, so I'm happy with the way we prepare."
After all is said and done, the goal for the team is simple.
"We'd like to win a conference title," Murley said. "I'm pretty excited about this team. It's one of the finer groups of kids we've had in a while. This is going to be a good one, and we're going to have some good kids returning. We're going to have some good kids that are going to lead us, so, like I said, I'm pretty excited about the whole group."
Expectations are also strong for the Central girls' team and first-year girls' coach Eric Pedersen.
"We've started the season off on a really positive note. I think everybody's kind of giving it their best and that was really what I told them that I would be expecting of them is just to come to practice every day and give it their best," Pedersen said. "More than anything I think we're just looking at developing a culture and keeping the tradition of Aberdeen Central cross-country strong."
The program will look to lean on several experienced runners, including Juna Ramey and Morgan VanVeen.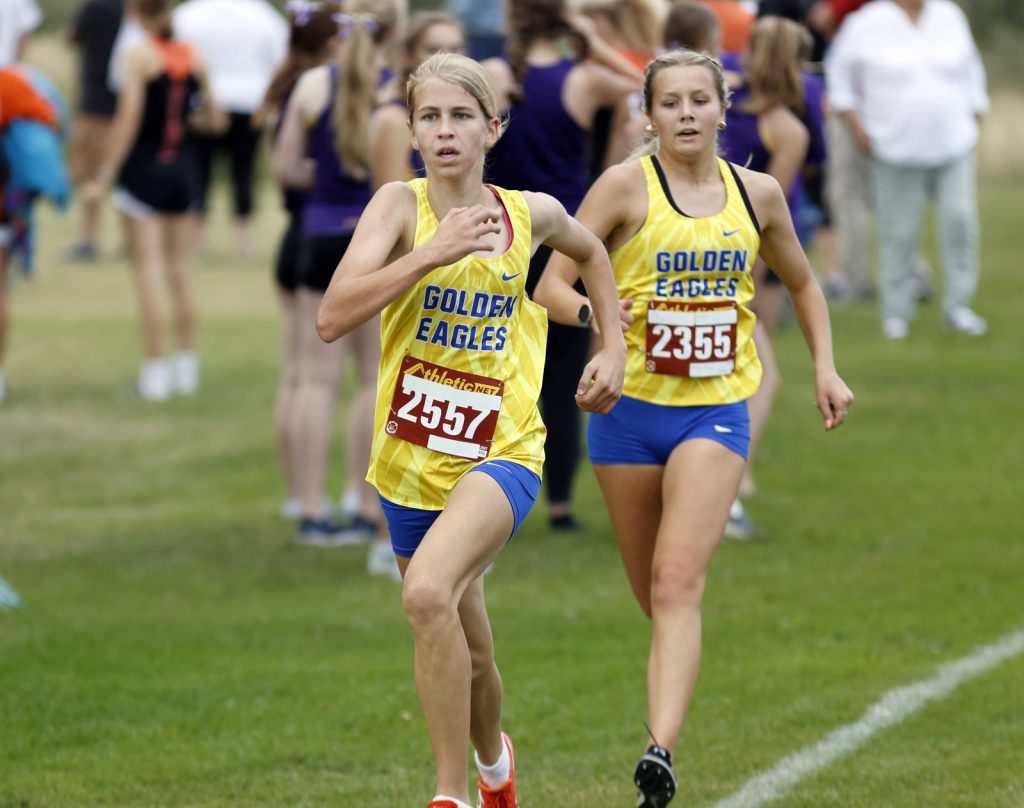 "Juna Ramey is looking really strong right now. I think she worked really hard over the summer," Pedersen said. "Morgan VanVeen – she's another one that will be returning that we're looking for some positive stuff out of. I think everything that we've seen so far has been really positive and looking to just move a lot of kids around see where everybody fits."
Kiana Joerger, who was the team's second best finisher at state last season, will also be a top runner and provide leadership and experience.
Pedersen said the team will also be looking to several newcomers, including Khloe Cochran and Allison Brenner, among others.
"We've got a really strong group of freshmen coming up that I think stick together really well," Pedersen said. "There's potential for a lot from what we're noticing right now."
Pedersen, who was an assistant track and field coach this past spring at Central, also ran track and cross country in high school. When looking at the schedule, he noted that the Augustana Twilight Meet stood out to him. He remembers competing in that when he was in high school and is looking forward to going there with his team.
"That seems to always be a fun one," Pedersen said. "I remember running in that one when I was younger, and it's cool to be at the atmosphere where you can see some of the college runners as well and see what could be the potential as we progress through our own running stuff."
Pedersen also noted the ESD and state meets are on the team's radar this season. The Golden Eagles have been preparing for the season by doing workouts, as well as bonding as a unit at team camps.
"So, in the summer we did a lot of open road stuff," Pedersen said. "We worked a lot on team building stuff, too. We went out to the Black Hills to a team camp where we got a lot of work in, but also a lot of really good time to just be together as a group."
Pedersen said that the bonding time provided plenty of positives for the team.
"I think a lot of times those things kind of go overlooked in terms of practice, but even just the time to be together and have those discussions and be in a different setting and a different environment provides a lot of really good conversation. Plus, we got a lot of really good workouts and stuff in, too, so I think that's always a positive."
While each runner has her own individual goals, Pedersen said he has goals that he has set for the team.
"What I told them early on is that if every single one of you can grow as a person, then I feel like I've done my job. So, that's really the goal," Pedersen said. "Be close as a unit, help the program grow, and keep everybody doing the best that they can."