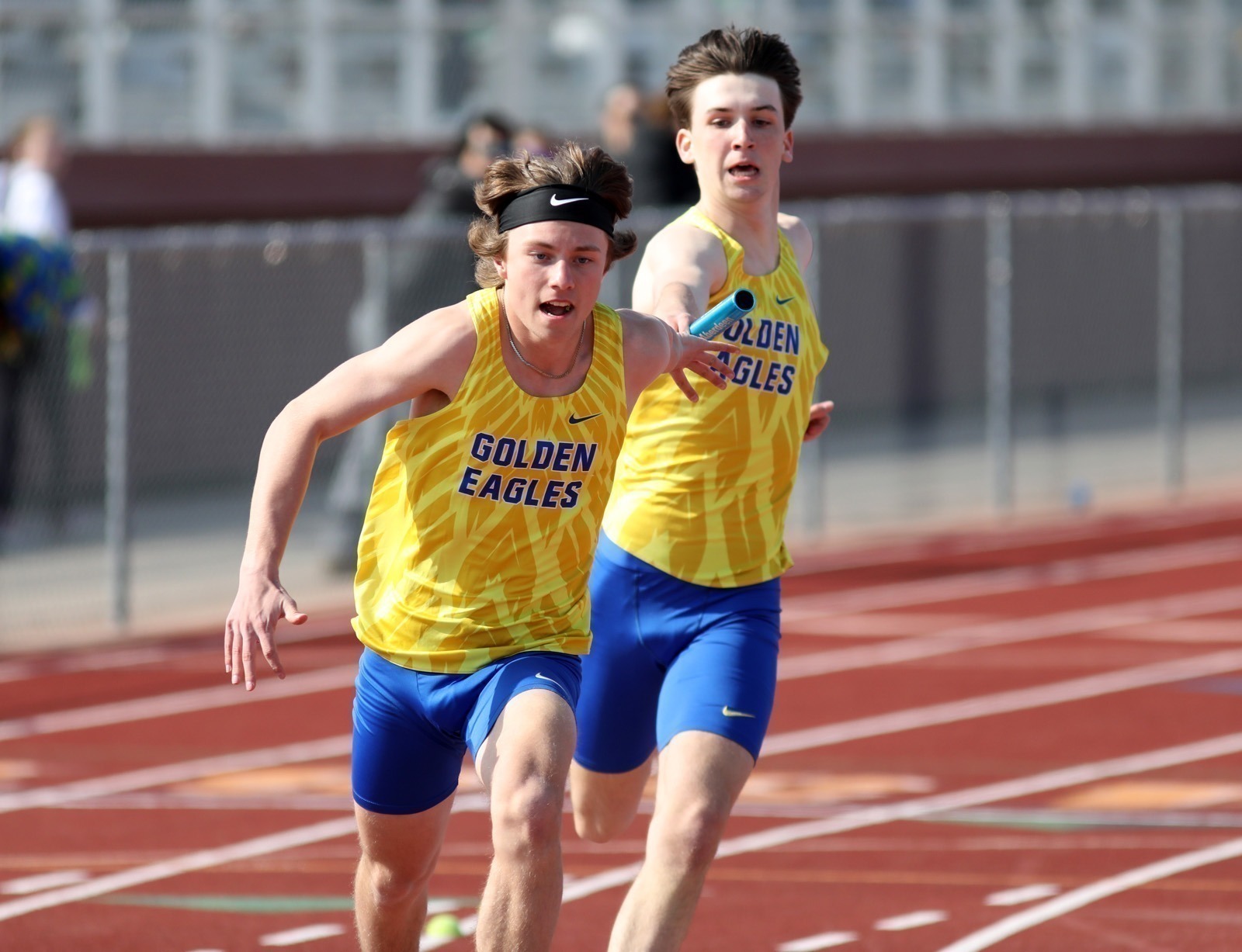 Ciara Frank and Aiden Heimann lead an Aberdeen Central delegation in the first edition of the Class AA track and field leaders this week.
Frank, who broke a school record in the long jump on Tuesday, owns the top distance in the state in that event at 18-feet, 2-inches. She is also tied for first in the high jump at 5-4.
Heimann is currently second in the 300-meter intermediate hurdles and third in the 110-meter high hurdles. He is also a member of the 1,600-meter relay squad that has the fastest time in the class at 3:24.87. Other members of that team are Gabe Johnson, Carter Dingman and Drew Salfrank.
The Golden Eagles are also represented on the boys' by Salfrank who is fifth in the 400-meter dash, Brian Johnson who has the sixth best throw in the discus, Tyler Bain who is tied for fourth in the high jump, and the 3,200-meter relay team which is currently seventh.
On the girls' side, Central's Taryn Hermansen is fourth in the shot put, Regan Lust is tied for fourth in the high jump, Taryn Nieman is eighth in the discus, Kianna Joerger and Brecken Santjer are tied for the eighth best pole vault height, and the 400-meter relay team has the sixth best time.
To see the boys' leaders, click on the following link:
https://www.athletic.net/TrackAndField/Division/Top.aspx?DivID=136722&type=1
To see the girls' leaders, click on the following link:
https://www.athletic.net/TrackAndField/Division/Top.aspx?DivID=136722&type=1&gender=f