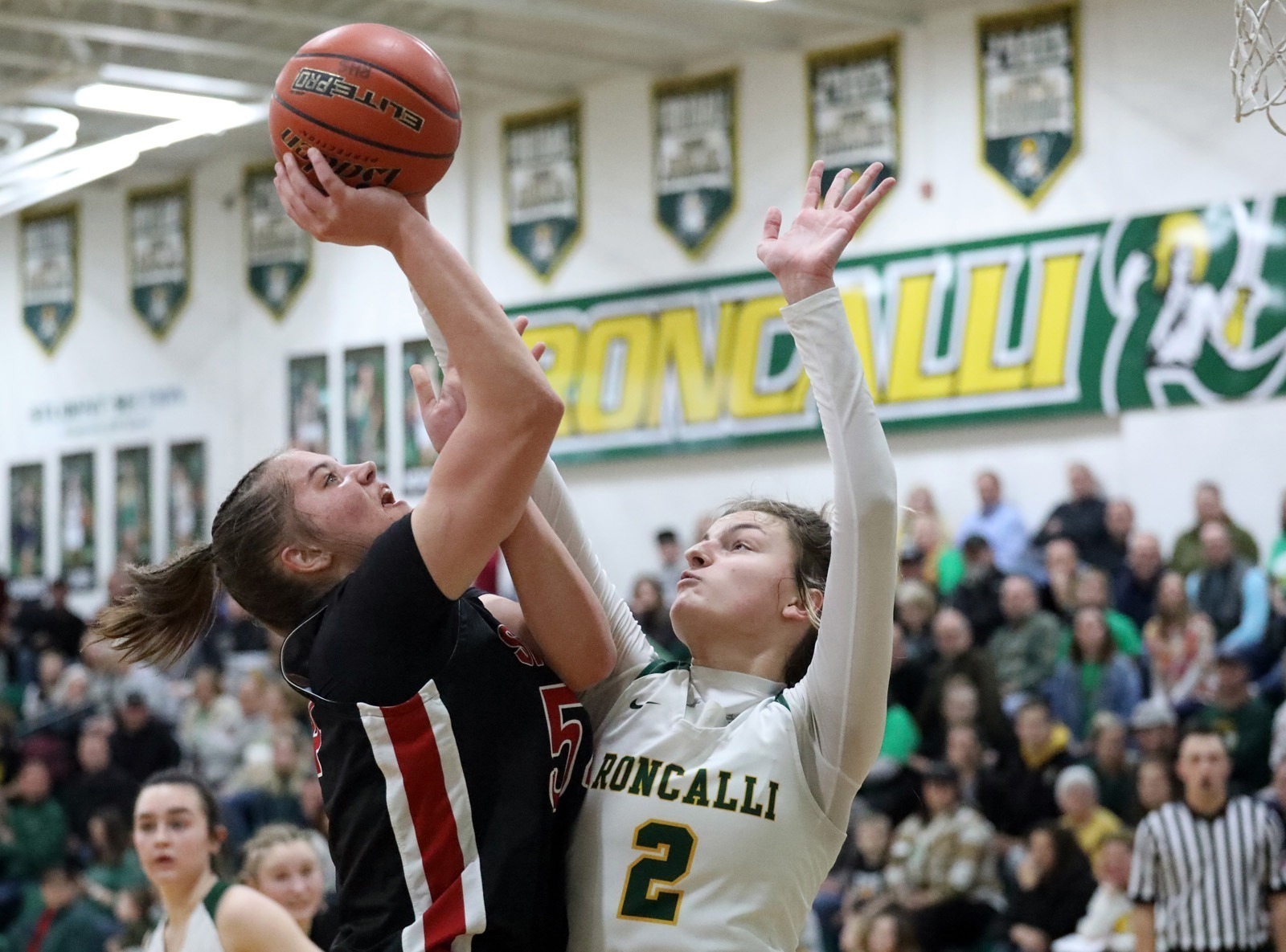 SISSETON – It's been more than a decade in the making, but the Sisseton girls' basketball team has made its way back to the Class A State Tournament.
The Redmen (20-2) punched their ticket for the first time since 2012 with a SoDak 16 victory last week over Parkston.
"We've been kind of down that road a few years now, it's just that we've come up short," said Sisseton coach Sara Lincoln. "Every year we're getting closer so we finally made it."
Despite flying under the radar in the media rankings for nearly the entire season, the expectation level was still pretty high for the squad after it returned the majority of its lineup from a year ago.

While Sisseton is still a young team – there is not a single senior on the roster – the players have grown in the past year which Lincoln believes was the main reason her team was able to qualify for the state tourney this season.
"Last year we were still pretty young. It was just a lot about growth," Lincoln said. "Krista Langager has come a long way from the beginning of last year. Every game she is just improving tremendously. She's getting stronger with the ball. She's seeing the floor, knowing where she should be."
The 6-foot-2 sophomore, who leads the team with 15.8 points and 9 rebounds per contest, continues to improve each time out, according to Lincoln.
"You don't think that she can improve and she comes out of the woodwork and does something else new," Lincoln said. "She's adapting and moving forward so quickly."
Point-guard Hannah Leverson orchestrates the offense out front and has developed a strong chemistry with Langager. Leverson averages 11.5 points, 4.7 assists and 3.3 steals per game.
In addition to those numbers, Lincoln said that Leverson does things that would be difficult "to track on a piece of paper."
Opponents don't have a tough time tracking Leverson though as the junior attracts major defensive attention each contest.
"We found that this year that's what they look for. They're going to put their top defender on Hannah," Lincoln said. "What's great about our team is we have six girls out there that can score in the double digits with no problem. What's fun about these girls is you never know who's going to be leading us that night."
Chloe Langager averages 9 points per game, Emmalee Nielsen 8.5, Tara Nelson 6.1 and Ruby Rice 5.5.
Each is capable of producing big numbers.
"There's no one person that's going to lead us. It's going to be all of them," Lincoln said. "A big difference from last year to this year, too, is they're ready to step up."
That confidence factor has played a key role for the team and allowed Sisseton to reach a new level this season.
"They've always played hard. They've always played to the end of the game," Lincoln said. "It's just now they're putting it all into motion, where they're knowing what to do and when to do it."
Sisseton enters today's state tournament as the sixth seed and will face third-seeded Sioux Falls Christian at 7:45 tonight in the opening round. It's a team the Redmen know well. Sisseton lost to SFC in the SoDak 16 last year, and also fell to the Chargers in the NEC-DAK12 Clash earlier this season.
Lincoln said that Sioux Falls Christian is solid at pressuring the basketball.
"We have to make sure that every possession that we have is going to matter," Lincoln said.
When asked if there was a pre-tourney favorite, Lincoln responded, "We're going in hoping that we're coming out champs."
Lincoln said a key for her team in the tournament is being ready to go from the opening whistle.
"We're going to have to make sure we go there to play basketball," Lincoln said, "and take care of business as soon as we get there."