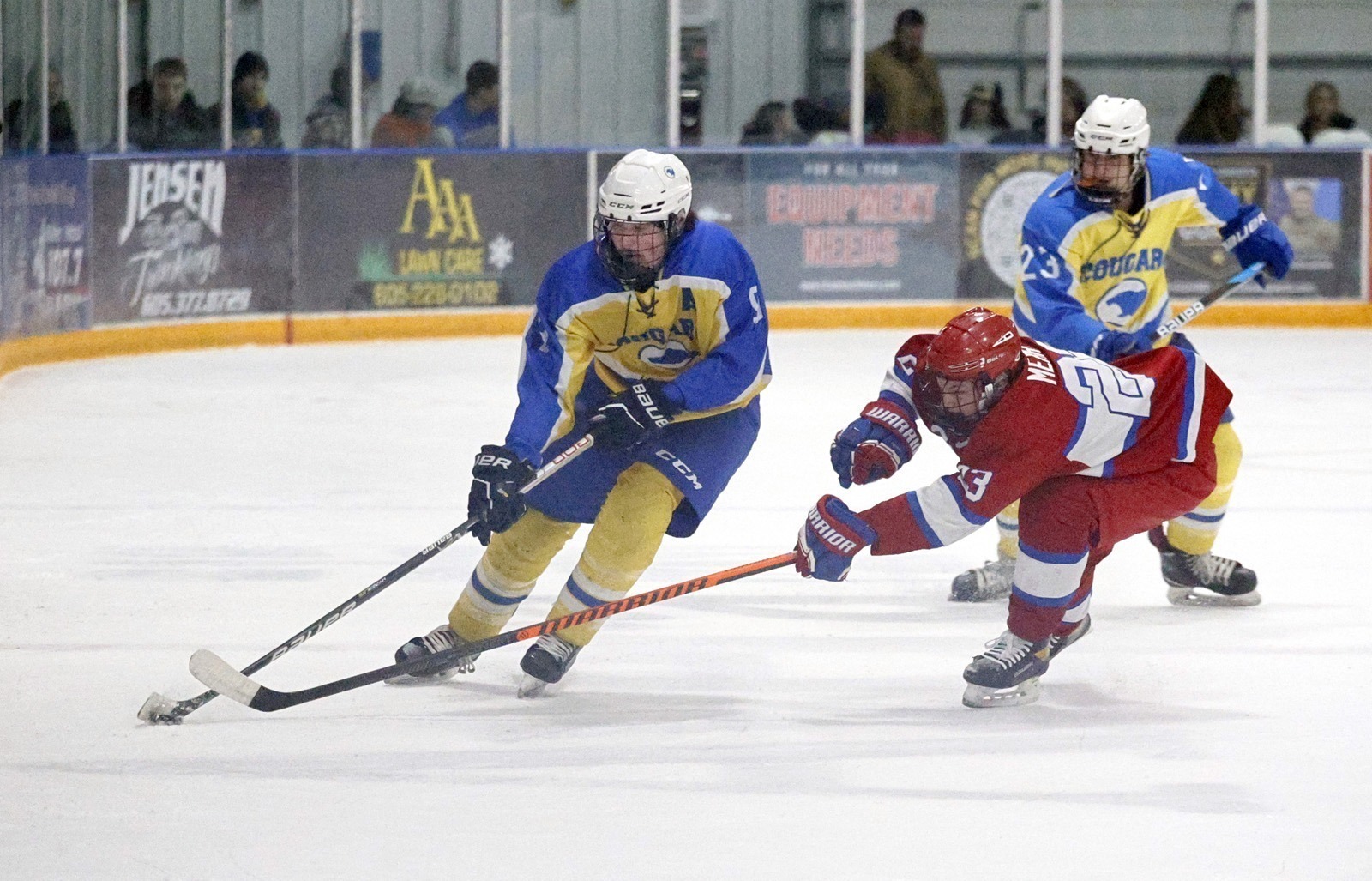 The Aberdeen Cougars found themselves up against a solid Brookings squad Saturday night and dropped a 5-1 decision to the Rangers at the Odde Ice Center.
Brookings racked up 43 shots on goal, but Cougars coach Jeremey Backous said his players battled the whole way.
"I thought the kids played hard and competed the entire game. I can't ask for anymore from kids when they're putting their bodies on the line to block shots and put the team first late in the game," Backous said. "It shows a lot of character. Although we gave up a lot of shots, I thought we did a good job of limiting grade A chances."
The Rangers led just 1-0 after the opening period and just 2-1 after Quincy Madsen put the Cougars on the board in the second period on an assist from Micah Kranzler.
However, Brookings tacked on three more goals for the final margin of difference.
"We knew Brookings was a really good team and they moved the puck really well," Backous said. "We weren't comfortable with the pace of play initially, but we adjusted and started looking to make plays and possess the puck in the third period."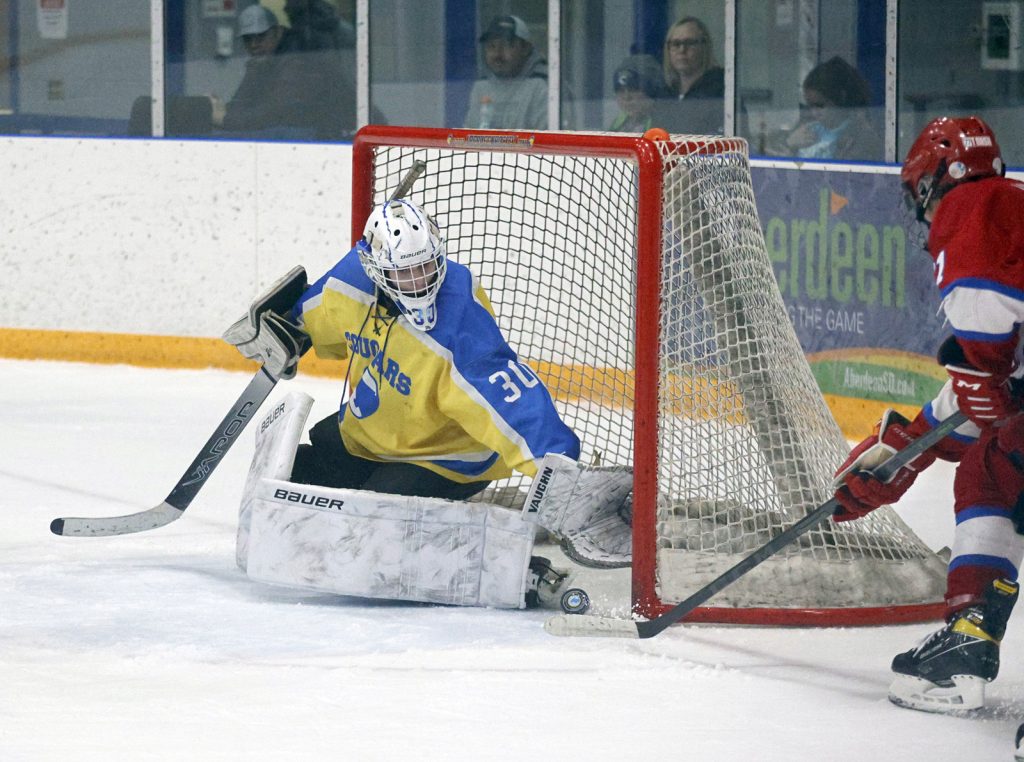 While the Rangers had many opportunities to score, Aberdeen goalie Samuel Casper denied most of those chances with 38 saves.
"Samuel Casper played outstanding in net," Backous said.
The Cougars are back in action today hosting Oahe at the Odde Ice Center.
Brookings Rangers 1 2 2 – 5
Aberdeen Cougars 0 1 0 – 1
First Period: 1, BR, Owen Schneider (Breck Hirrschoff), 11:34.
Second Period: 2, BR, Jack Merritt, 1:22; 3, AC, Quincy Madsen (Micah Kranzler), 1:28; 4, BR, Zach Struck, :43.
Third Period: 5, BR, Kole Kalber (Schneider), 14:57; 6, BR, Jacob Kahle (Hirrschoff), 5:39.
Shots on Goal: Brookings Rangers 43; Aberdeen Cougars 9.
Goalies: Brookings Rangers, Addison Ronning (8 saves); Aberdeen Cougars, Sam Casper (38 saves).