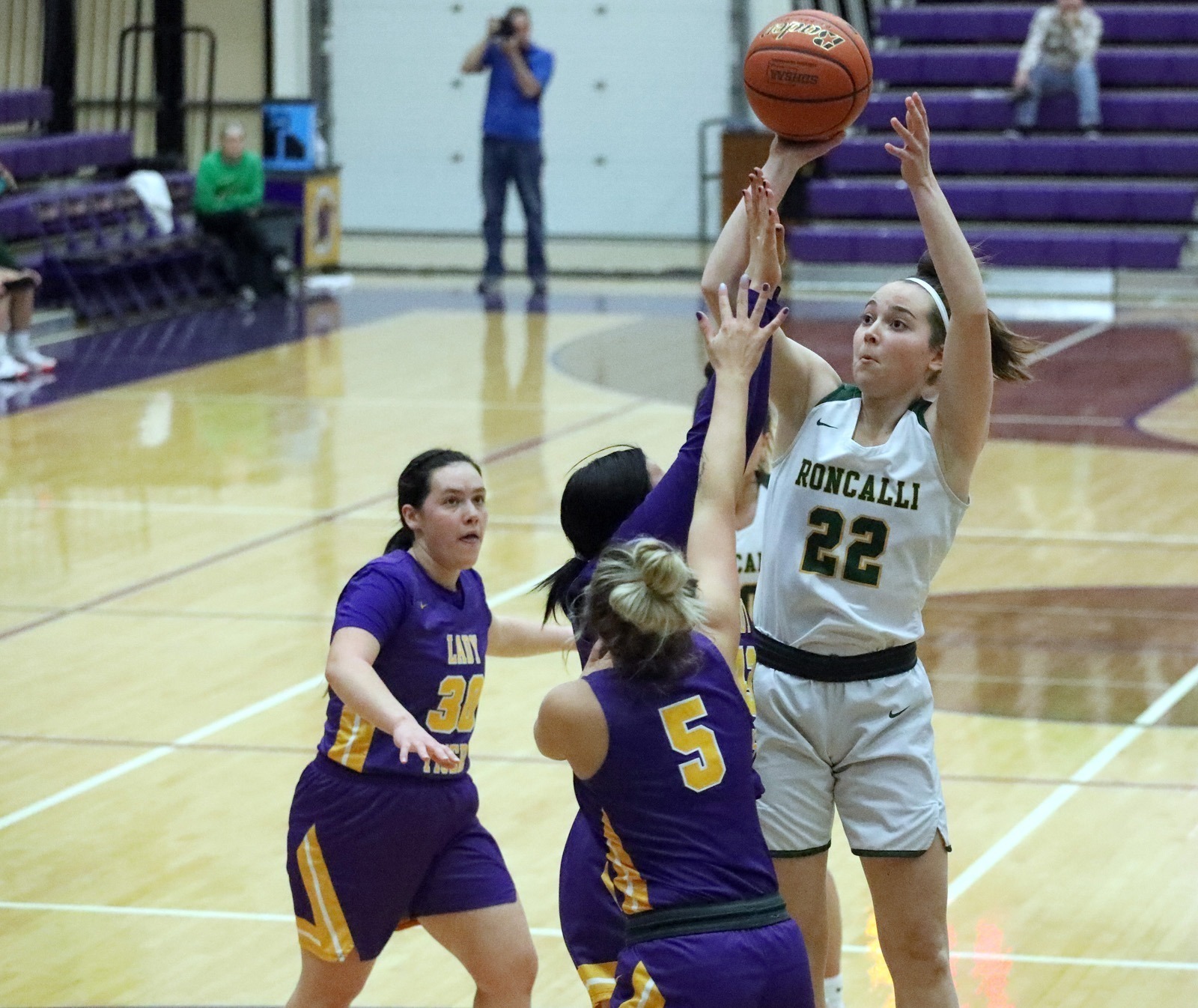 Nearly all the familiar names from recent Aberdeen Roncalli girls' basketball teams have moved on.
The Cavaliers, just two years removed from a state championship, will look to carry on a strong tradition with a new cast of players.
"You're going to see names that you've never seen before," said Roncalli coach Derek Larson. "The Ewarts, well, there's no more. We ran out of them. Ava is left of the Hansons. You think of some of those names that we had last year, the Braggs and the Fiedlers, they played for a long time together. There's no more of those names left."
What is left is a group of athletes who have shown what they are capable of in other sports. Many of the key members are coming off a successful volleyball season.

"The majority of the kids we have out here all played on the volleyball team and they had a really good volleyball year," Larson said. "They graduated a ton. They had very few people coming back and they had an extraordinary year this year. So we're really trying to build off their volleyball season and have a lot of the same success that they had."
Of those individuals, Ava Hanson saw the most minutes on the basketball floor last season. She will be joined by fellow volleyball players Camryn Bain, Maddie Huber and McKenna O'Keefe, along with Claire Crawford who has competed in a pair of state golf tournaments. Additional help will come from freshmen Morgan Helms and Rylee Voeller.
While many of those girls have very limited varsity experience, they have been around the program and know the recent history of the team, which finished fifth at last year's state tourney.
"There's a lot of new names," Larson said, "but a lot of young kids that I think that have been in the program for a while and kind of understand what we're trying to do."
The Cavaliers, who open their season a week from tonight at Redfield, will try to use their athleticism and quickness to make up for a lack of height.
"We're going to be pretty much undersized at every spot," Larson said. "I told our girls we're probably going to be one of the smaller teams in the state with who we have."
Don't mistake lack of size for lack of effort, though.
Look for the Cavaliers to get after people whenever they can and try to push the pace if they have numbers.
"Because of our size, we're going to have to play 90-feet every night and have to make sure we get up and down the court," Larson said.
While Roncalli graduated some clutch performers in recent years, Larson said there are still some remaining in the program.
"I think we still have people that want the ball in their hands when the game is on the line. I think we have some people that have that mentality already, which is great to have," Larson said. "Some of that leadership is still popping up with us being such a young team."
The Cavaliers have been known for their defensive intensity and that will not change this season, according to Larson. The other thing that won't change is the culture surrounding the program.
"We want to make sure that we're going into games thinking that we're going to win the game, it doesn't matter who we play," Larson said. "That's our mentality, is going into every game giving our best effort and hopefully we're there playing as hard as we can 32 minutes a game."