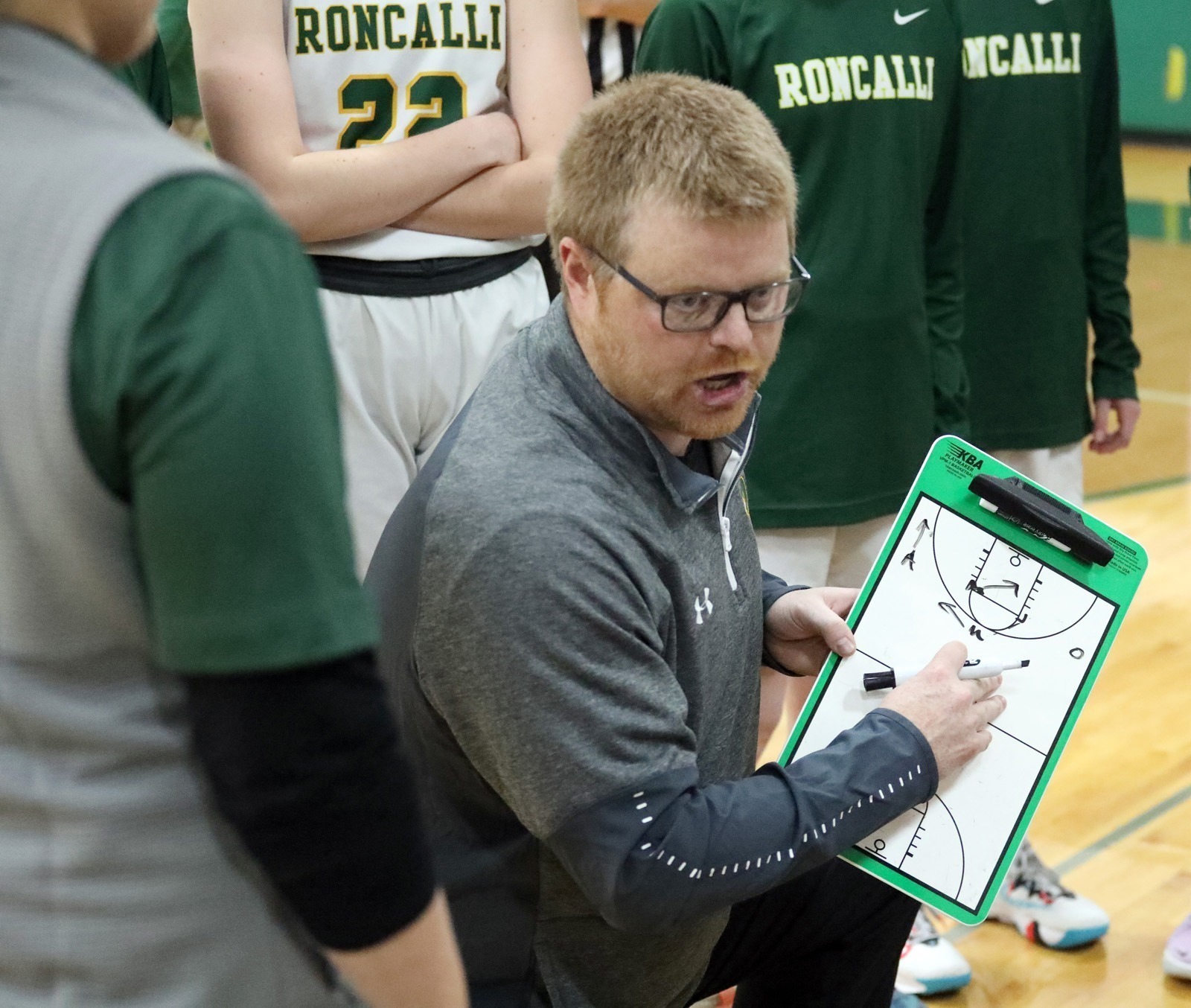 The Cavalier Classic is returning to the Roncalli Gym.
After a brief hiatus, the four-game event is back and will feature some intriguing matchups on Saturday.
The varsity slate tips off with a pair of girls' basketball games starting with Aberdeen Christian against Redfield at 1 p.m., followed by Aberdeen Roncalli against Britton-Hecla. The second half of the classic features two boys games with Dell Rapids against Aberdeen Christian at 4:30 p.m., followed by Aberdeen Roncalli against Oakes, N.D., at 6:15 p.m.
"I always enjoyed the Cavalier Classic when we had it. We just wanted to go back to something similar," said Roncalli girls' basketball coach and athletic director Derek Larson. "It's not a two-day event. It's just a one-day event. In the past we always had girls and boys games going. We'll continue that with both of our boys and girls programs. We're excited it to host it this weekend."

Larson said it was a challenge finding teams to participate in the classic.
"It took a lot of work to try to get teams here. One of the things that we really wanted to do was have some local teams and that's why you'll see both Roncalli teams and both Aberdeen Christian teams. We thought it was important to keep the local ties," Larson said. "Then it was just all about getting the word out, getting the message out to other schools. It definitely wasn't easy finding teams, but it was one of those things where people had open games and they thought this would be a good matchup."
There is one matchup that really has Larson's attention. It pits third-rated Class B Aberdeen Christian against third-rated Class A Dell Rapids.
"I'm really excited for the Aberdeen Christian boys' game against Dells," Larson said. "On paper that looks like it's going to be an awesome game. We hope the atmosphere is a really fun one on Saturday."
There is also a junior varsity component to this Saturday's classic. Those games, which feature the same matchups as the varsity schedule in the same order, will start at 10:30 a.m. at the Aberdeen Christian Gym.
"I hate losing lower level games so we're having the JV games at Aberdeen Christian. Every team is playing two games because they're bringing their JV's also," Larson said. "That's one of the main things about classics that I don't necessarily like is, you lose those undercard games and now we get to continue to host those, also."
The joint effort is nothing new between Roncalli and Christian as the two schools have cooperative sports programs in football, tennis, and girls' golf.
"That's what we want to try to continue, also," Larson said. "I think both schools have worked really well together. We want to continue that working relationship and build on what we already have together."