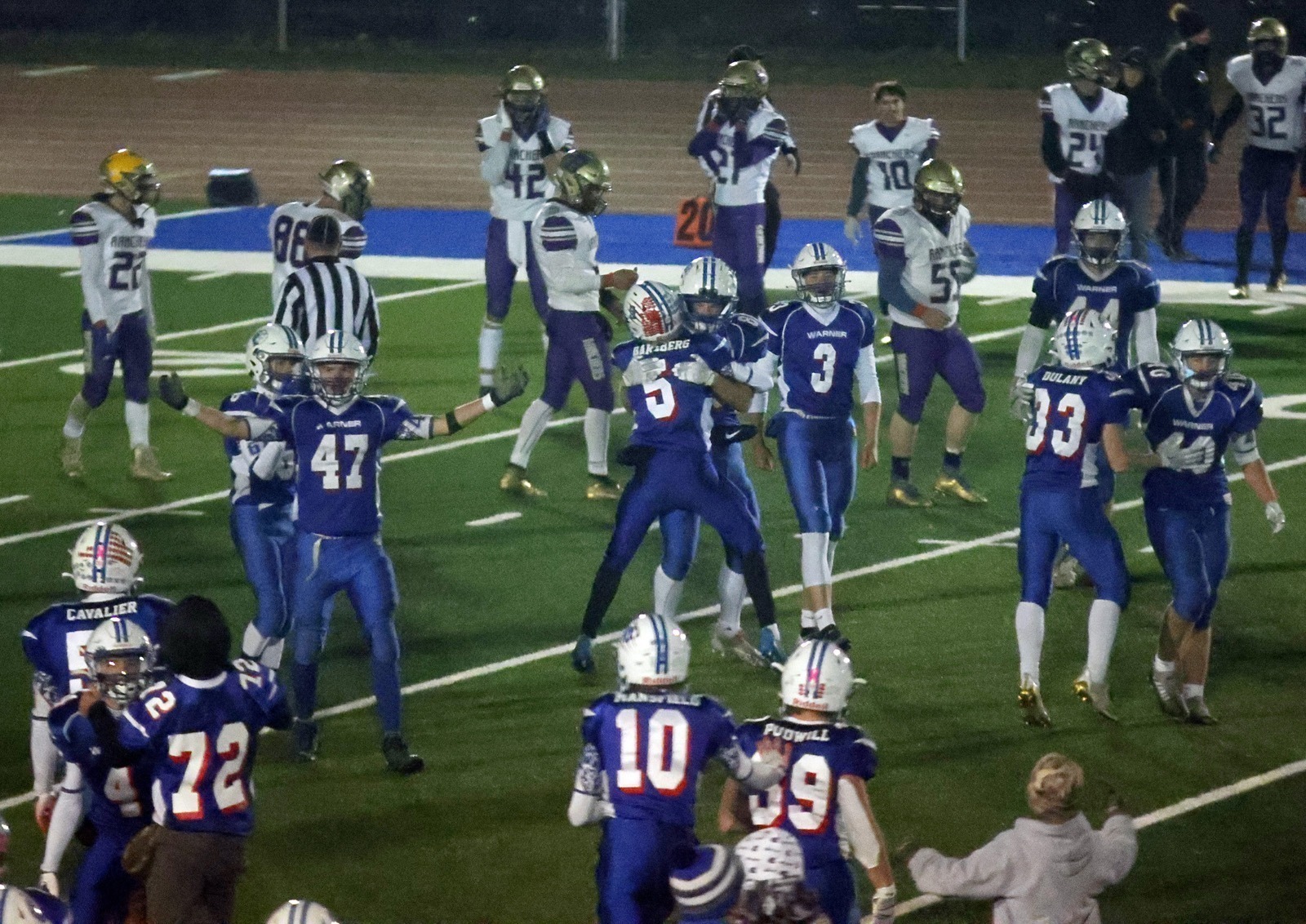 It's been a different set of challenges every week and each time the Warner Monarchs have risen to the occasion.
The final obstacle between Warner and a coveted state football championship will present yet another test in tonight's Class 9A title game when Gregory (10-1) meets the Monarchs (11-0) at 7 p.m. at the DakotaDome in Vermillion.
"Every week is a different monster," said Warner coach Kerwin Hoellein. "We're going to run into a ballclub this week that goes no huddle."
The Gorillas have two backs that are a threat when they get out in space, according to Hoellein.

"Those guys are little burners," Hoellein said.
Gregory also has a proven quarterback in Rylan Peck.
"Their quarterback loves to the throw the ball and has a very strong arm," Hoellein said.
Throw in a tight end that is a main target and the Gorillas can put points on the board in a hurry.
"What's the best way to defend that kind of team? Make them play defense," Hoellein said. "We have to lean on our offense line a little bit like we have all year and put some 12-13 play drives together. That would be what the doctor ordered."
To be sure, Warner can also produce points in bunches as evidenced in its last two playoff games when it scored 34 second-half points against Canistota, and 62 total points in a win over Harding County-Bison.
The Monarchs have their own group of playmakers led by Hunter Cramer, who ran for two touchdowns, threw for a score and also returned a kickoff for a TD in last week's semifinal victory. Zach Wood also had a big game, scoring three touchdowns.
Warner is making its fourth appearance in a state championship game and still looking for its first title. It came up just short in its last two attempts in 2016 and 2020. The Monarchs would love to change their fortunes this evening.
"We're tired of second," Hoellein said. "We want go down there and come home with the gold one sometime."
Tonight's contest pits the top two teams in the final media poll. On paper, each side looks to have the pieces in place to bring home that championship trophy.
"The problem is they don't play them on paper," Hoellein said. "We have to go down there and take care of business and we're going to play a very good football team. We like to think we're OK too, so I'm expecting it to be a good ball game."