GRAND FORKS, N.D. – A pair of Milbank Area runners finished second in their respective races, while Aberdeen Roncalli members also turned in solid performances during the inaugural Border Battle cross country meet in Grand Forks Saturday.
Ashlynn Batchelor of Milbank Area was runner-up in the Class A girls' race and Payton Brown was second in the Class A boys' race.
Roncalli's Paul Gutenkauf was 36th while Paige Schmidt finished 44th.
The meet included nearly 50 teams.
"It was a great day surrounded by great competition," said Roncalli coach Brady Lesnar. "I thought the team competed really hard today. We made some gains."
Gutenkauf and some of the other Cavaliers hit personal records during the meet.
Addison Cassady won the seventh-grade race for girls. She has consistently been Roncalli's top varsity runner this fall.
The meet also allowed the Roncalli runners to watch one of their former teammates in action.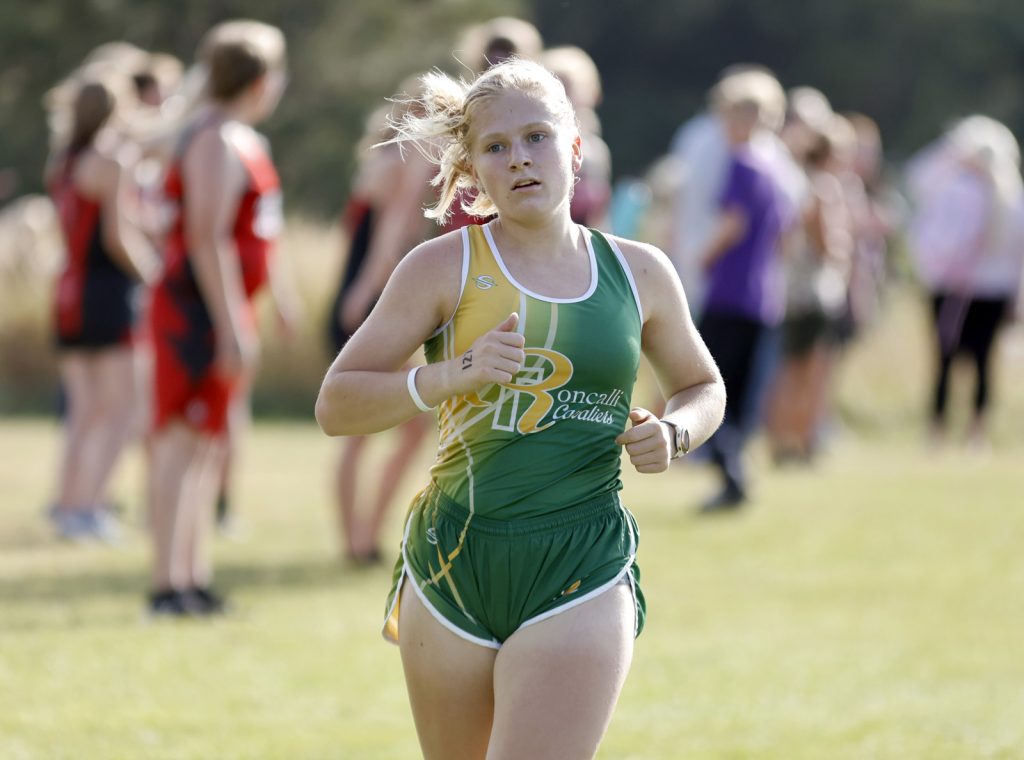 "Former Cavalier Lauren Dosch (who runs for Grand Forks Red River) also ran today and ran her PR," Lesnar said. "It was a lot of fun seeing her run again."
Roncalli is right back in action Monday at a meet in Groton.
To see complete meet results, click on the following link:
https://www.mtecresults.com/event/show/4551/2022_Border_Battle_XC_Meet