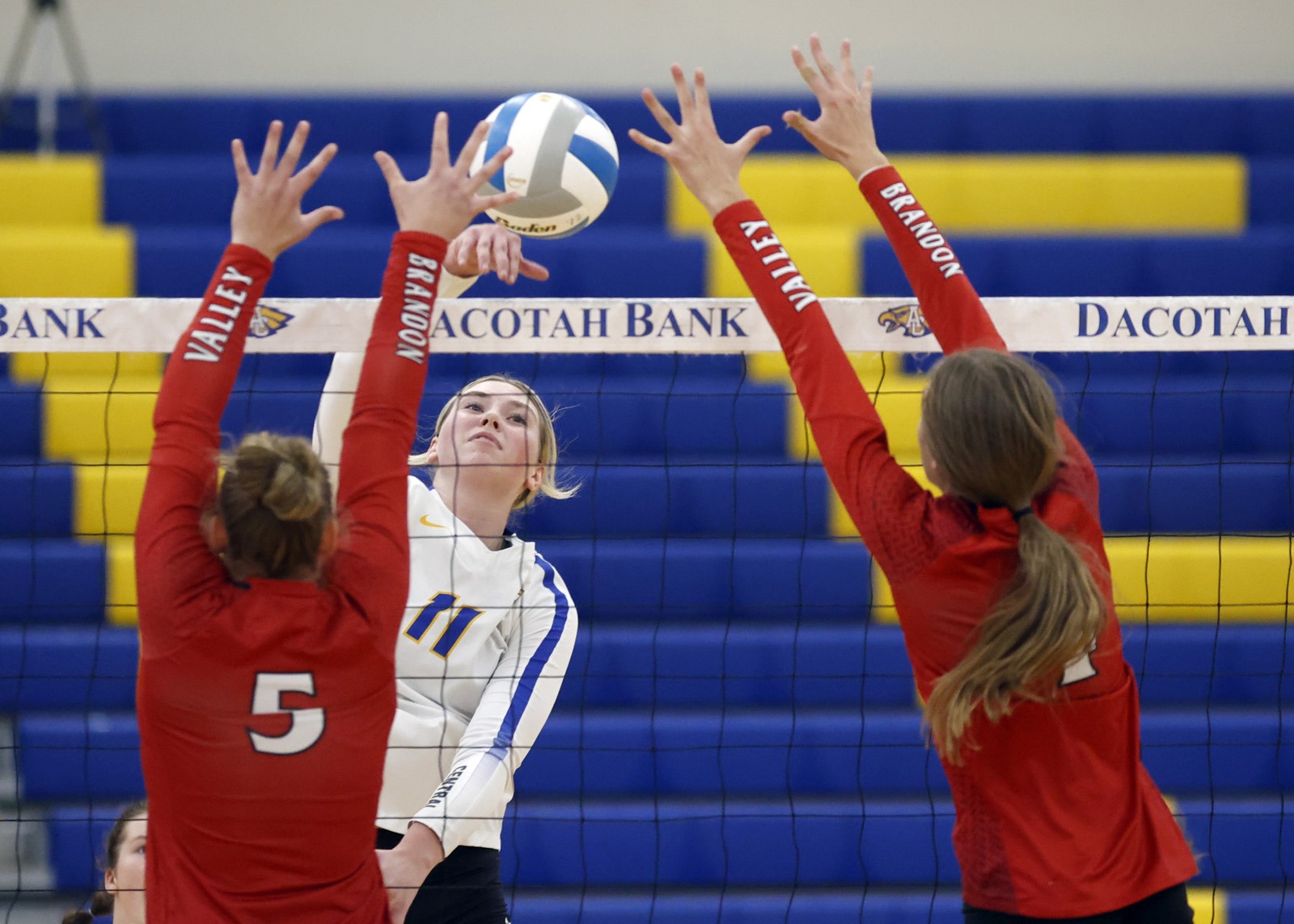 It goes down as a 3-1 victory for Aberdeen Central.
But it was a hair's width away from being a 3-1 loss.
The Golden Eagles claimed a 25-21, 26-24, 18-25, 25-23 Eastern South Dakota Conference volleyball victory Thursday evening at Golden Eagles Arena over a Brandon Valley squad that, despite its 3-13 record, is anything but a pushover.
"I don't feel like that's a (3-win) team," said Central coach Jackie Bindenagel. "At all. Their record does not indicate the type of team that was."

Indeed, the Lynx appeared unfazed by any of Central's attempts to take control of the match, rallying to within a point late in the first, having a set point in the second and pulling ever-so-slightly ahead at 23-22 in the fourth before letting those late leads slip away.
Central, for its part, was able to secure those set victories with late rallies in big moments, including two kills from eighth-grader Lauryn Burckhard that came as part of a four-point run that ended the second set. Central was down 24-22 at that point before the late rally.
"I felt like we were a lot more efficient tonight than we have been in the last couple matches," Bindenagel said. "Some kids stepped up and did some good things. And I thought our defense was really solid."
The visiting Lynx were able to pull away in the third set, going from a 12-10 lead to a comfortable 20-12 advantage.
Central, however, would not be denied in the fourth.
Senior Grace Kuch had seven of her 16 total kills on the night in that final stanza. Ashley Wangler and Leah Gough had big swings late, and Gough and Taryn Nieman closed out the match with a block.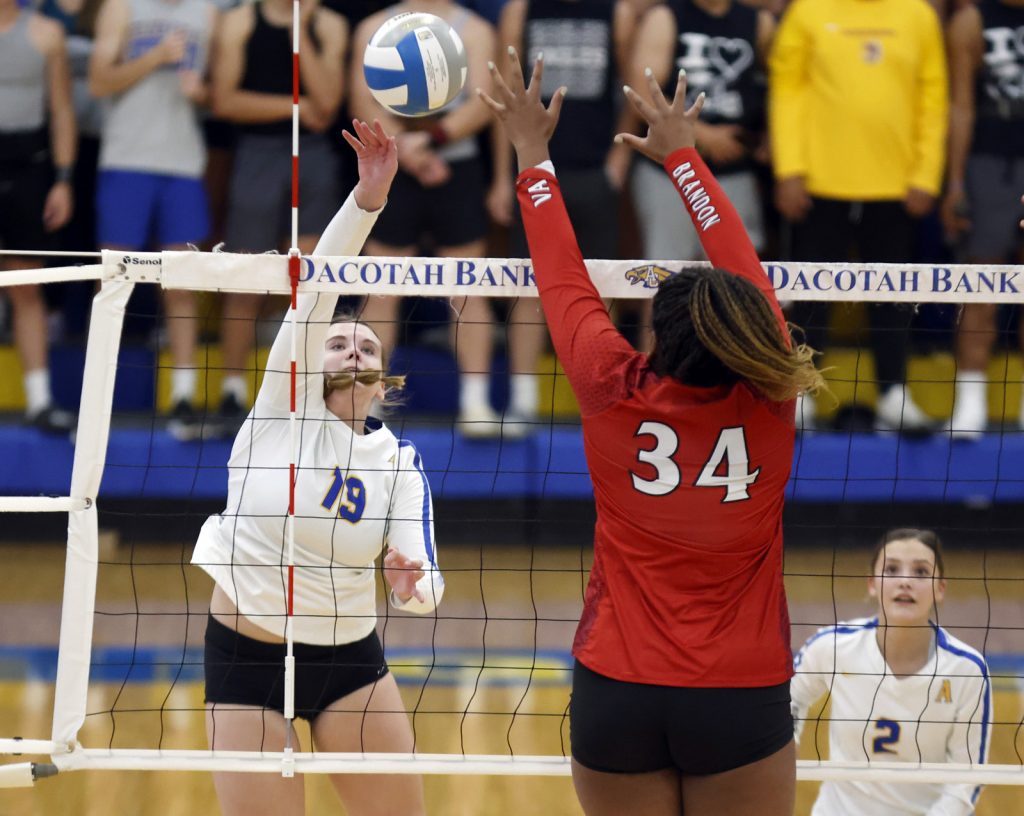 "Especially in set four, (Kuch) just got rolling," Bindenagel said. "I thought that was tremendous leadership from her. We had some other kids step up and do some really good things as well. It was a nice team win."
Burckhard finished with 13 kills, and Gough chipped in another eight kills and a pair of blocks. Sydney Evans was a stalwart in the back row with 32 digs and one of four Golden Eagle service aces.
Central heads to Fargo, N.D., for the Scheels tournament Oct. 7-8.
"We always look forward to the Fargo tournament because we're playing teams that we haven't seen before and we don't know anything about," Bindenagel said. "It's just a good weekend all around."
Serving: Aberdeen Central 83-92 4 aces (Arylie Waldo 11-12 1 ace, Sawyer Bahr 16-18 1 ace, Grace Kuch 17-19 1 ace, Sydney Evans 17-19 1 ace).
Hitting: Aberdeen Central 139-156 44 kills (Kuch 42-46 16 kills, Lauryn Burckhard 37-43 13 kills, Leah Gough 20-23 8 kills).
Setting: Aberdeen Central 104-104 29 assists (Waldo 100-100 28 assists).
Digs: Aberdeen Central 80 (Evans 32, Anna Malchow 12, Madison Miller 12).
Blocks: Aberdeen Central 5 (Gough 2).