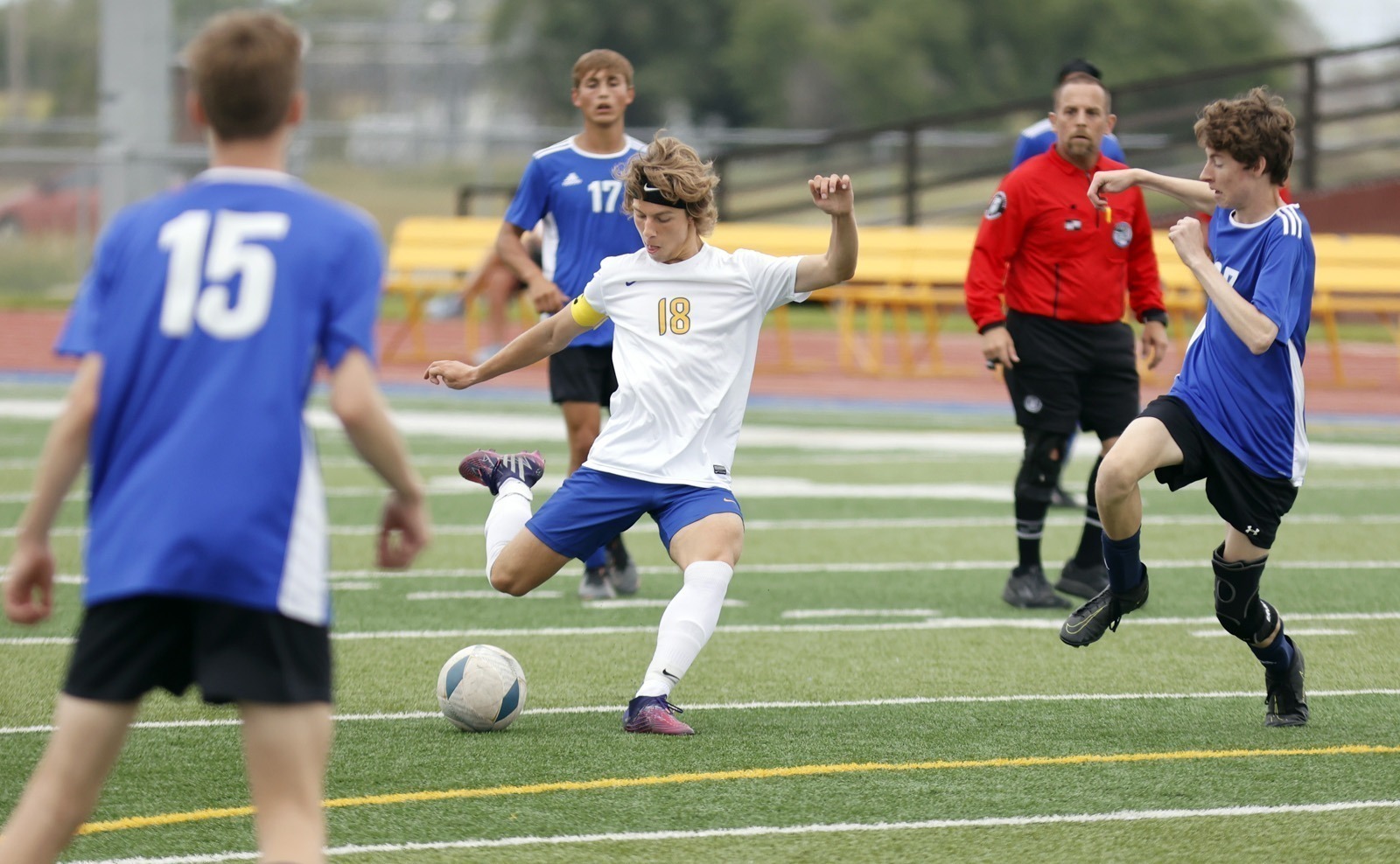 BRANDON – Aberdeen Central scored in the first eight minutes and made that goal hold up in a 1-0 Eastern South Dakota Conference boys' soccer win over Brandon Valley on Saturday.
Gabe Johnson scored on an assist from Jordan Grieben to set the tone for the contest. The Golden Eagles defense did the rest, keeping the Lynx off the board en route to the victory.
Despite the triumph, Central coach Lance Mohr said the players were a little disappointed.
"I think our guys are frustrated because they wanted to play a little bit cleaner game," Mohr said. "We did at times, but there were some times during the game where we were too loose."

Central had nearly three times as many shots on goal as the Lynx, but had a tough time gaining much separation on the scoreboard.
"We managed to score and created chances," Mohr said, "and now need to continue to build on that."
Central's defense continues to be solid this season as the Eagles have only given up more than one goal in just one contest. Saturday's win was the team's second shutout of the season.
"We switched things up a bit today and got fortunate a couple of times," Mohr said. "Overall though, it was pretty good today."
Central, 4-2-1 on the season, returns to action Tuesday with a game at Sioux Falls Roosevelt.
Aberdeen Central 1 0 – 1
Brandon Valley 0 0 – 0
First Half
1, AC, Gabe Johnson (Jordan Grieben), 8th minute.
Second Half
No scoring
Shots on Goal: Aberdeen Central 15; Brandon Valley 6.
Goalies: Aberdeen Central, Camden Fauth (15 saves); Brandon Valley, Quin Biever (5 saves).